Gaming Industry Stocks Crash on Worsening Trade War Conflict Between US and China, Yuan Devaluation
Posted on: August 5, 2019, 12:28h.
Last updated on: August 5, 2019, 01:08h.
The gaming industry wasn't immune from stock market crashes felt around the world Monday, as trade war tensions escalated between the United States and China.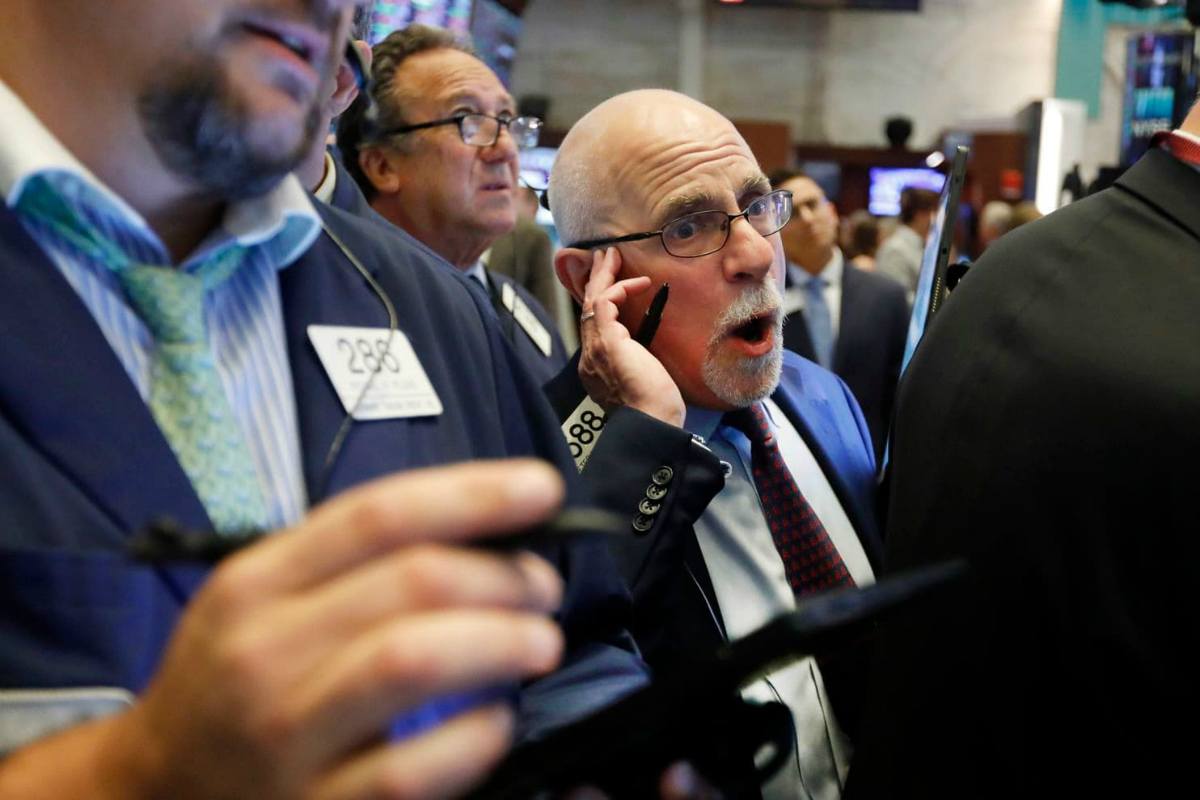 President Donald Trump called China dropping the value of its yuan to its lowest level in more than a decade "currency manipulation." The move by the People's Republic came after Trump threatened new tariffs on roughly $300 billion worth of Chinese goods.
Lowering the value of the yuan allows Chinese companies to offer more appealing prices for their products on worldwide markets. It hurts US manufacturers, which are already feeling the result of the ongoing trade war.
"China is intent on continuing to receive the hundreds of billions of dollars they have been taking from the US with unfair trade practices and currency manipulation. So one-sided, it should have been stopped many years ago!" Trump tweeted.
China's Macau is home to the world's richest gaming hub, and three US casino operators do business there – Las Vegas Sands, MGM Resorts, and Wynn Resorts. All three saw their stocks decline greatly on Monday, respectively down 4.5 percent, 2.5 percent, and more than seven percent as of afternoon trading.
People's Bank of China Governor Yi Gang denied any currency manipulation. He said in a statement, "China will abide by the spirit of the G20 leaders' summit on the exchange rate issue, adhere to the market-determined exchange rate system, not engage in competitive devaluation, and not use the exchange rate for competitive purposes and not use the exchange rate as a tool to deal with external disturbances such as trade disputes."
Betting on Gaming Stocks
One American dollar is currently worth seven yuan. While that's sending stock markets crashing today – the Dow Jones Industrial Average, NASDAQ, and S&P 500 are all down more than three percent – some analysts believe it could be a net positive in the long term for US stocks.
DataTrek Research co-founder Nick Colas explained to Yahoo! Finance, "It could be good for US stocks in two ways. First, yields will decline, as global investors seek out safe-haven assets like Treasuries. That helps valuations. Second, it accelerates the move out of global equities (especially emerging markets) and into US stocks."
The Hong Kong Stock Exchange, where the three US casino companies licensed in Macau additionally trade, fell 2.85 percent on Monday. The Chinese subsidiary units of the casinos went south, too.
Sands China lost 3.19 percent, MGM China fell 8.88 percent, and Wynn Macau lost 6.92 percent. The three other licensees in Macau – Melco Resorts, SJM Holdings, and Galaxy Entertainment – respectively lost 4.5 percent, 4.6 percent, and 6.3 percent.
Deal or No Deal
Julian Evans-Pritchard, a senior economist with Capital Economics who specializes in China, says President Xi Jinping's willingness to stop defending the seven yuan against $1 currency difference "suggests that they have all but abandoned hopes for a trade deal with the US."
"In a statement likely to anger Trump, the People's Bank of China has explicitly linked today's devaluation with the renewed tariff threat made by the US last week," she concluded.
The two largest economies in the world engaging in the trade conflict has led to losses around the globe. Japan's Nikkei index fell 1.7 percent, and South Korea's Kospi lost 2.6 percent. In Europe, France's CAC 40 fell 2.2 percent, the German DAX lost 1.8 percent, and London's FTSE 100 declined 2.5 percent.
Similar Guides On This Topic
Latest Casino Stocks:
Retrieving stocks data...
Retrieving stocks data...
Retrieving stocks data...
Retrieving stocks data...
Retrieving stocks data...