Bet365 Revenue Hits $2.8 Billion Over Last 12 Months, Profits Soar 10 Percent
Posted on: November 7, 2017, 06:00h.
Last updated on: November 8, 2017, 06:25h.
Bet365 generated £2.15 billion ($2.83 billion) in revenue during its latest fiscal year, marking the first time in company history that the UK online sportsbook and casino operator surpassed the £2 billion milestone.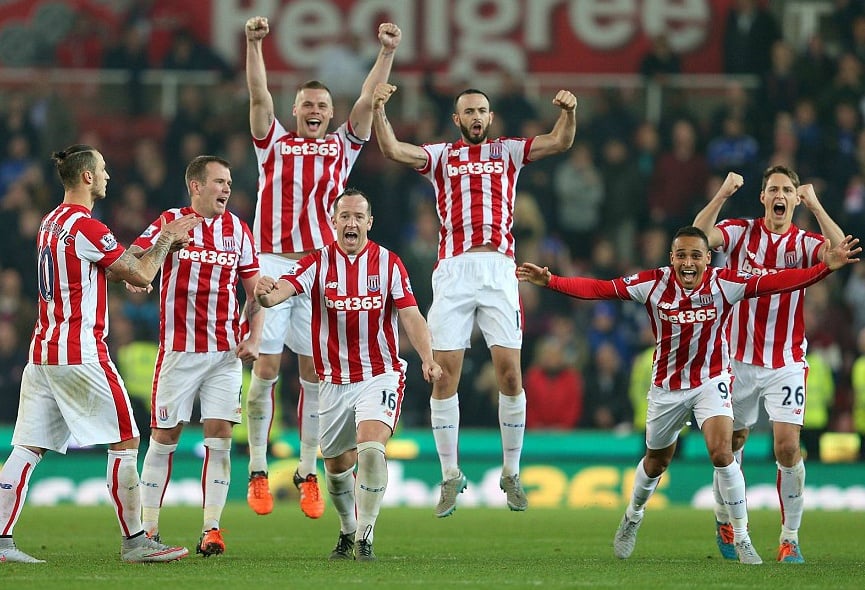 According to a financial release, Bet365 saw gross revenue climb from $2.17 billion in its previous reporting period to $2.83 billion, for a 30 percent gain. The company also saw operating profits grow by $662 million between March 2016 and March 2017. That's a more than 10 percent increase on the $600 million Bet365 made in 2015/16.
Cofounder Denise Coates credited the Euro 2016 soccer tournament as a primary reason that the sports betting handle increased 27 percent. The quadrennial event ran June 10 through July 10, and was hosted by France. Portugal won the tournament, its first UEFA European Championship title.
Along with its British operations, Bet365 is licensed in Spain, Denmark, Italy, Gibraltar, Malta, Ireland, Australia, Bulgaria, and Cyprus.
Live Betting, Mobile Play
Coates also pointed to the site's in-play gambling features as another factor contributing to the successful earnings results. She said live betting accounted for 72 percent of the sportsbook's total handle.
And no longer are bettors accessing odds primarily from their laptops and desktop computers. Instead, 61 percent of the action on Bet365 originates from mobile devices. That could hint that Bet365's audience is trending younger, a welcomed notion if true.
Bettors also are growing less satisfied with taking traditional odds on the outcomes of games and matches, and instead seem to be gravitating toward in-play betting, as these lines provide much quicker outcomes.
Betfair popularized real-time betting, and other sportsbooks have followed in creating in-play odds. Gamblers can bet on various live odds. Some examples of standard in-play betting could include action on which tennis player will win the next game, whether a basketball player will make his free throws, and what a golfer's score might be on the next hole.
Bet365 Takes Lead
While in-play betting has led to bigger handles for sportsbooks, the horse racing industry has been left behind. Equestrian sports don't seem to lend themselves to live wagering yet, but Bet365 has started to offer in-running odds.
Peter Woodfine, commercial director of Total Performance Data, a London-based company that's aiming to make horseracing more valuable for tracks, owners, and sportsbooks, tells SBC News that in-play betting is key for the industry.
"Given the global betting landscape and shift towards in-running across all sports, the development of a comparable racing product is absolutely vital for racing's future," Woodfine opined.
Bet365 currently adjusts in-play odds manually on certain horse races, with winning distance over/under, head-to-head options, and finishing positions all routinely offered. Total Performance Data, along with other real-time data companies such as Sportradar, are hoping to automate the in-play process, as is the case with other sports.
Recently, a small data tracker that can be attached to the horses was introduced. The device communicates information including speed, stride length, and even the horse's heart rate. It's technology with potential in betting that hasn't even been realized yet.
Latest Casino Stocks:
Retrieving stocks data...
Retrieving stocks data...
Retrieving stocks data...
Retrieving stocks data...
Retrieving stocks data...