"Undercover Boss" Taps Fremont Street Experience President, Sneak Peek
The President and CEO of Fremont Street Experience, Andrew Simon, will appear on the Jan. 14, 2022 episode of "Undercover Boss" on CBS.
The network has shared several clips from the episode, and we have thoughts. Shocker.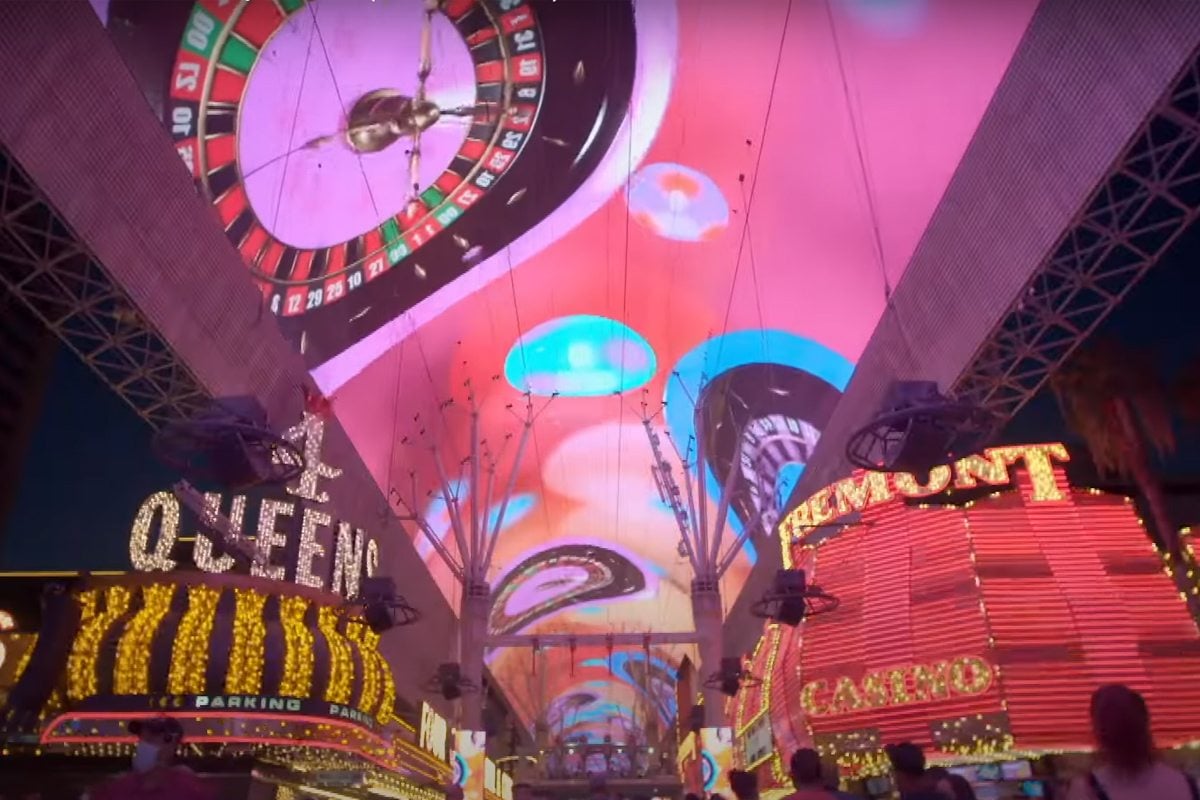 First, it's awesome Fremont Street Experience is being featured on "Undercover Boss."
It's great for downtown, and it's going to be a fun look behind-the-scenes at how one of the world's busiest pedestrian malls does what it does.
Here's a first look at the episode.
https://www.youtube.com/watch?v=DUomvtls51g&t=15s

We worked in digital marketing at Fremont Street Experience for six years, and the staffers who make that nightly party-slash-circus happen deserve some limelight.
In the preview segments, those folks include Emmie and Ron. These two are amazing and have been doing what they do for decades, largely unsung.
Emmy oversees maintenance, Ron tempts fate by working 100 feet above Fremont to maintain the giant video canopy that entertains millions of Las Vegas visitors each year.
Here's what crazy person and all-around good person Ron does every day.
https://www.youtube.com/watch?v=FlWMauSCziI

It's worth noting at this juncture there is zero chance Ron and Emmy don't know who Andrew Simon is. Same goes for when the show was taped.
This particular conceit of the show is absurd, especially at Fremont Street Experience (there aren't that many employees), but Andrew Simon and his colleagues have to play along because when it comes to "Undercover Boss," buy the premise, buy the bit, as they say in the business.
Here's a segment with more about Andrew Simon's background.
https://www.youtube.com/watch?v=-SuabWZ0XnU

For whatever reason, the disguises on "Undercover Boss" are laughably bad, making even the most successful businessperson look like they can't afford a beard trimmer.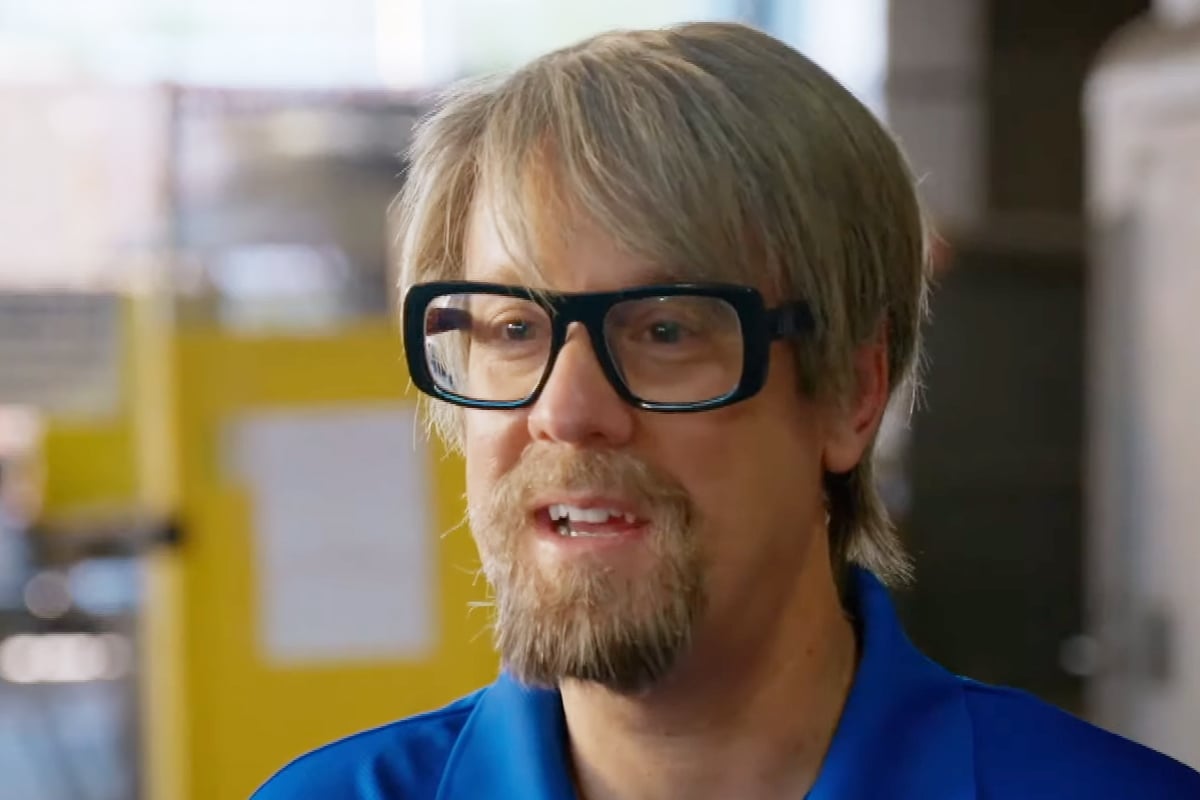 Andrew Simon is relatively new at this gig, but comes across as genuinely enthusiastic and interested in knowing more about the specifics of how things get done under his watch.
He certainly knows the ropes a year into the job, but was approached by "Undercover Boss" about a month after starting the job, in late 2020.
Simon sounds genuinely surprised to learn how demanding the jobs are at Fremont Street Experience, most people are.
The main areas covered by Fremont Street Experience are the SlotZilla zipline (the organization's moneymaker), maintenance, security and live entertainment.
Working the zipline is extraordinarily physically demanding, especially during the hot months in Las Vegas, which is pretty much all of them.
The real unheralded heroes of Fremont Street are in the maintenance department. These folks are paid next to nothing and have seen things that can never be unseen.
An entire portion of "Undercover Boss," Fremont Street Experience edition, is devoted to replacing a bag of trash.
https://www.youtube.com/watch?v=cqgxL8MFDYM

There's also a segment about gum removal. Members of the maintenance team spend about 2.5 hours a day removing gum. Each.
https://www.youtube.com/watch?v=7QSqLwADJBc

Security guards, too, are paid very little and risk life and limb dealing with some of the most drunk asshats in the world. Every night. Without being able to pop caps.
Fremont Street Experience is a little like "Westworld." Guests trash the place overnight, and it's back to normal the next day, magically.
Except it's not magic, it's tenacity and patience and elbow grease and the tireless effort of lots of people, many of whom have worked at FSE for decades.
Many more, of course, don't last a week. That's because a lot of the jobs at Fremont Street Experience are impossibly hard.
The pandemic has made acquiring and retaining employees even tougher.
So, it's a great time for folks to get a closer look at some of the people who make Fremont Street Experience such a popular destination. The show could also serve as a recruitment tool.
Despite that tool being a sort of dumb show where everyone's pretending to not know each other.
"Undercover Boss" is also a harmless way for the world to get to know the adorably awkward Andrew Simon a bit better. He's largely shied away from the media until recently, including our podcast. Hey, nobody's perfect. Open invitation, Andrew. And if you prefer, we'll pretend to not know you. Because we sort of don't, which is why we'd love to have you on our podcast.
"Undercover Boss" should be a fun diversion on Jan. 14. We'll be watching, popcorn in one hand, gum scraper in the other. Hey, are there any Halloween stores still open? We need a mustache.