Joe's Steakhouse at Forum Shops Institutes Optional COVID-19 Crisis Fee
One of our favorite Las Vegas restaurants, Joe's Seafood, Prime Steak & Stone Crab at the Forum Shops, has risked the ire of customers with a new "COVID-19 offset fee" in the amount of four percent on all checks.
The reasoning for the fee is provided on the company's Web site.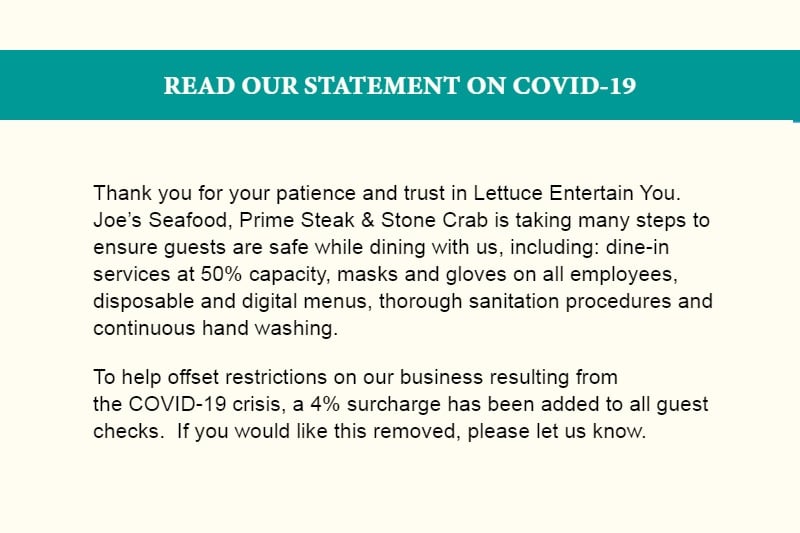 While we'd typically lose our mind over a fee like this, we're reeling in the WTF this time. Hear us out.
We'll say up front we think this fee is a bad look for Joe's and its parent company, Lettuce Entertain You.
But everyone can agree restaurants are going through a particularly difficult time right now.
Yeah, understatement of the year.
In Las Vegas, most have had zero revenue in more than two months during the shutdown.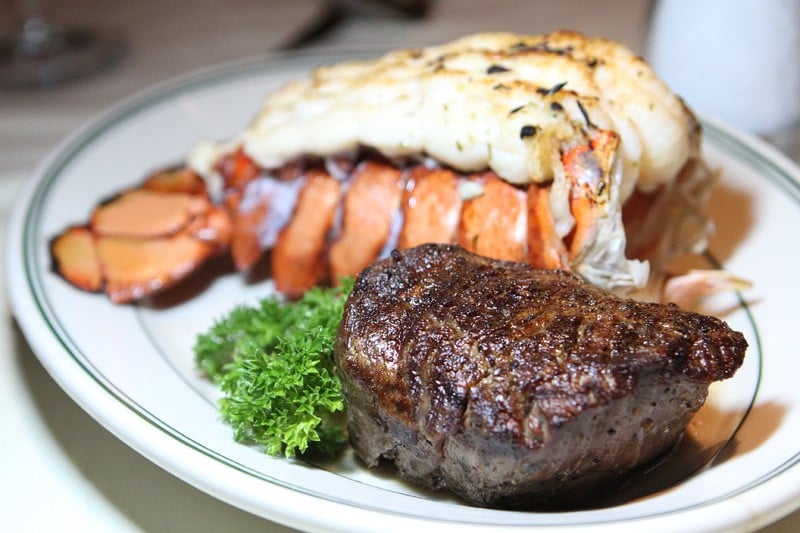 Even as restaurants have opened their doors again, they have been faced with a daunting 50% occupancy limitation. Even the most financially successful restaurants (Joe's is one of those) are struggling with the unprecedented financial challenge that limitation (in addition to new costs related to safety protocols and equipment) presents.
To the credit of Joe's, they're transparent about the fee. It's not only on the restaurant's Web site, it's on the menu and printed on the checks.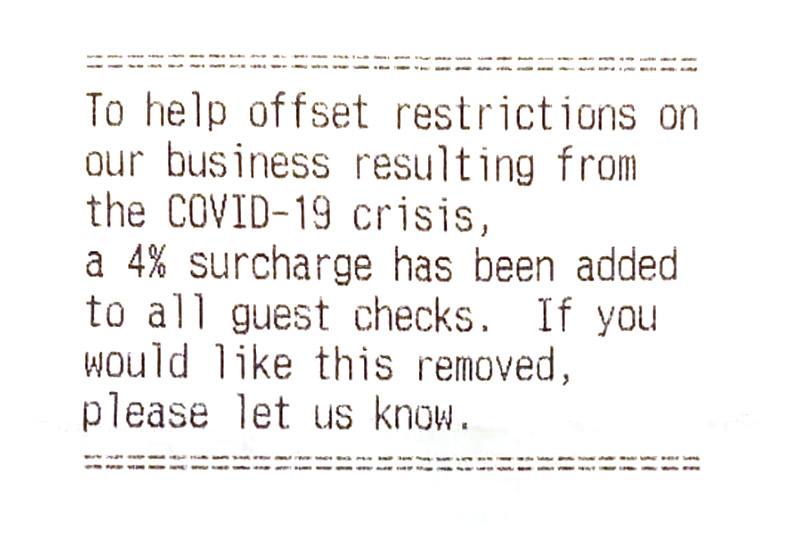 The biggest saving grace is the restaurant makes it very clear customers can simply ask to have the fee removed.
So, it's completely optional.
We initially figured we'd ask to have the fee removed, but as we thought about it further, we're pretty sure we're going to pay it.
Why? We love Joe's. We love that Joe's employees are finally back to work. We want to place to thrive, and we don't mind helping Joe's through a rough patch.
Yes, Joe's could just add 4% to their prices, but that could end up being permanent. This "offset" fee is very much temporary, just the way we prefer our fees.
As mentioned, Joe's is one of the best restaurants in Las Vegas, and it's hard to get too mad when you love something so much. They get a pass from us this time.
If you refuse to pay fees out of principal, good for you. As to have the 4% removed from your tab and tip the server 24%. You can afford it. You're eating at Joe's!
Thanks to Twitter followers @Austin5Fe and @trilldauterive for alerting us to this story.
Update (6/5/20): Mon Ami Gabi at Paris has also instituted this optional charge. Mon Ami Gabi has the same owner as Joe's, Lettuce Entertain You. Another Lettuce Entertain You restaurant, El Segundo Sol at Fashion Show mall, has also started the charge.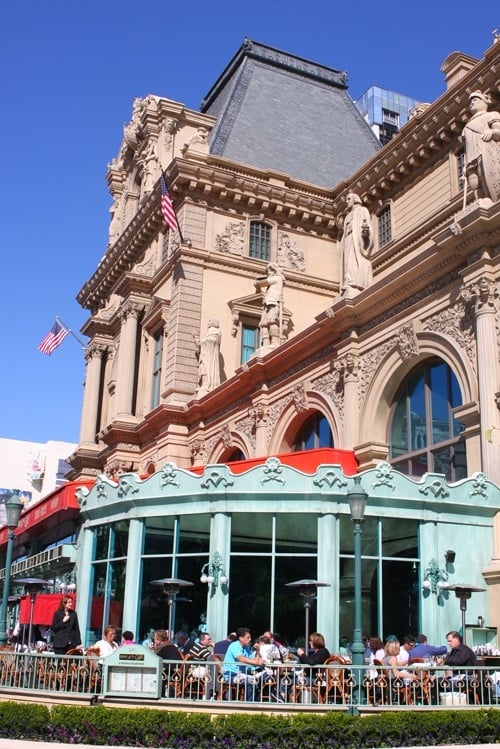 Update (6/12/20): Joe's and Mon Ami Gabi have dropped their surcharge. You're welcome.