Reaping the Harvest At, Y'Know, Harvest at Bellagio
There are so many great restaurants in Las Vegas, we tend to take some of them for granted. Harvest at Bellagio is one of these unsung Las Vegas restaurants, despite the fact we're about to sing its praises. Look introductory paragraphs are hard, so let's keep moving.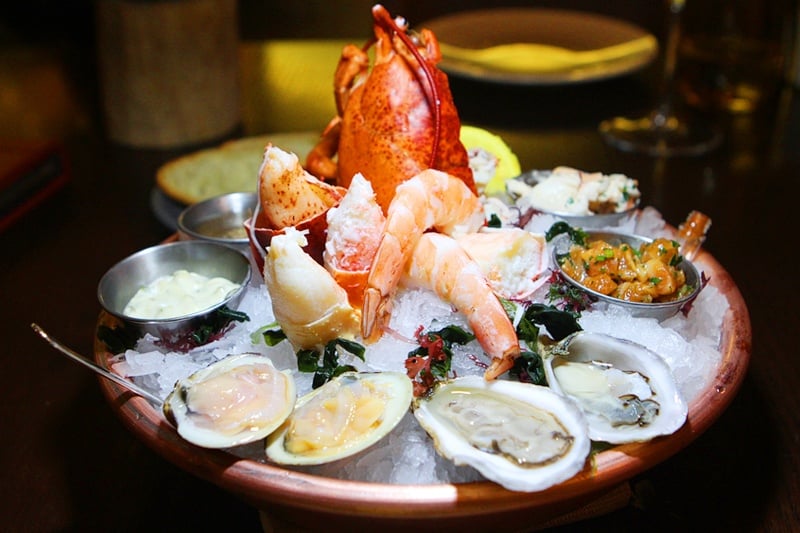 Harvest's full name is actually Harvest by Roy Ellamar. We tend not to call it that, however, because we honestly wouldn't know a Roy Ellamar if we tripped over him.
Whoever he or she might be (it's Vegas, you just never know), Roy Ellamar puts out a fine spread.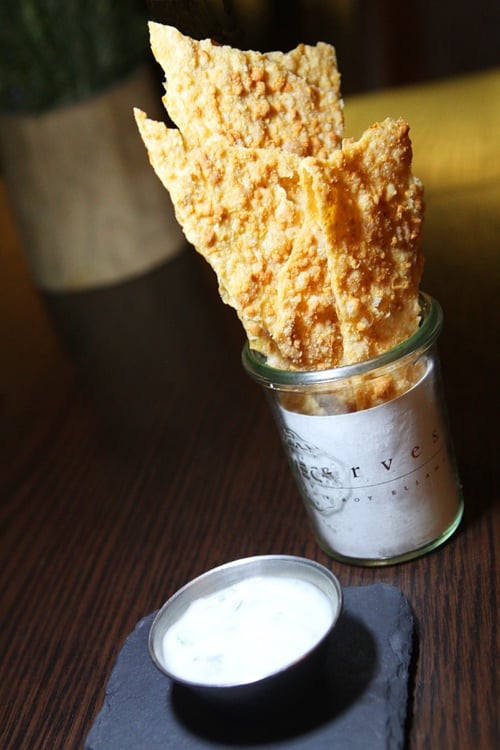 Harvest hasn't been around too long. It opened in December 2015. Harvest was the result of an expensive renovation of a space previously occupied by Sensi. Roy Ellamar was a chef at Sensi.
Ah, the circularity of the restaurant universe.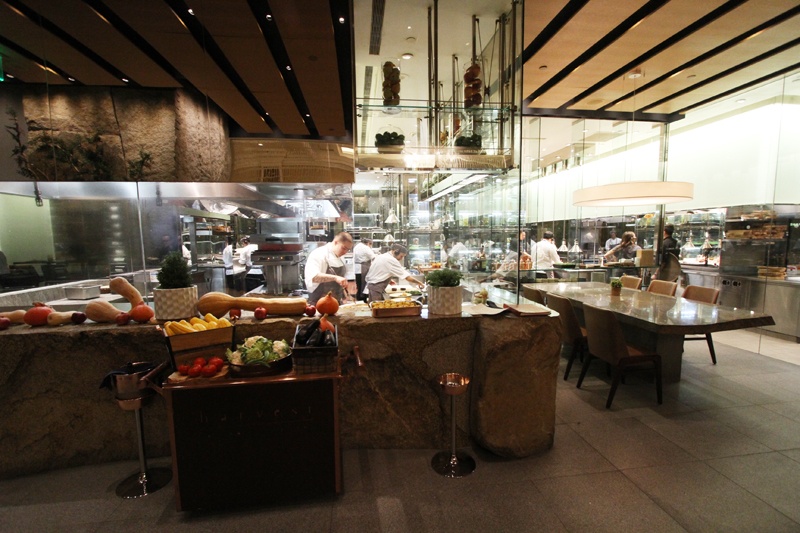 Harvest at Bellagio is touted as a "farm-to-table" restaurant concept. We don't entirely get the whole "farm-to-table" thing. Doesn't everything in a restaurant come from a farm? Personally, we'd like to see a "farm-to-plate" concept instead, because the only place you should eating off a table is that "Tournament of Kings" show at Excalibur.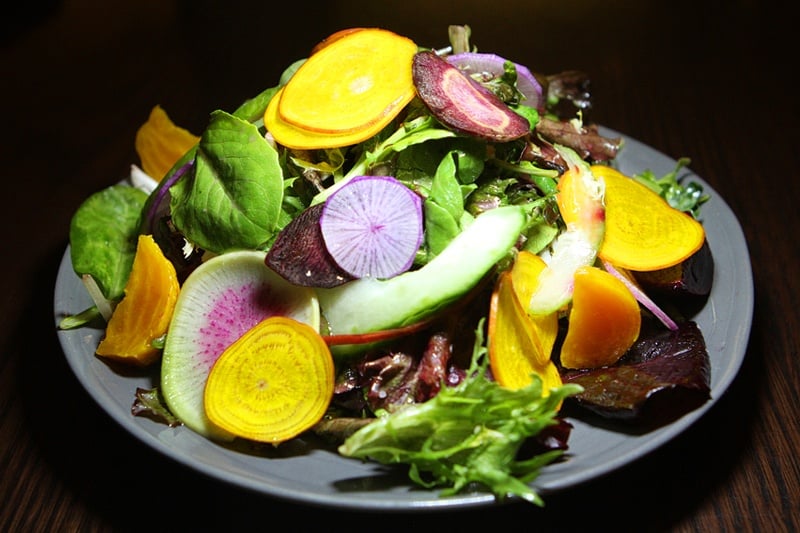 Harvest at Bellagio is touted as featuring "New American cuisine and seasonal menus inspired by regional farms." The dishes are also said to be "creative, market-driven dishes that celebrate regional produce in spectacular Sin City fashion."
Oh, just put some food in our collective face, already.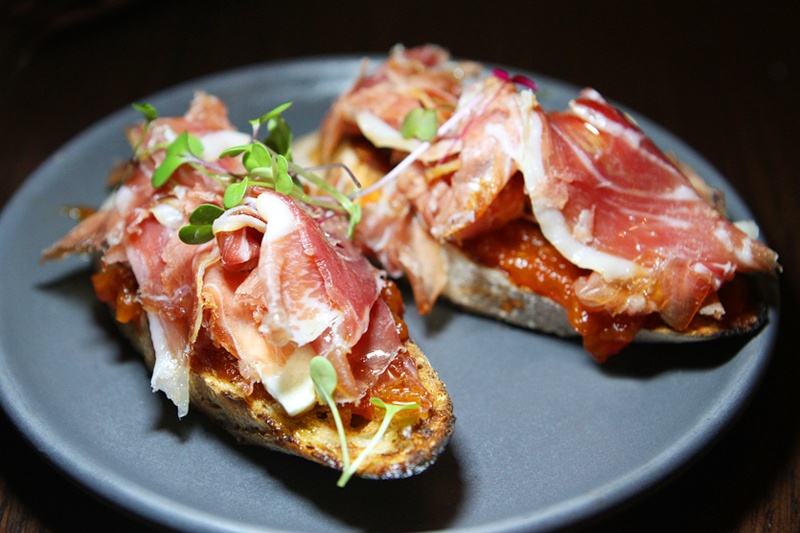 The menu at Harvest is carved neatly into digestible sections: Pre-game dishes are divided into Garden, Ocean and Boards. Entrees are categorized as Ranch, Ocean or Vegetarian. Entrees run in the $35-50 range.
There's a lot to love at Harvest, so pace yourself.

The signature cocktails at Harvest are irresistible, and showcased on an iPad menu. That's a thing at Vegas restaurants at the moment.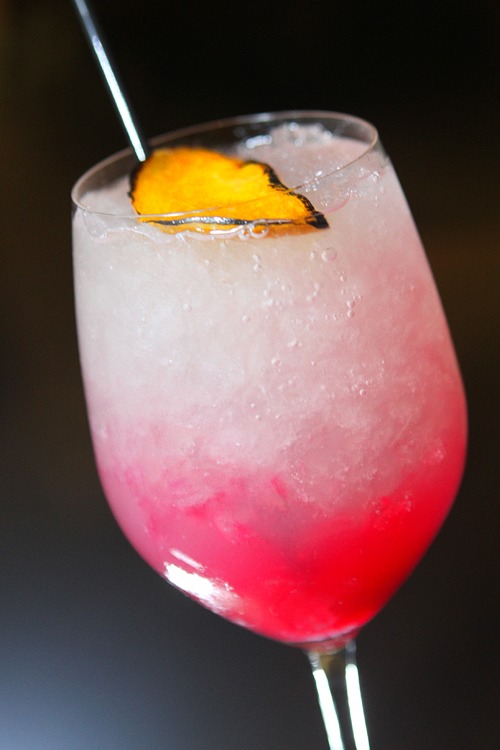 The only weak element of our meal was the filet mignon ($50). It was under-seasoned, but a lone less-than-stellar dish can't diminish a meal consisting of so many others that are outstanding.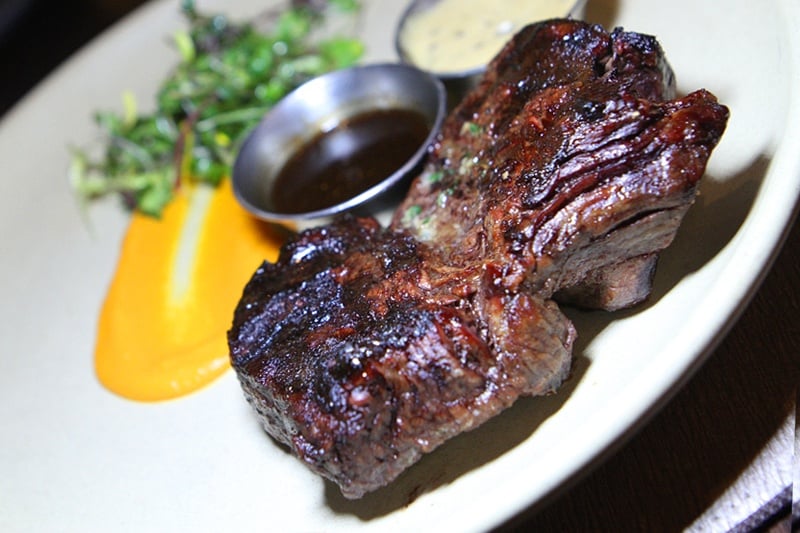 You'll want to save room for dessert, although, good luck with that. Try the apple doughnut. We cut it open for your viewing pleasure.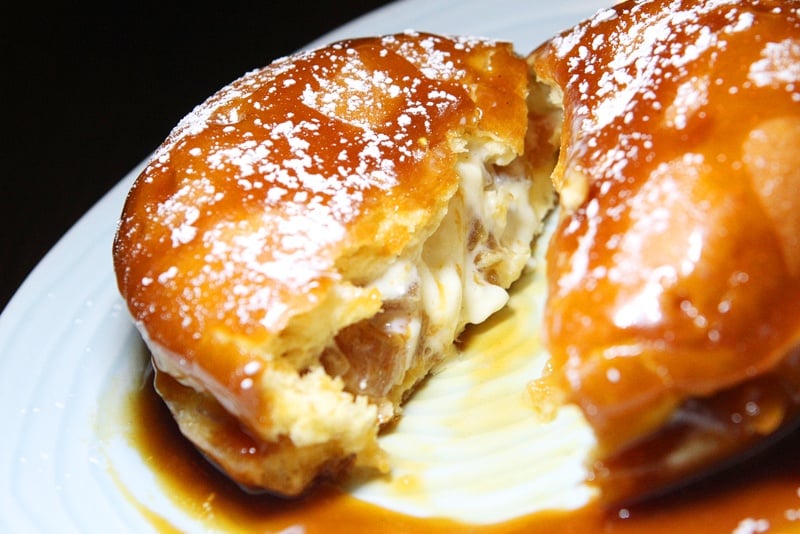 You're sure to love Harvest, especially if you love seafood. The mood is mellow and refined, and the service is what you've come to expect from a restaurant with entrees in the $50 range on the Las Vegas Strip. Specifically, your server will be professional, knowledgeable and possess just the right about of "leave us alone when we want to be left alone."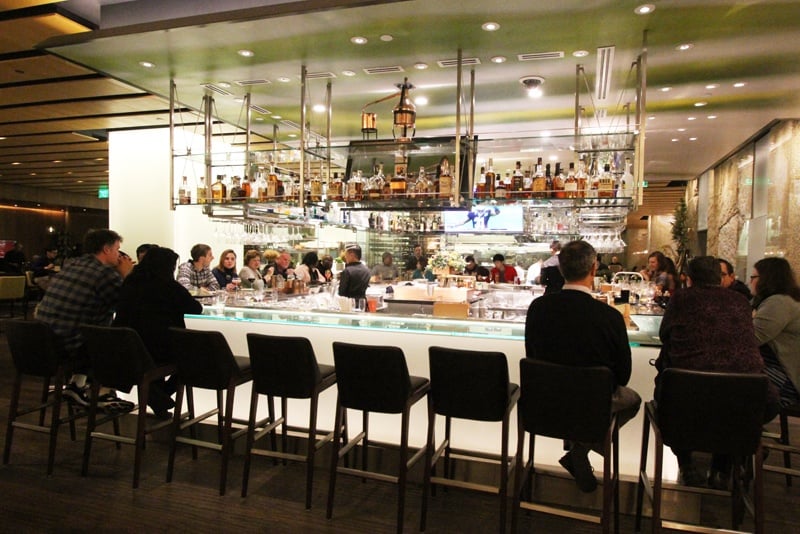 Harvest is located at Bellagio's Spa Tower, past the Essentials store. Yes, every Las Vegas hotel has a shop named Essentials. It's the law.
Find out more about Harvest at Bellagio at the restaurant's official virtual crib. Or something.
Enjoy more photos from Harvest by Roy Ellamar, and sorry about the hunger pangs. We'll try to make the photos a bit more out-of-focus next time.