Fontainebleau Las Vegas Quietly Continues Progress
The years-long journey toward completion of Fontainebleau is in the homestretch at last.
Construction crews at Fontainebleau are steadily making progress, so we figured it was time to stop by the site to see what's up.
We haven't been able to wrangle a tour inside, but there's quite a bit to see on the resort's exterior, so let's take a look.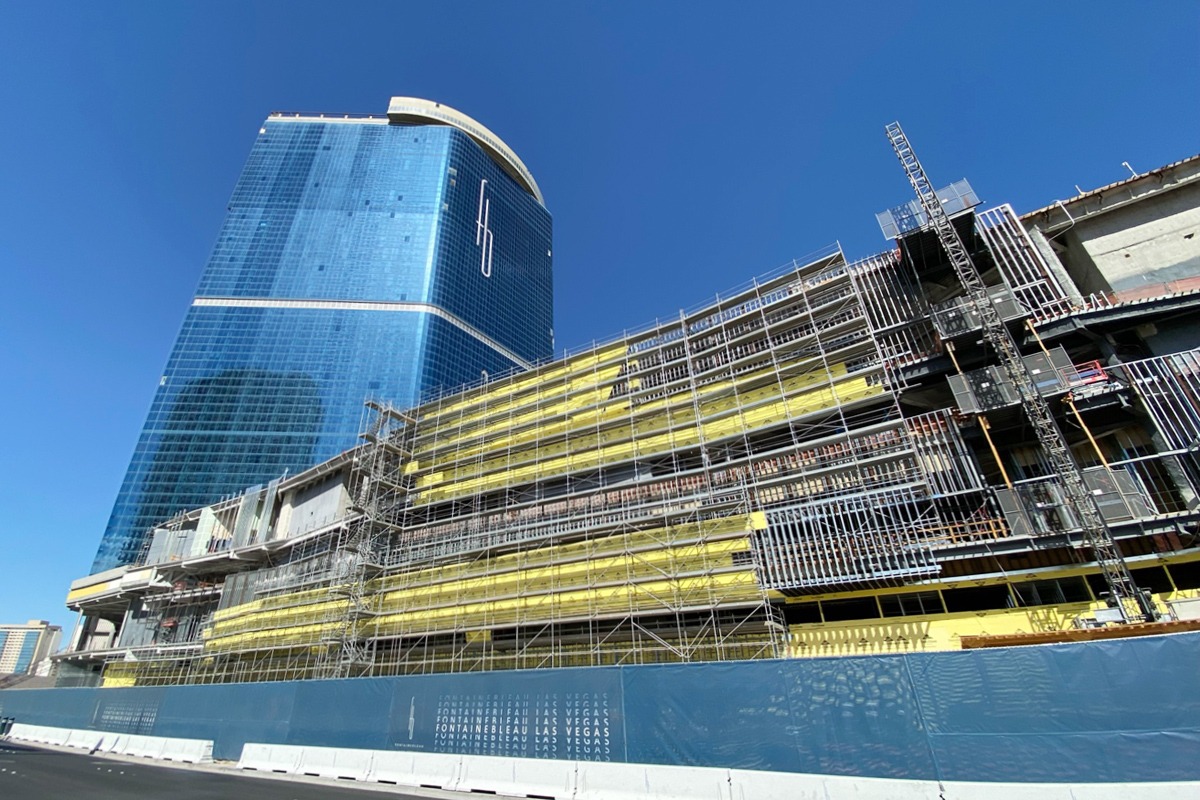 Fontainebleau is expected to open toward the end of 2023.
When it opens, it will mark an ending and a beginning for the beleaguered hotel. Specifically, it will be the end of a shitshow and the beginning of The Show.
Fontainebleau (pronounced "fountain-blue") sat abandoned for years after it closed in 2009 due to the financial crisis. At the time, the hotel was about 75% complete. Ouch.
There was a moment of hope the hotel would open as The Drew, but then-owner Steve Witkoff couldn't wrangle the funding.
Fast forward to Fontainebleau's purchase by Koch Real Estate Investments, the deep pockets needed to actually finish the project.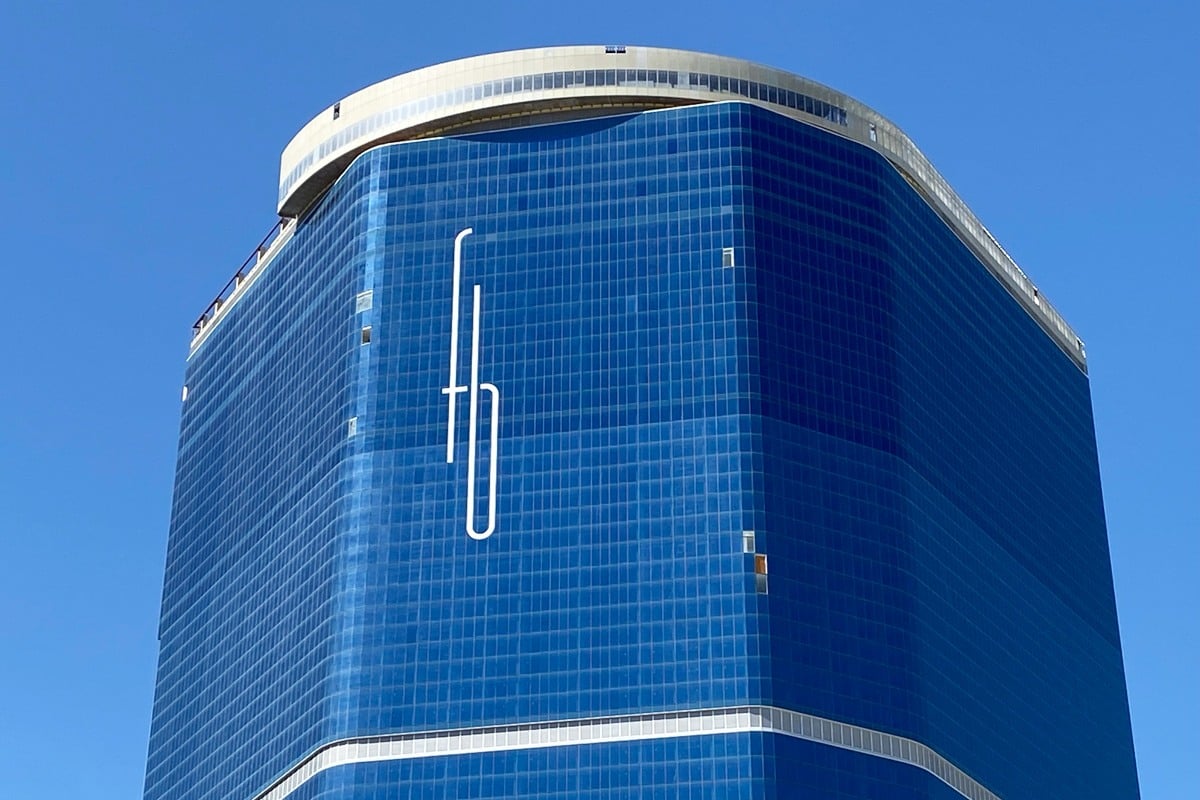 In a wild turn of events, Fontainebleau is back in the hands of its original developer, Jeffrey Soffer.
The plans for Fontainebleau are ambitious (the renderings are stunning), but it appears they will actually come to fruition.
All our digits are crossed, and that includes the digits you don't immediately consider digits, if you get our drift.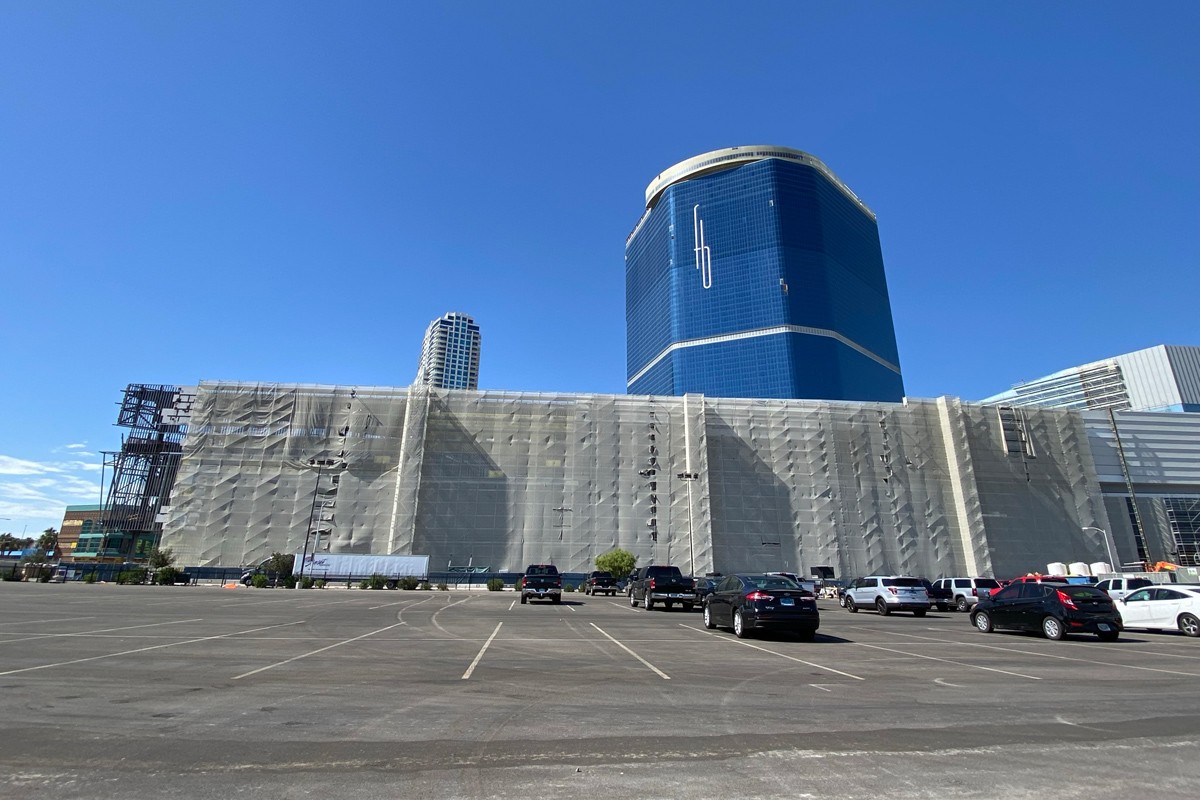 Fontainebleau has been tight-lipped about specifics of construction progress, but there's a lot happening, even to the exterior of the structure.
Crews recently removed a giant trash chute that ran down the north side of the building, revealing glass being installed (from the bottom up) on that side of the building.
There are currently about 3,000 construction workers on the site.

Fontainebleau recently got palm and olive trees delivered to its eight-acre pool deck.
While getting construction update specifics has been akin to pulling teeth, Fontainebleau's President Cliff Atkinson did make an appearance on the Plaza's "On the Corner of Main Street" podcast, and it's well worth a listen.
Atkinson, a longtime hospitality industry veteran, inspires confidence for a number of reasons, but primarily because on the Plaza's podcast he mentioned he only follows one Twitter account. Ours. So, there's that.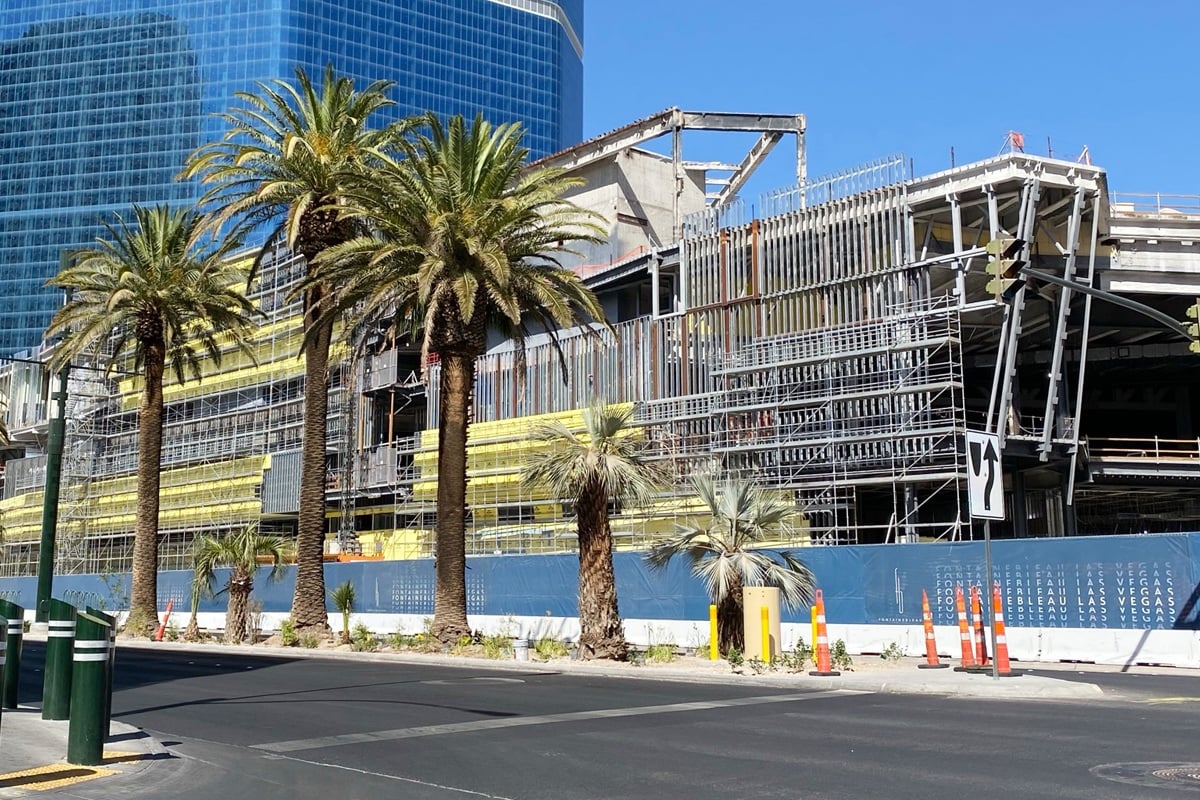 We'll keep badgering Fontainebleau officials to let us in. In the meantime, we'll keep driving by and sharing items of interest.
Fontainebleau's emotional rollercoaster ride of a story will soon be reaching a climax, and if you know this blog at all, you know we'll be there as the project crosses the finish line, mixed metaphorwise.