"Cake Boss" Opens Two Satisfying Eateries at Linq
"Cake Boss" star and restaurateur Buddy Valastro has perked up the food offerings at Linq with two new fast-casual winners: Boss Cafe and Buddy V's Jersey Eats.
Go soon, go hungry, go often.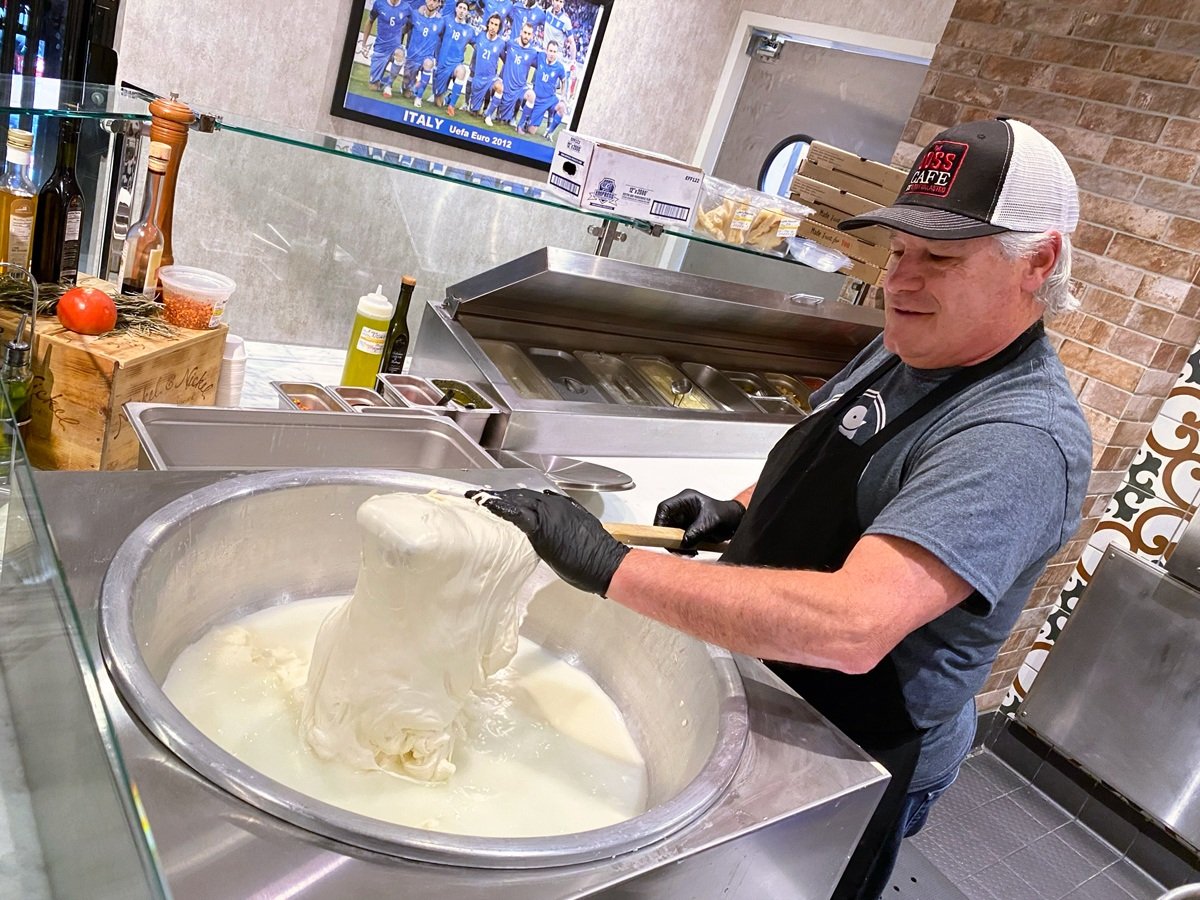 Lots of Vegas visitors are familiar with Valastro's Italian restaurant at Venetian, Buddy V's. He branched out with Pizza Cake at Harrah's.
Now, the reality star is doubling up on the deliciousness (and carbs) at his new joints.
Boss Cake takes the place of Nook Cafe (there's still a Nook Express near the casino cage), and Buddy V's Jersey Eats is a takeover of a food truck that was previously Linq Sandwich Co. (and before that, Sticky Chicken).
First up, Boss Cafe.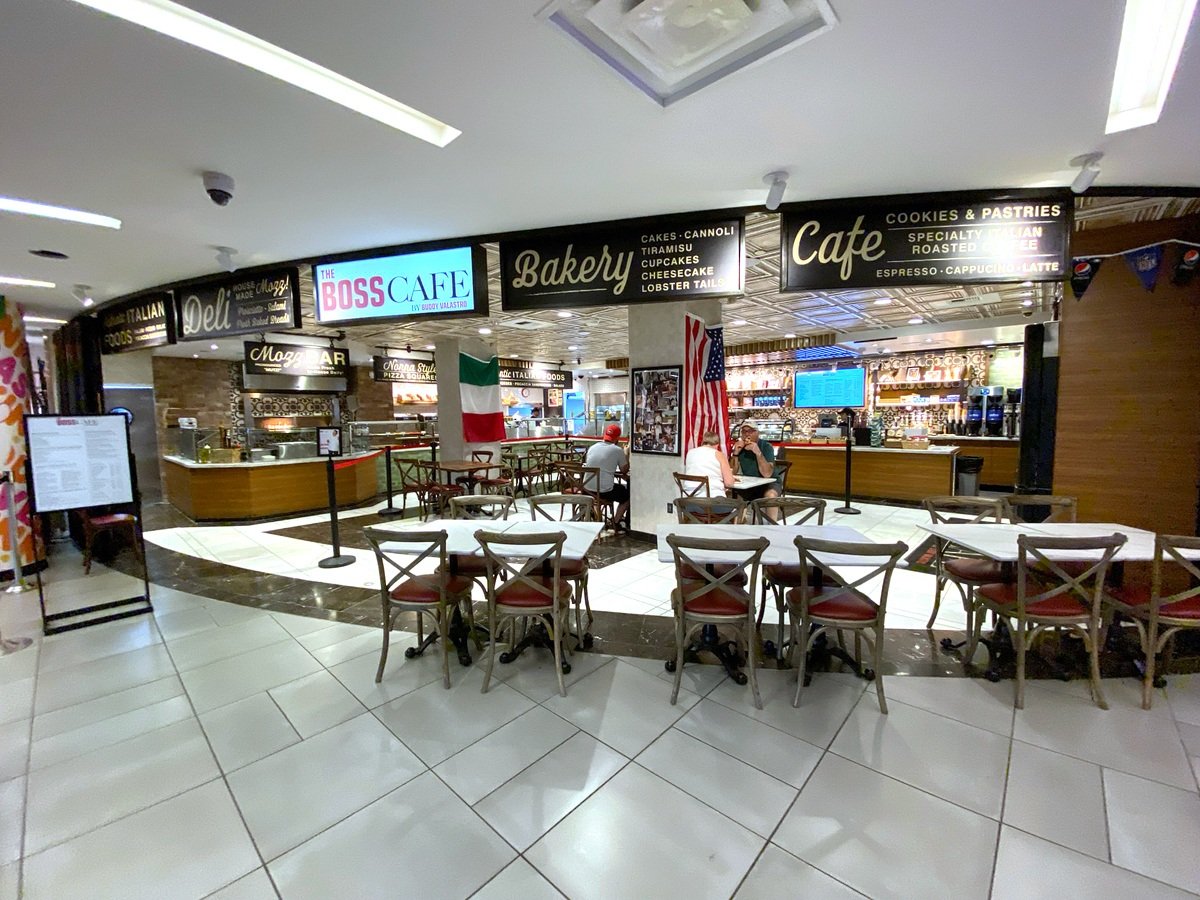 Boss Cafe sits in what was once a no-man's land at Linq (and before that, Quad, before that Imperial Palace). But Linq recently added a new set of elevators nearby, and foot traffic is booming.
The restaurant is unassuming, and the first thing you see is the "Mozz Bar." There, mozzarella cheese is made fresh several times a day.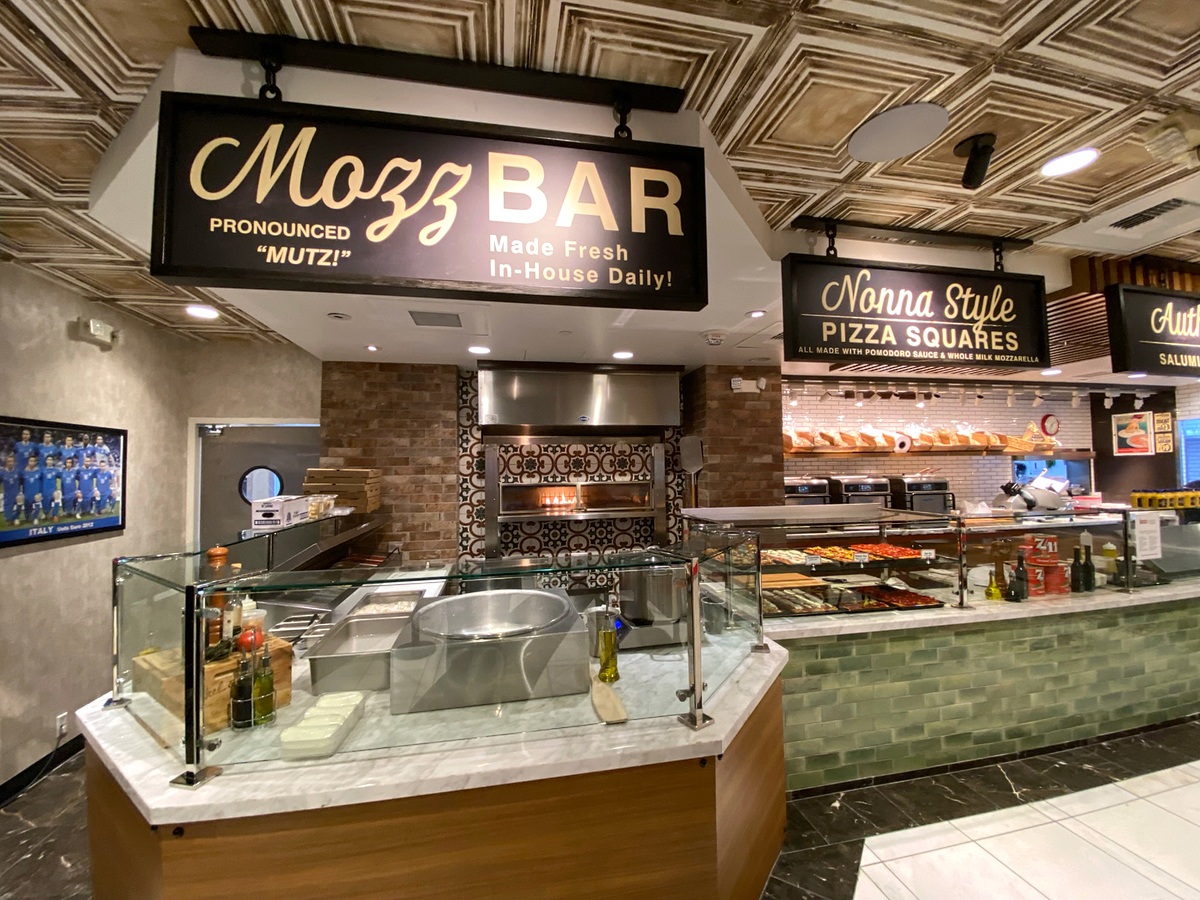 Part art, part science, the mozzarella at Boss Cafe is made fresh daily by the aforementioned Mauro Belgiovine, a member of Buddy V's own "famiglia."
We caught Belgiovine in the middle of making a batch of "mozz" (pronounced "mutz"), and learned he's been making mozzarella for 40 years⁠—or about the age of the joke we tell in the following video.
Belgiovine doesn't measure anything, he just sort of senses his way through the cheese-making process. Whatever wizardry he's using, the cheese is incredibly flavorful, even eaten without the benefit of pizza crust or other spices. If you've only had that bland, shredded mozzarella you get in grocery stores, you're in for a treat. It's salty and sweet and, at Boss Cafe, you can have cheese that was made 15 seconds ago.
On the pizza, it's even better.
The "Nonna Style Pizza Squares" at Boss Cafe are simply great, we are happy to report. The pizza is filling, flavorful and a smidge more expensive than we'd like ($8.95 for a large slice of margherita), but good is good and it is mid-Strip.
Oh, and did we mention there's a guy making cheese for the pizza about 10 feet away?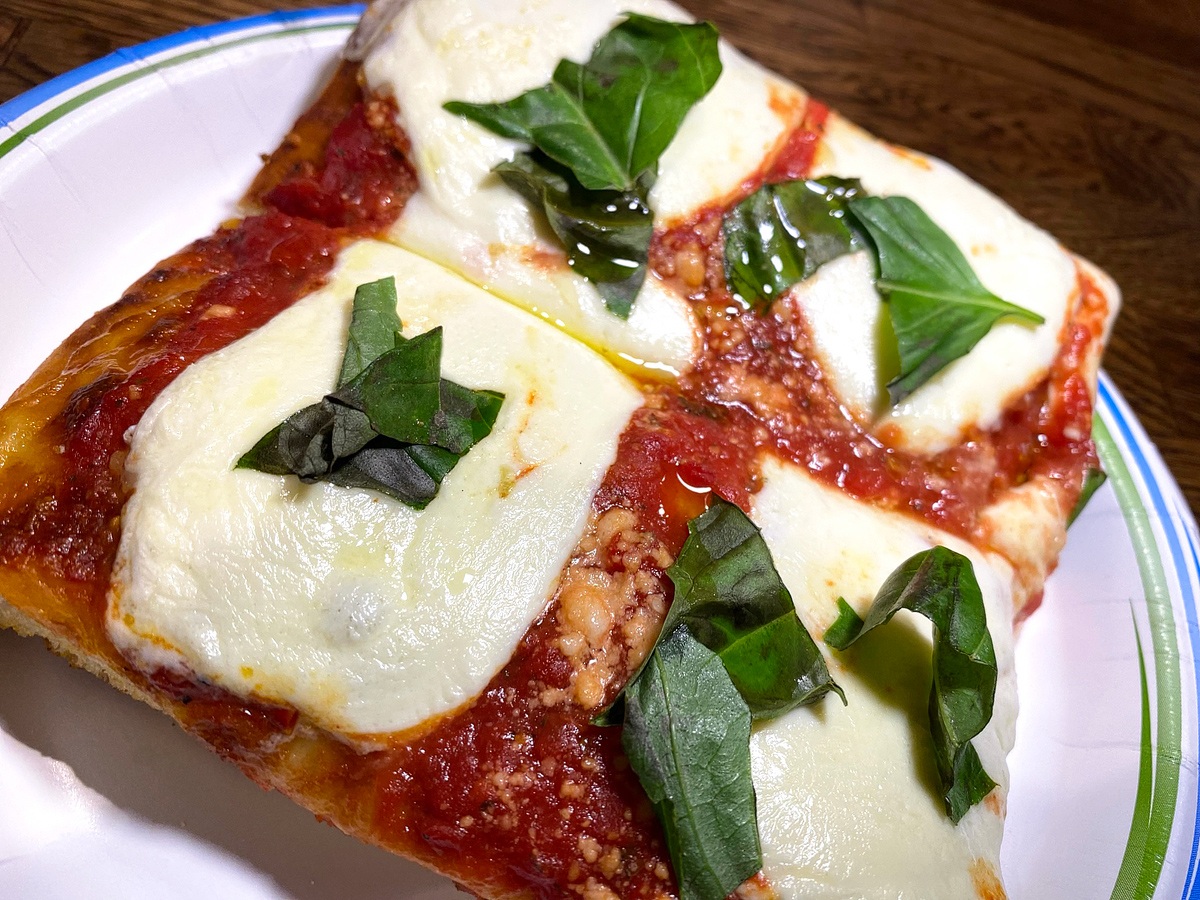 The pepperoni pizza has some pepperonis on it. Unless "pepperoni" is plural for "pepperoni," then nevermind.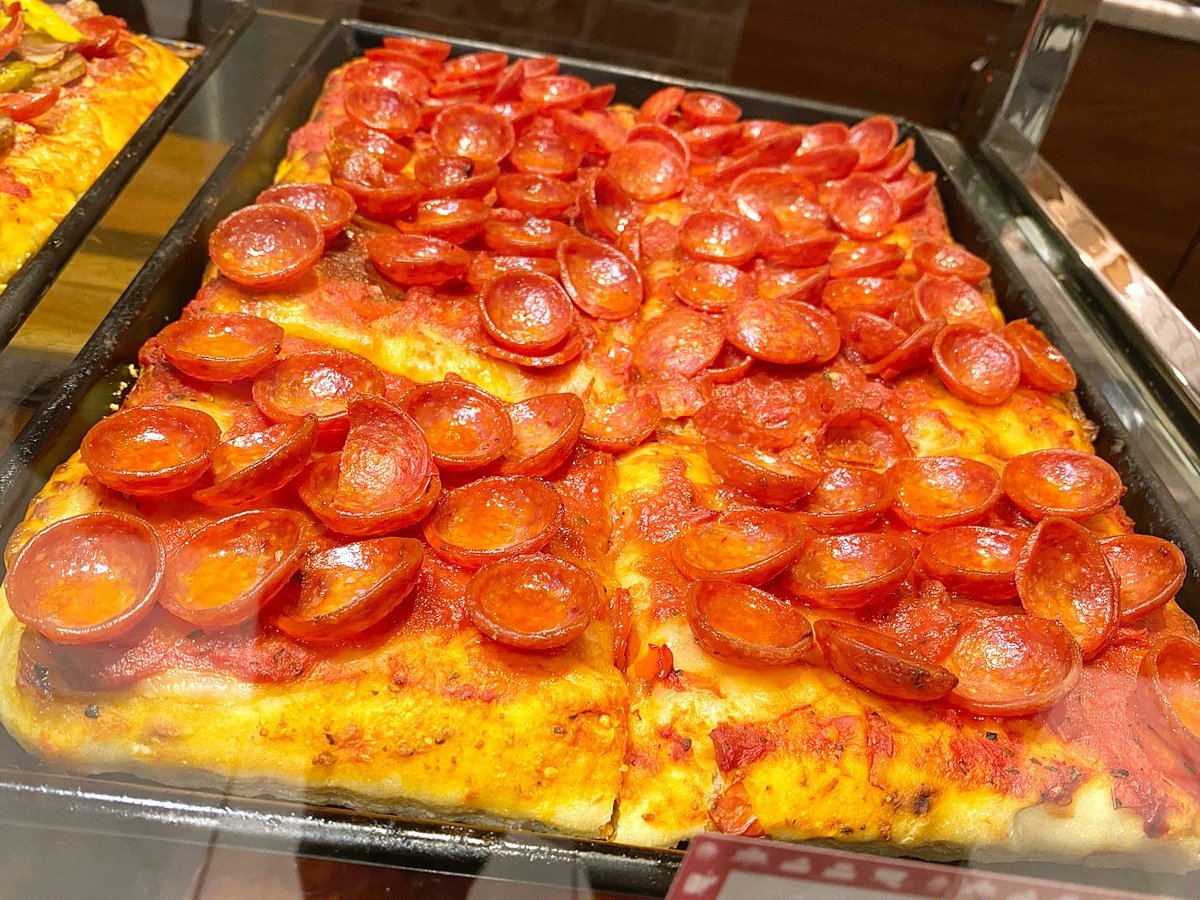 Also delicious are the focaccia sandwiches, including the one we tried, the Jersey Roast Beef, a take-off on French dip.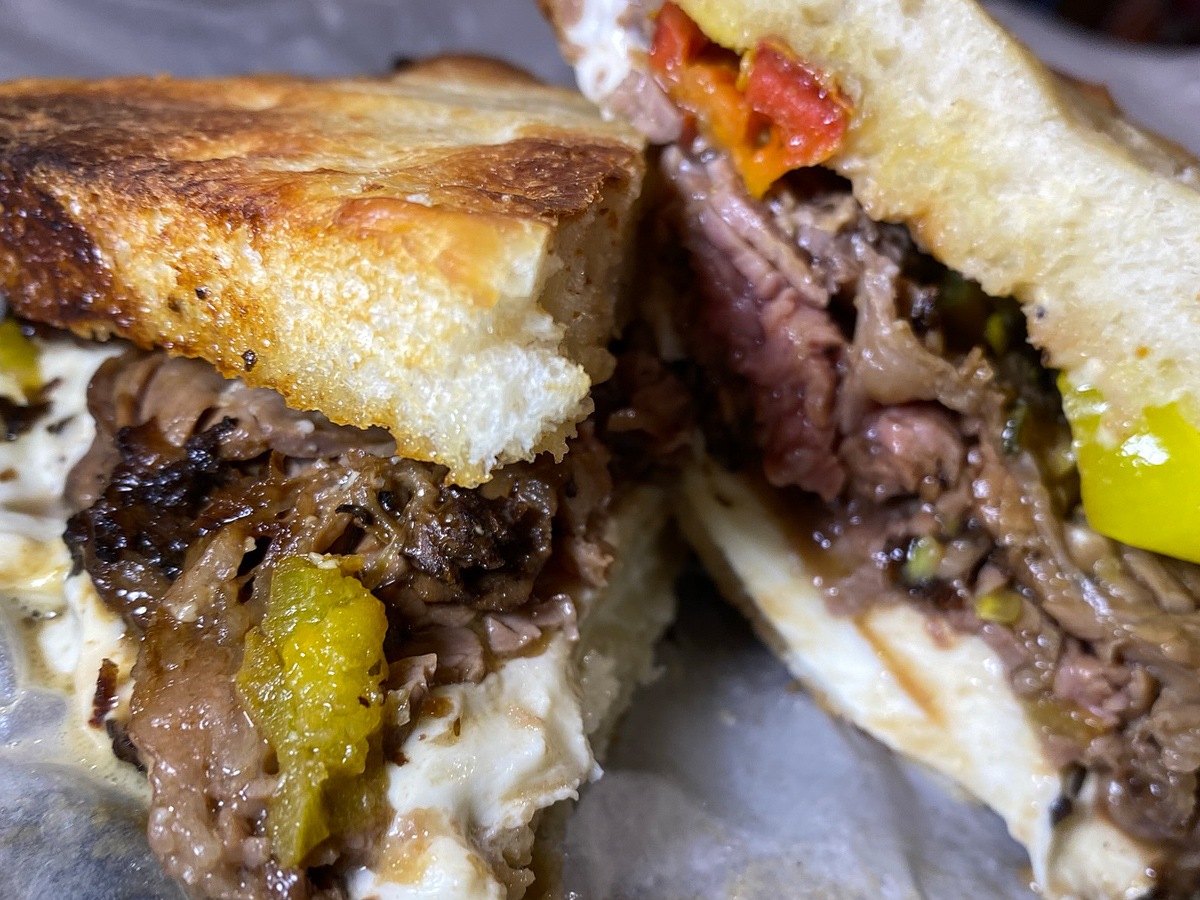 Boss Cafe also has a selection of salads, including Pop's Panzanella, Prosciutto Caprese, Veggie and Hoboken Chop.
More importantly, there's a wide selection of desserts, including (wait for it) cake. Buddy Valastro is the "Cake Boss," you know damn well there's going to be cake.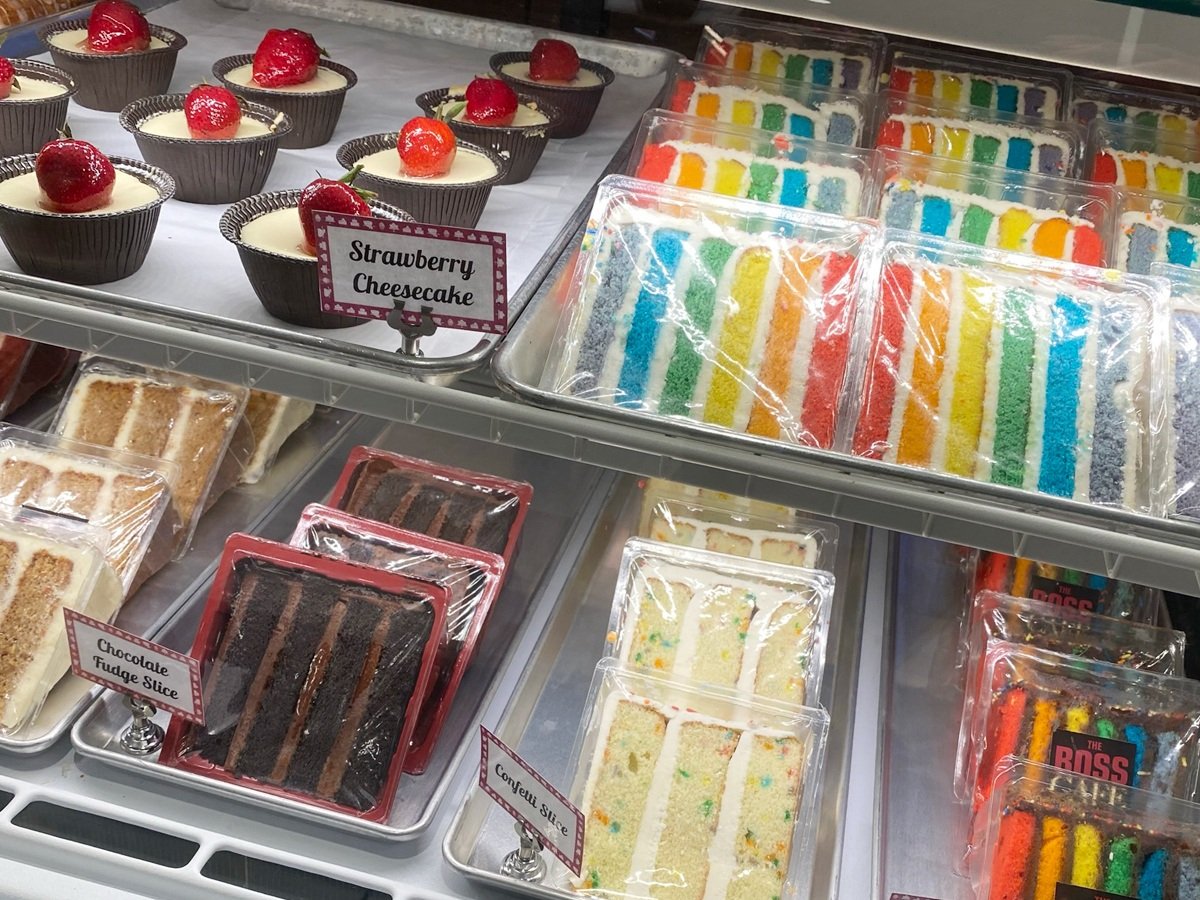 There are other Italian temptations, of course.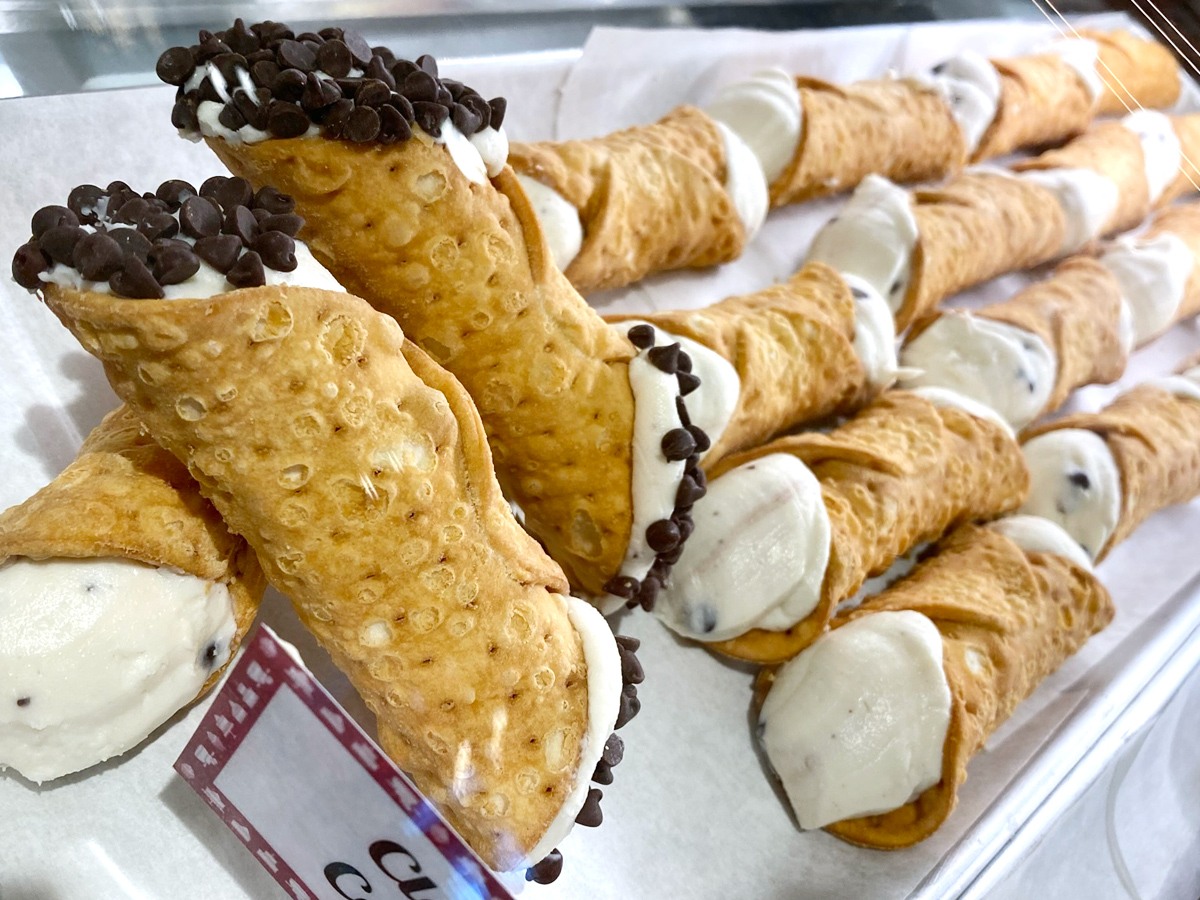 The menu is simple, but effective, at Boss Cafe, and we highly recommend a visit.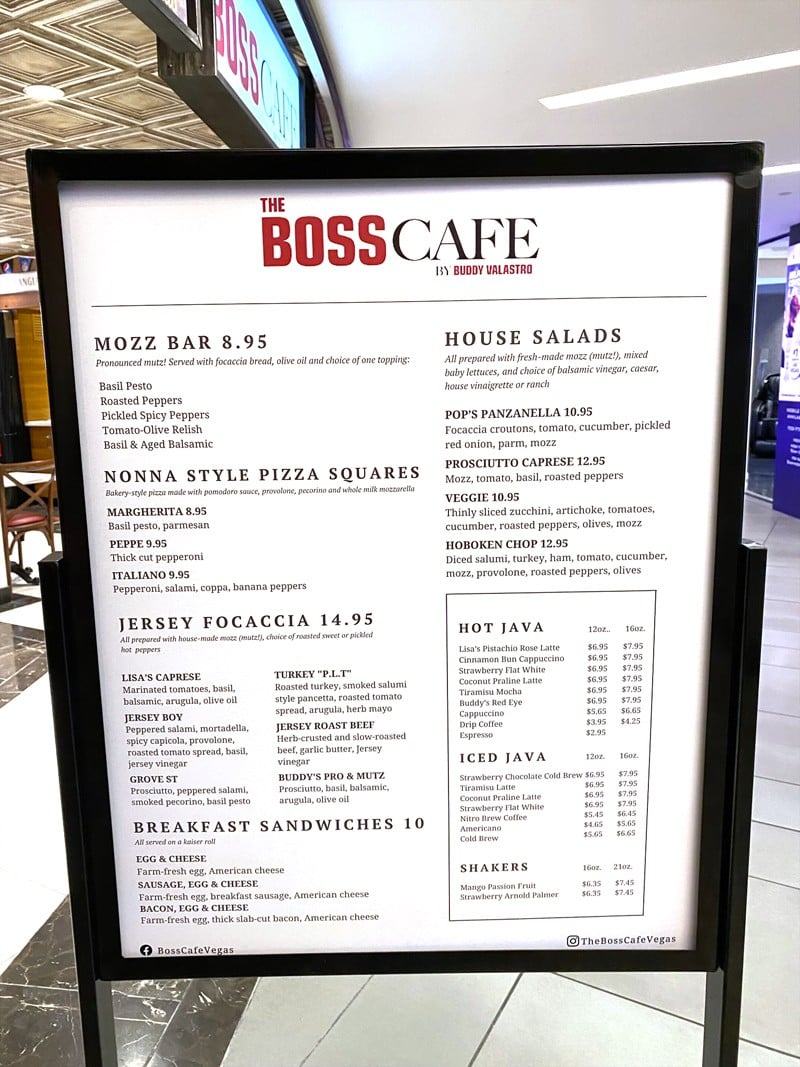 Here's another look inside Boss Cafe. All this and one of those machines that has 2,000 varieties of soda. Heaven.

Next up, the Buddy V's Jersey Eats truck.
Buddy V's Jersey Eats sits at one of the entrances to the Linq hotel, just off the Linq promenade.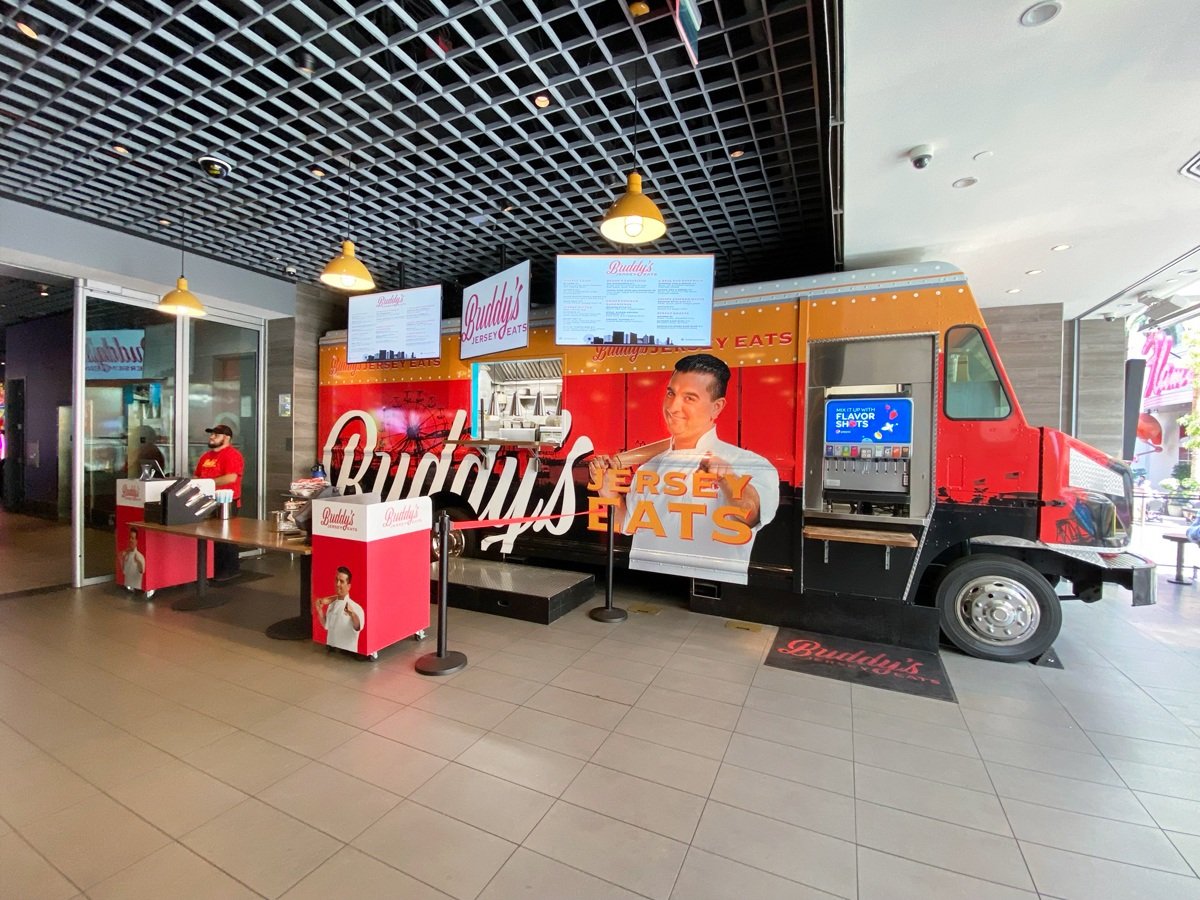 This time, the menu is even simpler, but everything we tried hit the spot.
The menu features waffle fries, Jersey Rippers (deep-fried hot dogs), chicken sandwiches, egg sandwiches, wings and sweets.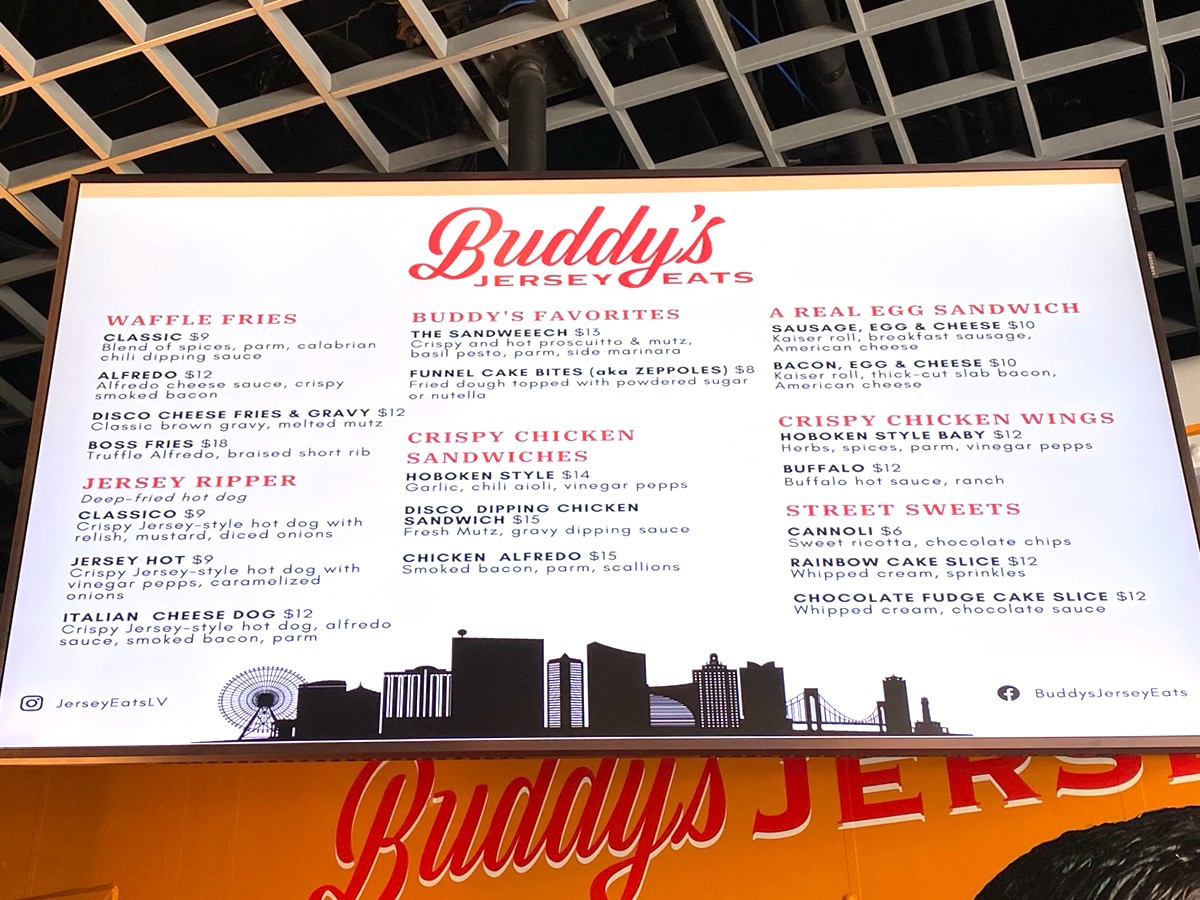 Emphasis on sweets. We actually went for the Funnel Cake Bites first, then circled back for the chicken sandwich. Hey, you do Vegas your way, we'll do Vegas ours.
The Funnel Cake Bites, also called "zeppoles," were amazing and decadent. These are a destination dessert on The Strip, although the name's a little confusing unless you're from back east. Maybe just call these babies what they are: Fried dough smothered in powdered sugar.
There's a nutella option, but we are a purist when it comes to fried dough, thank you.
If we could only eat one food for the rest of our days, you might be looking at it.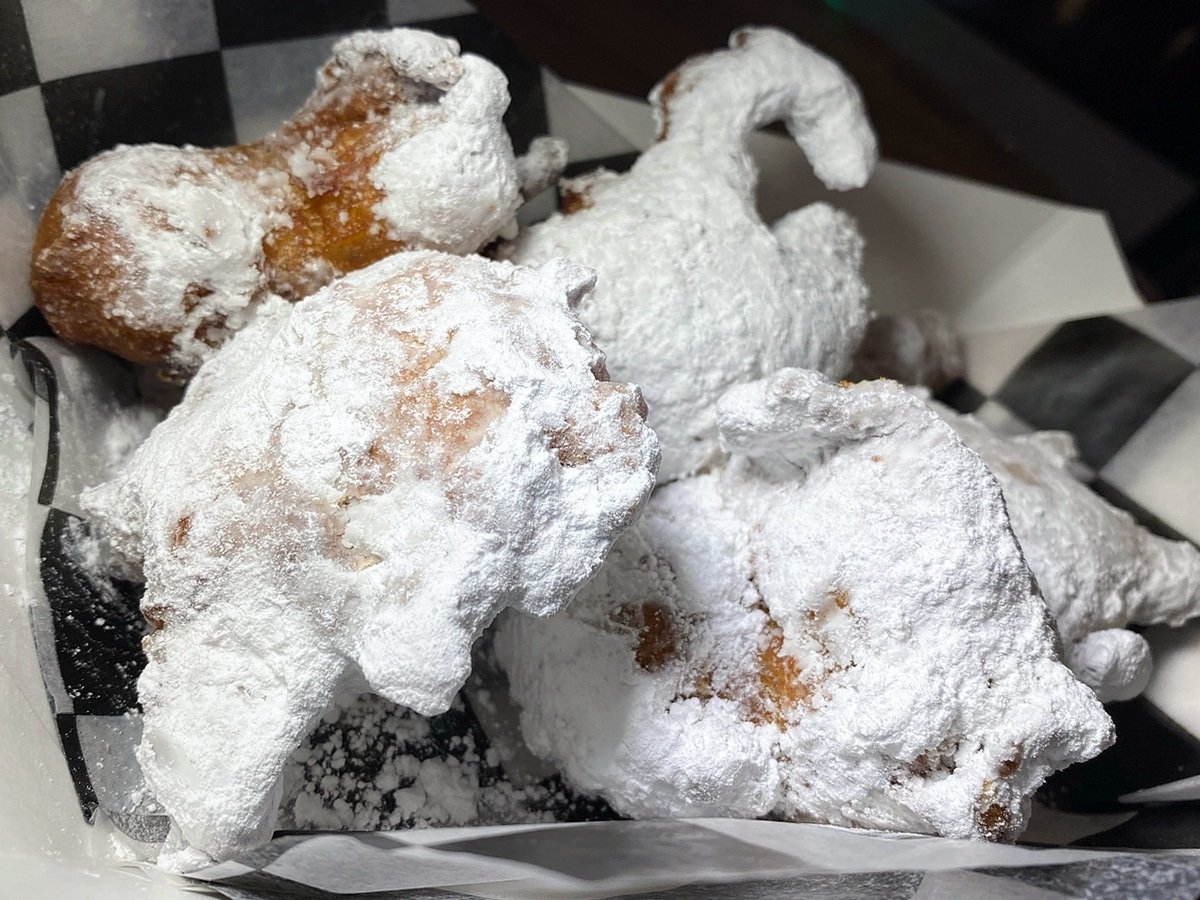 We had no additional room at this point, but had to try a chicken sandwich. The sacrifices we make for you.
We went for the Hoboken Style chicken sandwich, with garlic, chili aioli and "vinegar pepps." It was awesome, and one of the best chicken sandwiches we've had on The Strip.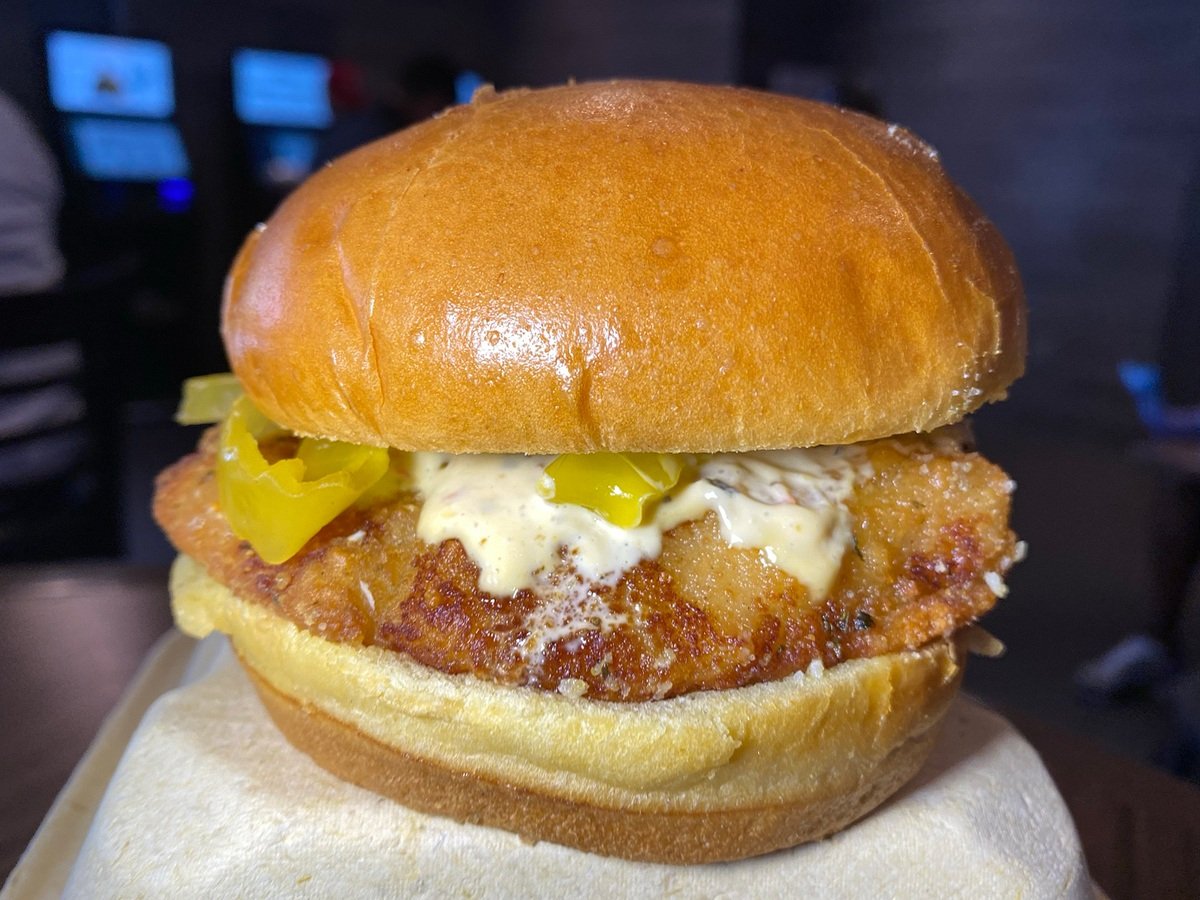 Buddy Valastro and his team have put together two very strong offerings at Linq. Both are quick, have friendly staff and are perfect for addressing the drunchies.
If you're looking for health food, go somewhere else. Like another destination, altogether. You're in the wrong town. Vegas isn't about that. Vegas is about going overboard and having fun, and this food is fun. (The fried dough needs a diving board.)
Vegas calories don't count, everyone knows that.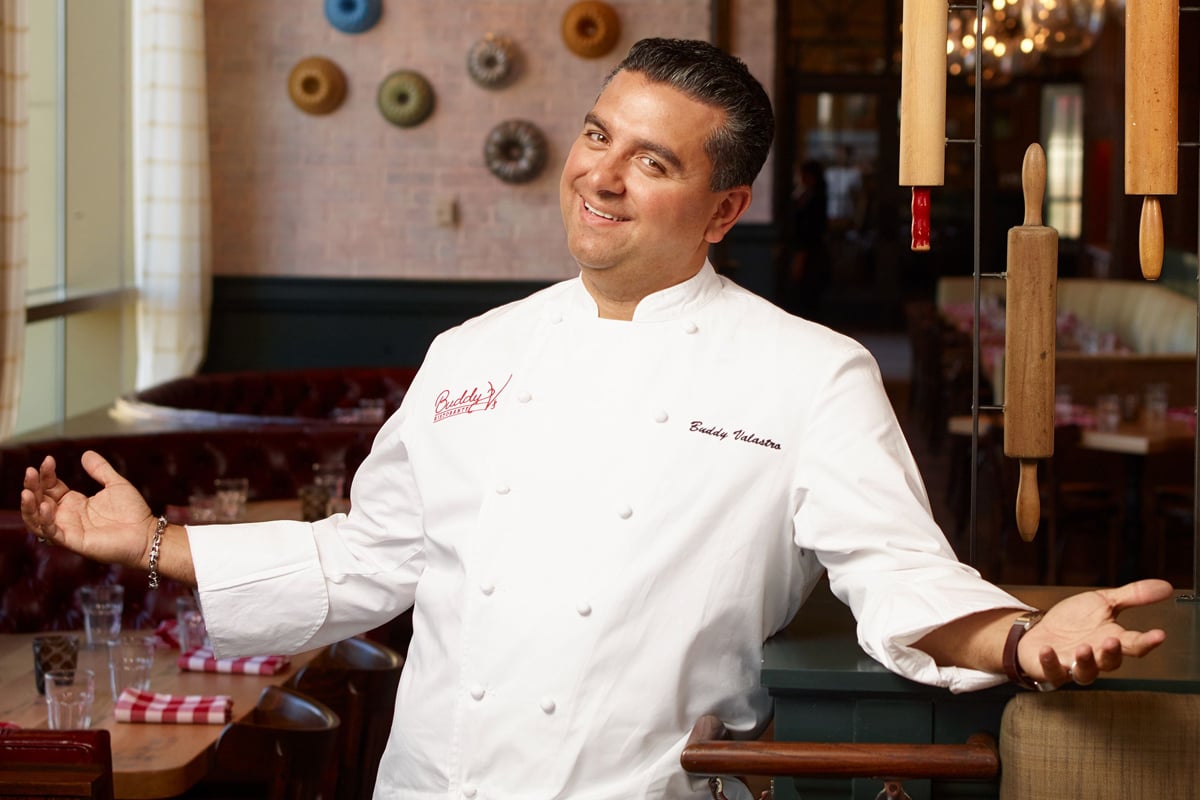 Boss Cafe and Buddy V's Jersey Eats represent "grab-and-go" fare at its best. The food is quick, filling and won't break the bank.
The pizza, chicken sandwich and fried dough are officially on our Las Vegas best-of list and we can't wait to return.