All Net Resort Renderings Showcase Project That Isn't Happening, Ever
All Net Resort and Arena is at it again.
The doomed project, with zero prospects for ever actually happening, dropped some new renderings and media outlets unquestioningly ate them up, as is their way.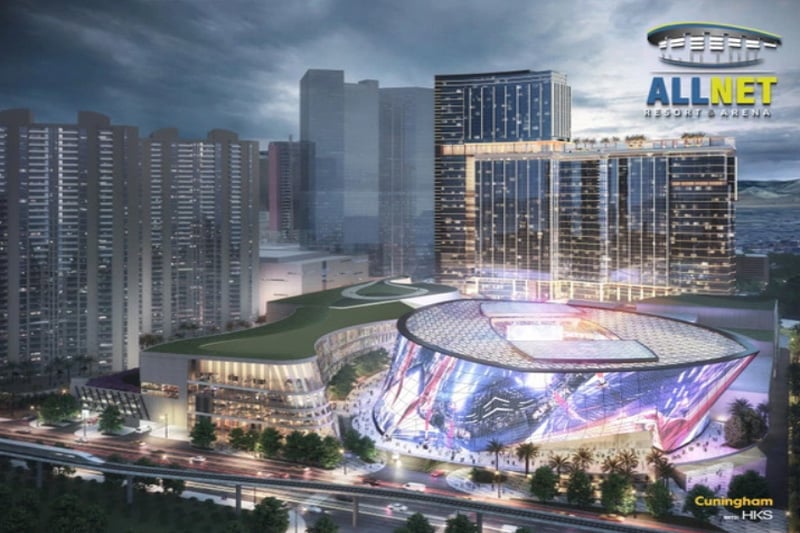 The fact is, hope for financing this project faded long ago, and there's no real indication that's going to change despite the bafflingly enthusiastic news coverage.
While we appreciate the ongoing optimism of former UNLV and NBA basketball player Jackie Robinson, his whimsy has now drifted into the realm of delusion, and breathless reporting of project financing being "lined up" is an exotic blend of naivete, gullibility or good, old-fashioned "we need words to fill up air time and column inches, so run it."
Fun fact: All Net Resort originally broke ground in 2014. And, yes, we're using "fun" very loosely here.
The All Net site sits just north of the abandoned Fontainebleau, soon to be called JW Marriott Las Vegas Blvd., because, you know, it actually appears to have financing.
Here's some 2017 video we took when All Net put on a little show, staging a collection of dirt-hauling trucks to give potential investors the illusion things were actually happening on the site. It looks the same today, just without the trucks.
Fun fact: We hear All Net sold all the dirt it had delivered in 2017 to be used in the Project Neon project. The funds have been used for things like, oh, renderings.
We won't bore you with the details of the alleged All Net Resort, except to say there was no casino planned. So, no great loss.
Estimated cost of the project: $4 billion. That's up a smidge from when the project was originally announced at $1.4 billion.
Resorts World, which actually exists, cost $4.3 billion.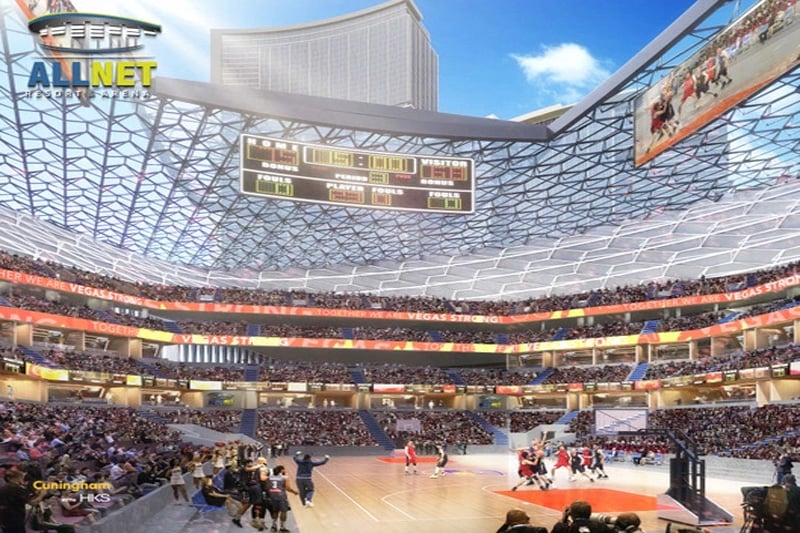 Still, hope reigns supreme in Jackie Robinson's heart and newsrooms across Las Vegas.
We're not saying Robinson didn't get close a time or two along the way. At one point, South Korean financing appeared possible, but gong.
It's time for Jackie Robinson and his team, should he actually have one, to embrace reality and sell this parcel so others can take a crack at getting a resort off the ground.
Why they'd want to do that, we have no idea, given the fact Las Vegas visitation prior to the pandemic was flat (and Resorts World just brought 3,500 rooms into the market), but we do like shiny, new things, so have at it!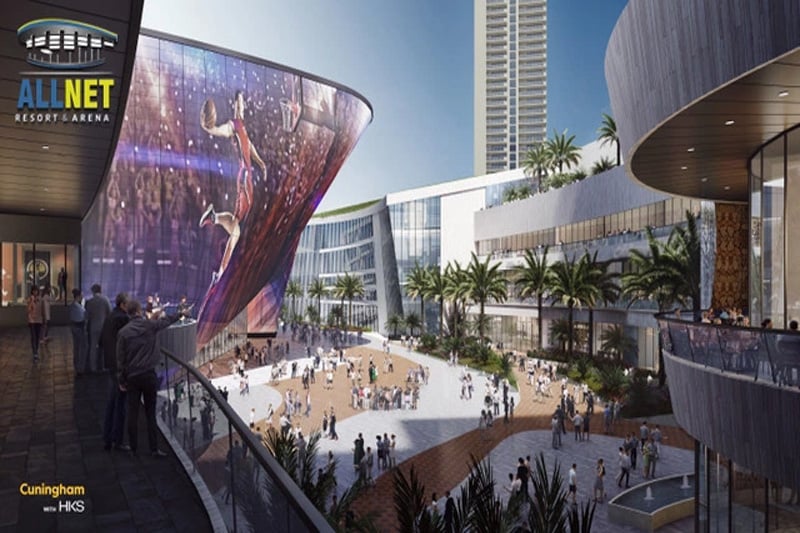 The history of Las Vegas is littered with high hopes, unfulfilled promises and resorts that never were.
All Net can take its rightful place with Echelon Place, Moon World, Titanic Las Vegas, Xanadu, Alon, London Resort, Las Vegas Plaza, Pharoah's Kingdom, Shenandoah Hotel and so many others.
All Net Resort and Arena was a noble endeavor, but in the end, it's an airball.
Yes, we used a sports term, don't freak out.