Vetri Cucina Restaurant Returns to Palms
A popular Italian restaurant, Vetri Cucina, wasn't supposed to come back to Palms, but Las Vegas is always full of surprises.
Sometimes, those surprises take the form of undercover vice detectives. In this case, though, it's an Italian restaurant. Which we personally prefer, just for future reference.
Vetri Cucina reopens at Palms on November 1, 2022.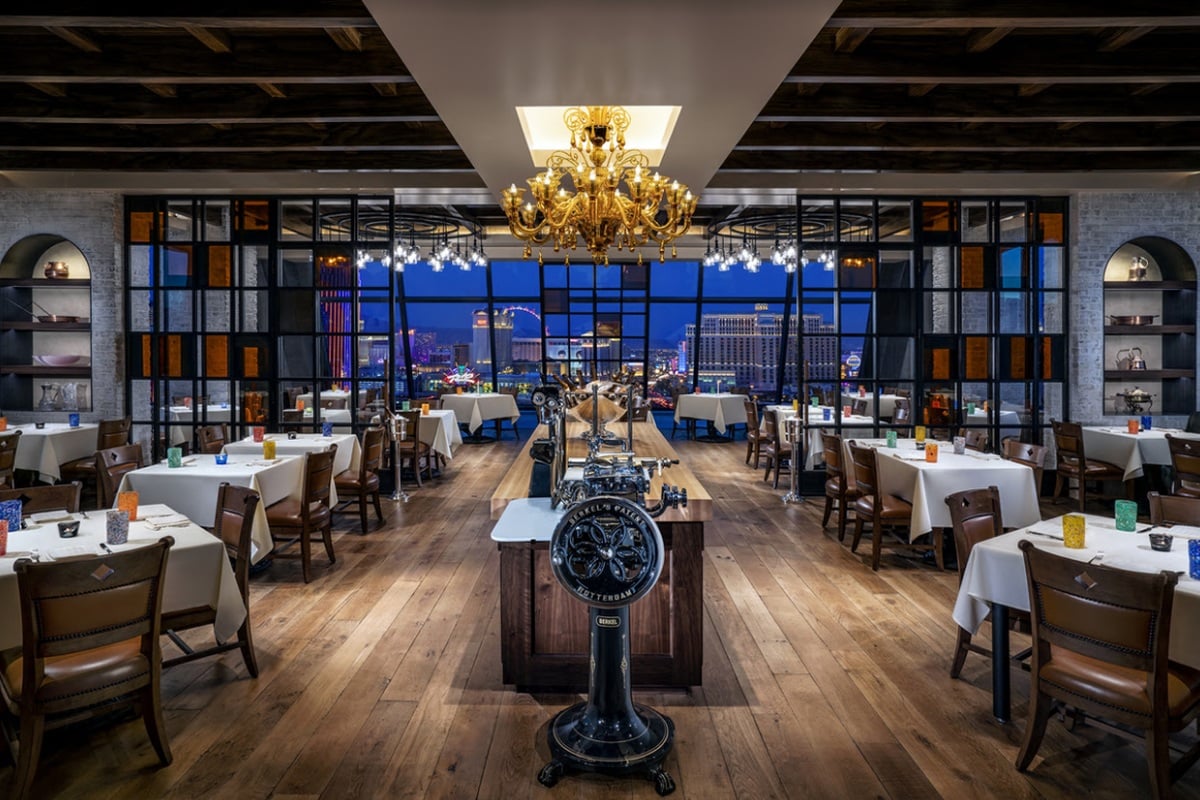 Palms, of course, was closed for two years during the pandemic. During that time, it was sold to the San Manuel tribe. (Technically, Palms is owned by the San Manuel Gaming and Hospitality Authority, a "governmental instrumentality" of the San Manuel Band of Mission Indians. Long story.)
Palms reopened on April 27, 2022.
In the months leading up to the reopening of Palms, the tribe had conversations with all its existing restaurant partners. Some restaurants returned (Scotch 80 Prime, Mabel's BBQ, Tim Ho Wan), some were out (like Bobby Flay's Shark).
Vetri Cucina was left in limbo, and we were told it wouldn't return. Although, Chef Marc Vetri said he would love to reopen at Palms.
Apparently, the kinks were worked out and we get Italian back at Palms!
Vetri Cucina will be back in its former space on the 56th floor of the hotel's Ivory Tower.
The restaurant is petite, seating just 75 people. Even fewer if they're Raiders offensive linemen.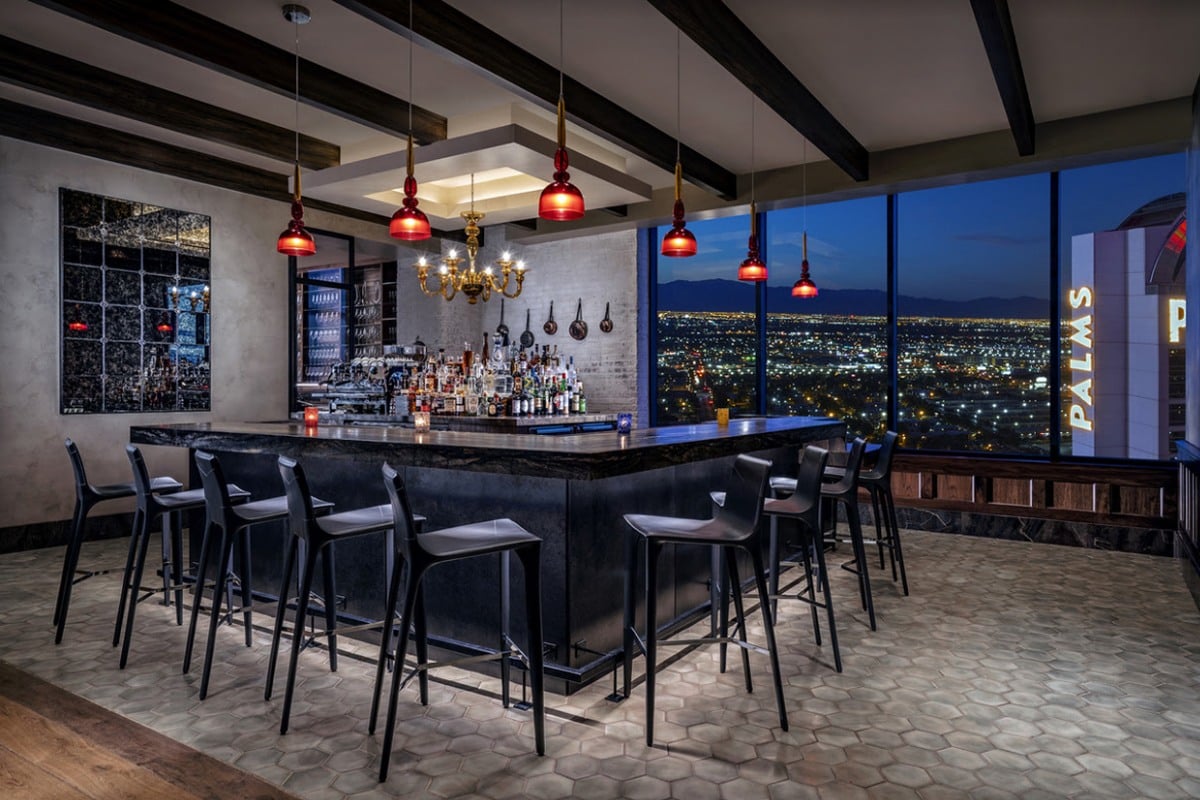 Per the news release, "Vetri Cucina will launch with a menu that features many of the favorite dishes and wines that brought it acclaim in the past, as well as new menu items that will delight past and new guests. Chef Vetri and his team offer an a la carte menu featuring time-honored favorites and daily specialties; allowing guests to explore the classic tastes of Italy and the culinary inspirations of the kitchen team featuring ingredients, products and flavors from around the world."
While we've never personally eaten at Vetri Cucina, it's well-reviewed on Yelp and the view looks fairly spectacular, so we'll definitely give this iteration a try when it reopens in November.
Palms has gotten off to a slow start after reopening. San Manuel set modest, attainable goals, and things are picking up, we're told.
We're told Palms hit its revenue projections for the first time in July 2022, a sign things are moving in the right direction.
Honestly, the tribe has so much money, it doesn't particularly matter if Palms rakes it in. It's a great perk for gamblers at its Southern California casino (recently rebranded to the catchy Yaamava Resort & Casino at San Manuel), and Palms has given the tribe a chance to test the waters in Las Vegas.
Ultimately, the tribe has its eyes on the prize of owning a casino on the Las Vegas Strip.
In the meantime, Palms has a strong collection of restaurants and is working to bring back locals (no mean feat, as we are creatures of habit and many found alternate haunts during the pandemic) while trying to get on the radar with visitors.
Moves to bring back familiar venues, like Ghostbar, are key to reminding former guests they need to put Palms back in their rotation of favorite places.
Ghostbar reopened August 3, 2022.
We're a big fan of Palms, and now we have another reason to visit as Italian food is our favorite cuisine, unless you consider Wheel of Fortune a cuisine. Palms has that, too.
You can never have too much Italian, and we were pleased to hear Vetri Cucina will make its way back to Palms after all this time, despite the fact one of the featured menu items is "Smoked Baby Goat," which can't be what it sounds like, because if it is, WTF is wrong with people?