Topless "X Burlesque" Celebrates 12th Year in Las Vegas
If there's one thing Las Vegas knows, it's two things. (Hint: It's boobs.)
In that spirit, "X Burlesque," the topless revue at Flamingo Las Vegas, is celebrating its 12th year in Las Vegas this month.
We don't particularly care which anniversary "X Burlesque" is celebrating, and we care even less that the mayor has declared Feb. 7 "X Burlesque Day." We do, however, enjoy posting photos of attractive people practicing their chosen craft.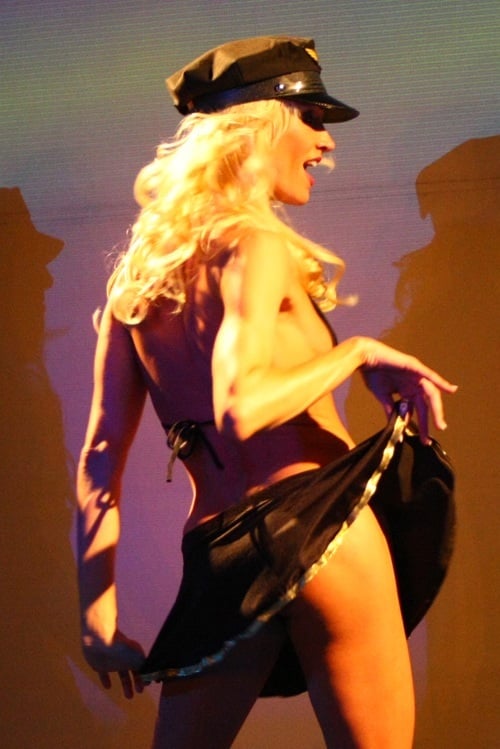 "X Burlesque" has had a great run in Vegas, and shows no signs of sagging popularity. The show has been extended at Flamingo through 2016.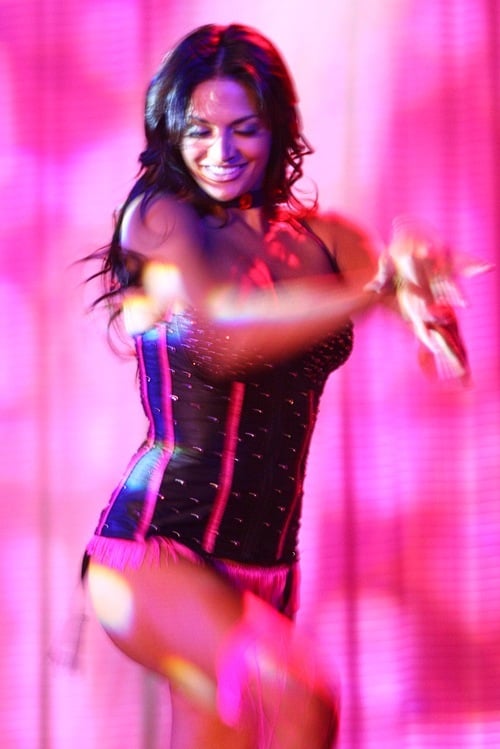 "X Burlesque" has quite a long way to go to be the longest-running topless revue in Vegas, however. That honor goes to "Crazy Girls," still showing off its assets at the Riviera.

The sassy "X Burlesque," essentially a bevy of ductile young women dancing to music, wearing costumes matching the theme of the songs, first opened at the Aladdin (now Planet Hollywood) in 2002.
The show, originally called just "X," ran at the Aladdin for a year, traveled a bit, then returned to Vegas at the V Theater as "X Girls." "X Burlesque" has been at Flamingo since 2007.

The show was created by Matt and Angela Stabile. Angela Stabile was a dancer for a decade in, wait for it, "Crazy Girls."
The pair is also responsible for the quite entertaining "X Rocks" at Rio Las Vegas. The plot of "X Rocks" is dramatically dissimilar to that of "X Burlesque" in that the music is different.
Also, each show features a comic, and they are different as well. The comics, by the way, have arguably the hardest jobs in show business, because when a show is advertised as a "topless revue," the last people want is something other than toplessness.

"X Burlesque" happens 10:00 p.m., nightly, in whichever Flamingo showroom Donny & Marie don't appear in, because that would be very wrong.
Congrats to the "X Burlesque" dancers on their 12 years of success. Let's make it 20 years or bust!