Skyvue Site Finally Sold in Bankruptcy Auction
It appears the former Skyvue site across from Mandalay Bay has finally sold as part of a bankruptcy auction.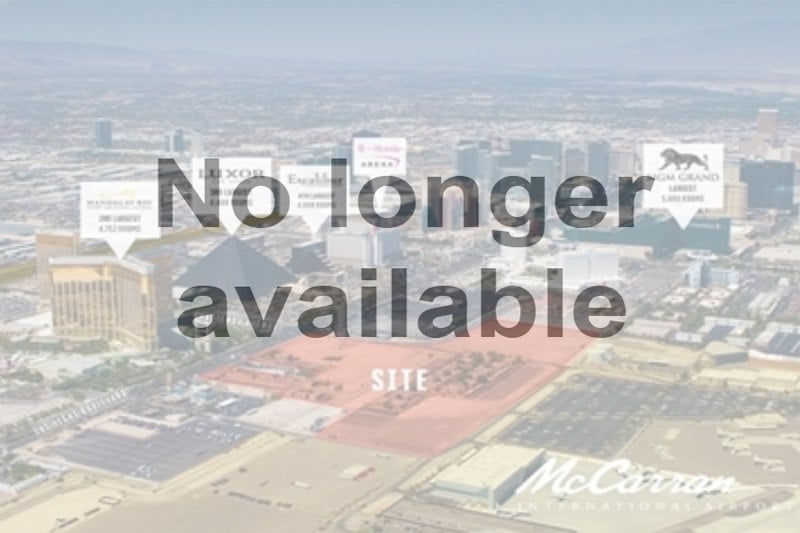 The sale was supposed to happen in May, but the property has only recently been taken off the market.
The bid dealine was originally April 30, 2020, with an auction date of May 19, 2020. It appears that timeline was pushed back, but the deal is finally done.
This 38-acre plot of land is the home of two distinctive eyesores, all that remain of the ill-fated Skyvue (officially, Skyvue Las Vegas Super Wheel) Ferris wheel.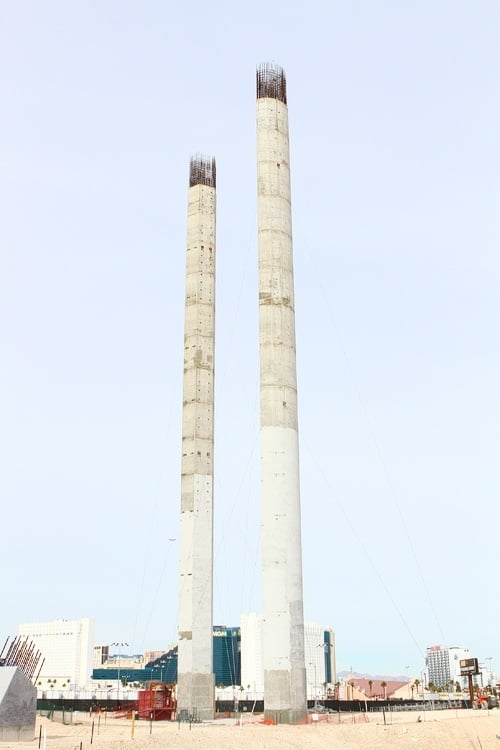 Our only regret about the Skyvue site being purchased is the pillars might go away before our stamp proposal is approved.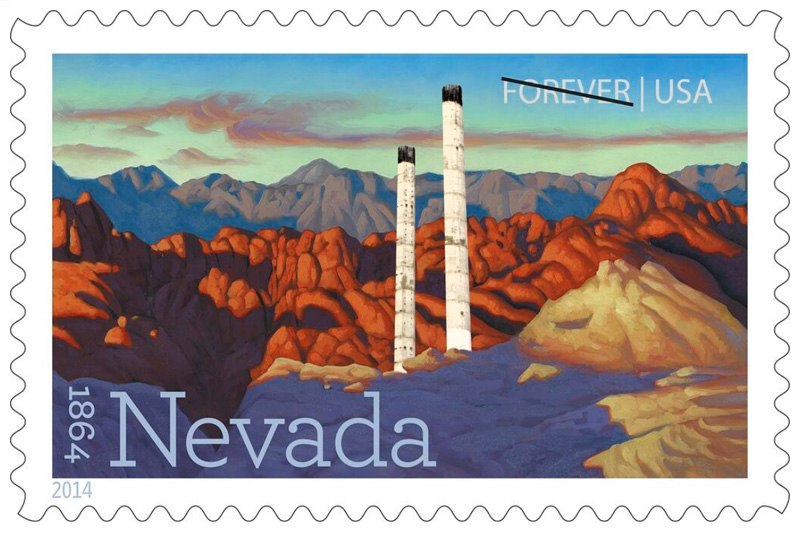 The mystery, of course, is who purchased the Skyvue site. At the moment, we have no idea, and the folks involved in the bankruptcy and sale aren't talking yet.
The deal was handled by Keen-Summit Capital Partners and Colliers International.
Throughout the Chapter 11 bankruptcy sale process, no asking price was given. Let's just say somebody got it for a song.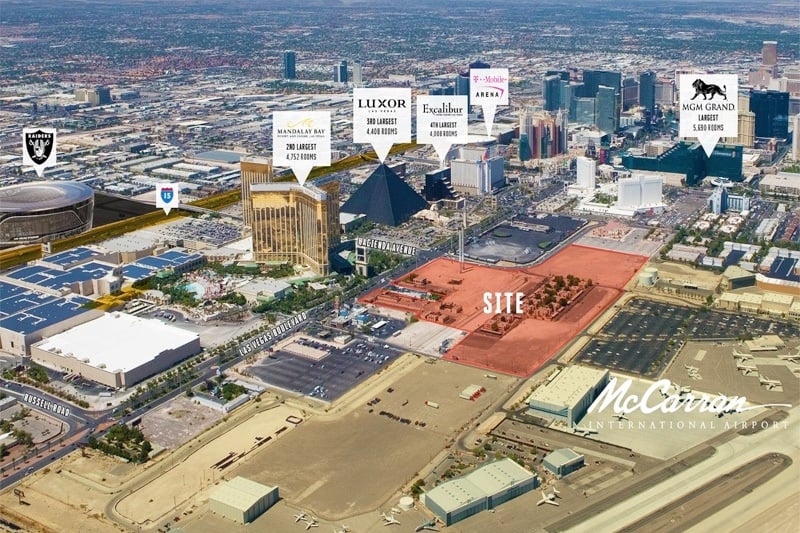 Thanks to eagle-eyed Twitter follower @Jfb2vegas for passing along the tip about the sale.
The Skyvue site is a quirky one given it's close proximity to the airport. While the Skyvue Ferris wheel was the most visible failed project slated for the site, it's actually zoned for gaming, hotels, retail, restaurants, entertainment and other uses.
Quite a few hotel and casino projects have been announced without specific locations mentioned. It'll be fun to watch might land at the former Skyvue site. A little less empty lot, a little more new and shiny, please.
Update (7/26/20): At least a portion of the Skyvue site was reportedly purchased by the Three Affiliated Tribes of the Fort Berthold Indian Reservation, per Stiffs & Georges.
Update (7/30/20): Colliers International confirms the 38-acre site was sold on June 5, 2020 for about $108.6 million.
(Update 7/31/20): More details have shaken out about the buyers of this site. It's complicated. Businessman Wayne Perry (who invested millions into SkyVue) acquired site with a $75 million credit bid. Edward Kim, of Ed-Den Investment, bought the Oasis apartment complex owned by SkyVue developer Howard Bulloch for $15.6 million, Three Affiliated Tribes of the Fort Berthold Indian Reservation acquired a vacant lot across from the rental property for $12 million, according to the Las Vegas Review-Journal.