Riviera Demolition Update: Down to the Wire
Demolition of the classic Riviera hotel-casino is coming down to the wire. Or it's
in the home stretch. Or the rubber's hitting the road. Or it's the bottom of the
ninth. Oh, just pick an analogy, already.
No matter how you say it, the Riv's days are numbered.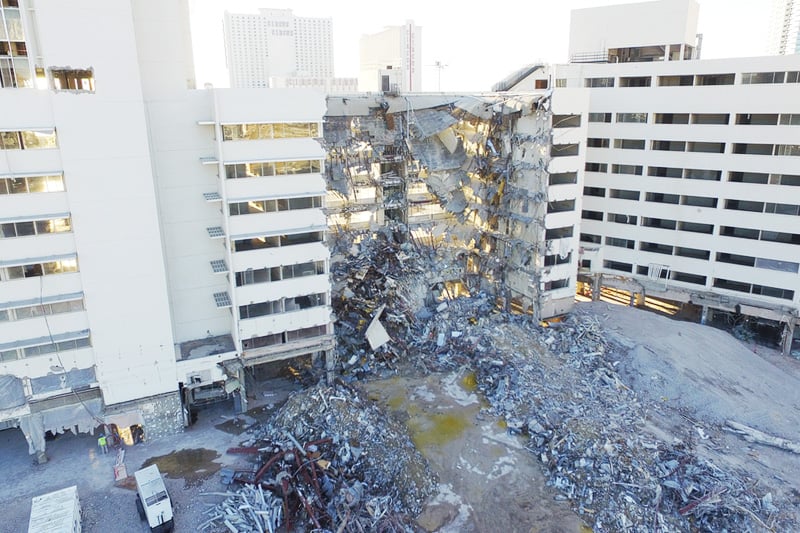 Just a few low-rise structures remain, and they're being taken apart piece-by-piece
by demolition crews.
Here's the best view you're likely to get of the dissection of a Las Vegas legend.
You're welcome.
The Riv's Monte Carlo tower has been prepped for implosion, including asbestos
abatement. Yes, these demolition crews are master abaters. (We'll be here all week.)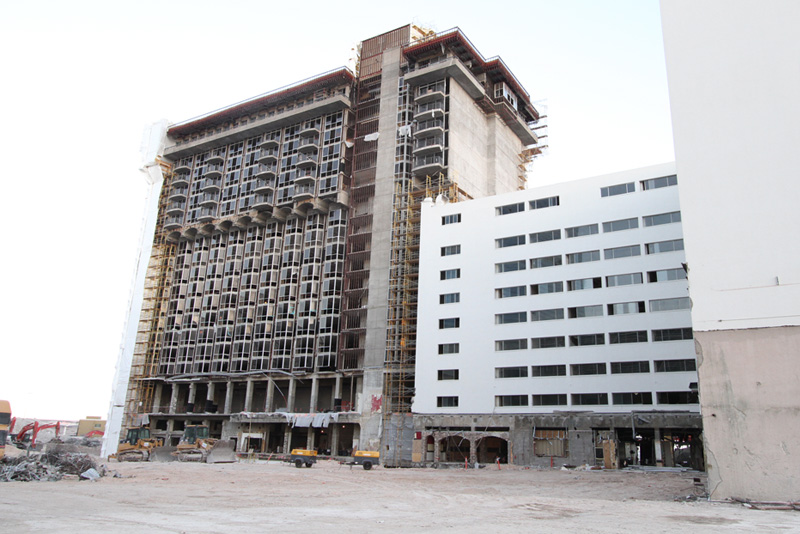 The implosion of the Monte Carlo is expected to take place in mid-August 2016. The
hotel's tallest tower, the Monaco, was imploded on June 14, 2016.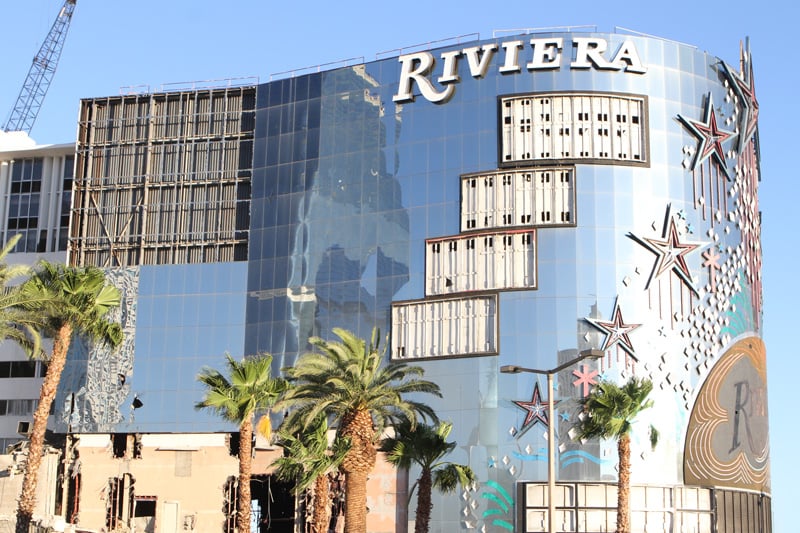 At the current pace, the vast majority of the demolition of the Riviera will be
complete in a few weeks.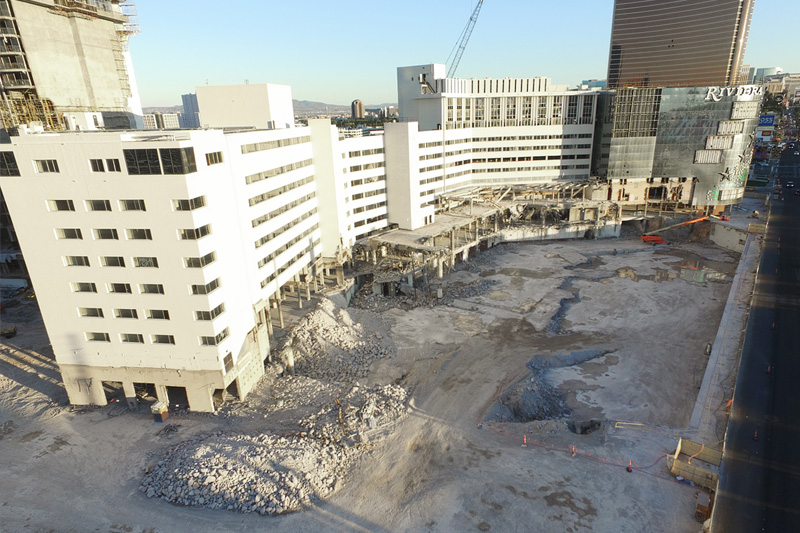 The good news is the Riviera will live on forever on film. The Riviera's casino was
the casino in the movie "Casino," and it provided the new "Jason Bourne" film with a
(wait for it) spectacular climax.
Let's take a few moments to revel in the carnage, shall we? Remember, the only
constant in Las Vegas is change. And our puerile jokes. But mostly that first thing.
Riviera Demolition Update: July 19, 2016