New York-New York Opens Still More of Its New Plaza
New York-New York has opened yet another new section of its Stripside promenade, with newly-planted trees, sideways and access to stores and the hotel.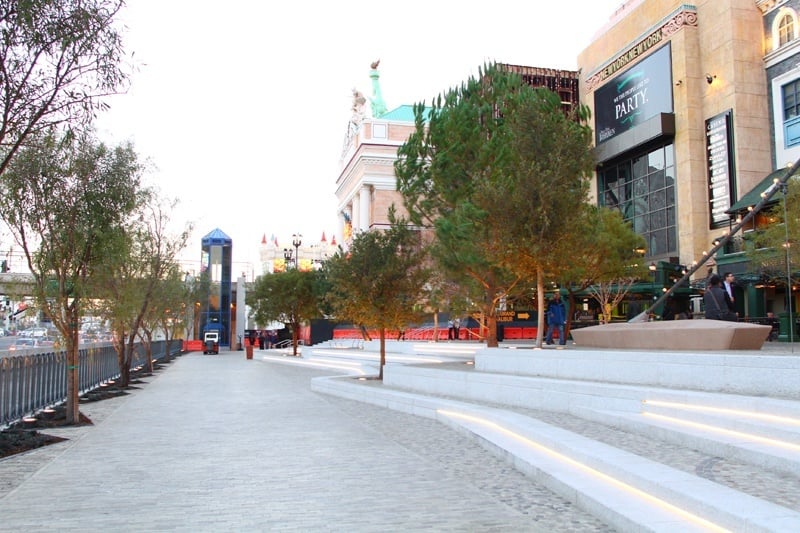 The construction wall that once ran down Las Vegas Boulevard has been removed, and we love the vibe of the whole area.
Thankfully, no Brooklyn Bridge replicas were harmed during the making of this new destination at New York-New York.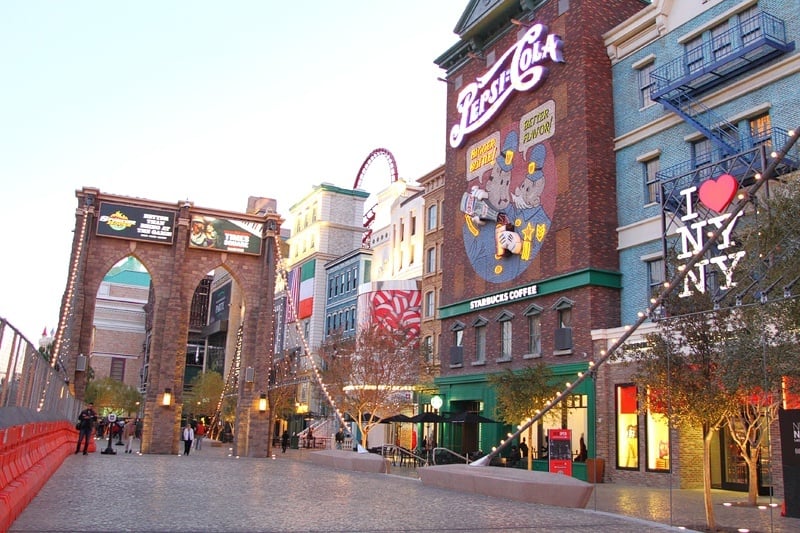 The water feature at the base of the hotel's Statue of Liberty appears to be nearing completion. The former tugboats are gone, but they're putting in hardware, so maybe plans for fountains are in the works.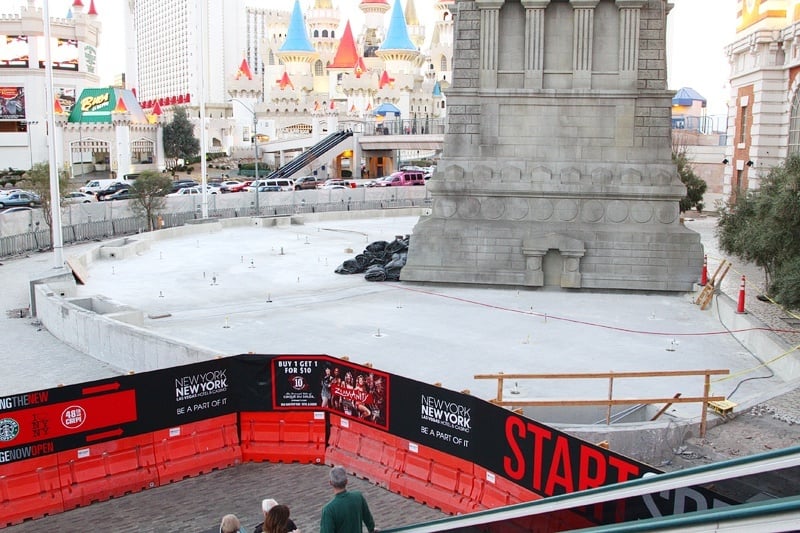 There's still some work to be done along this welcoming plaza, but serious progress is being made.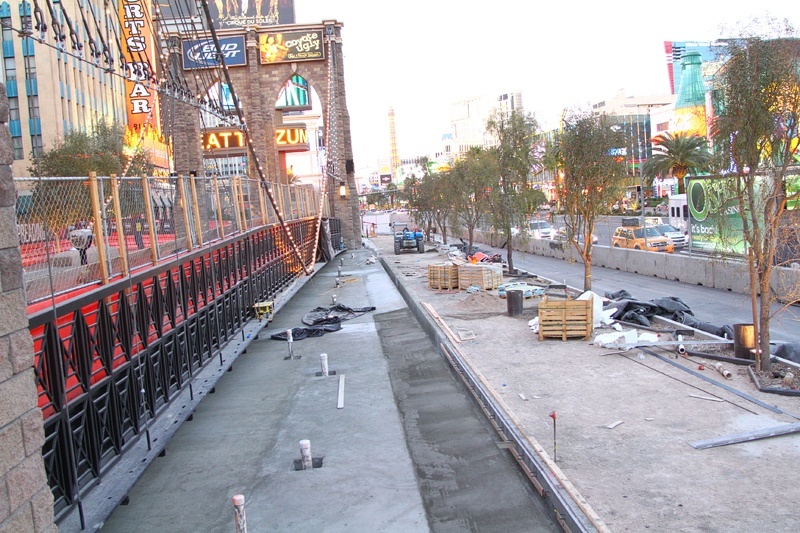 Just recently we noticed the installation of those binocular viewer thingys (see photo below). We suspect they wouldn't make these available unless there were something worth viewing.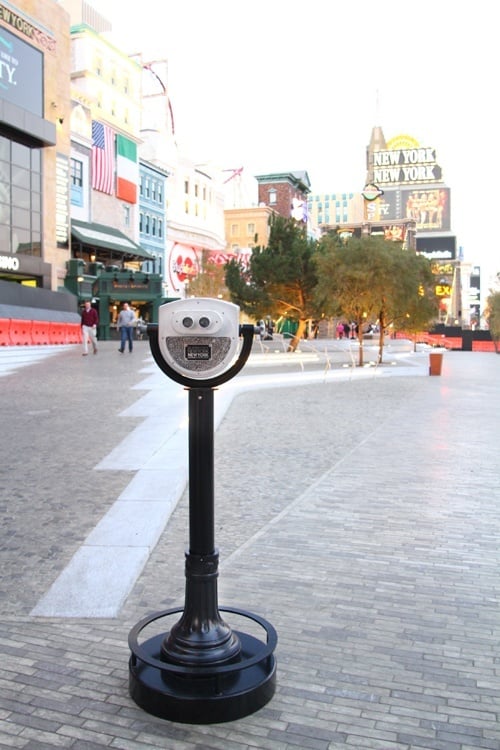 The brickwork and lighted steps are quite lovely, and we're sure the lights on the steps are for aesthetics, not because drunk people have trouble negotiating steps or anything.

Learn more about the work going on at New York-New York and Monte Carlo, and enjoy more photos taken during our twilight stroll along The Strip. And not just because we're a Las Vegas blog and don't tend to wake up before late afternoon.