Las Vegas Urban Myth: "Crazy Girls" Statue Includes a Dude
Maybe you've heard it: The iconic "Crazy Girls" statue, with a row of showgirls showing off their moneymakers, includes a man.
Even if you haven't heard it, trust us, this urban myth has been floating around Las Vegas for years.
And it's hooey.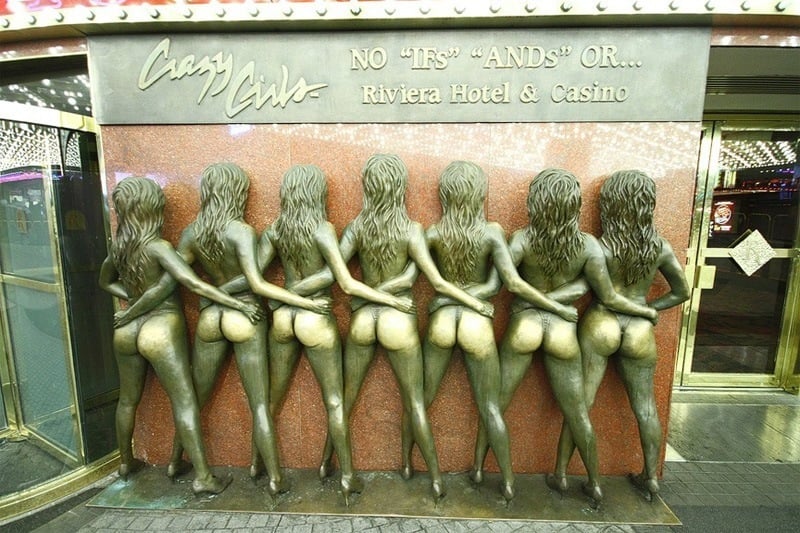 "Crazy Girls" confirmed the famous bronze statue, rubbed so often for good luck the dancers' bottoms are buffed to a high sheen, is populated entirely by women born biologically female.
Here are the names of the dancers in the bronze "Crazy Girls" statue (left to right): Karen Raider, Debra Sill, Pat Lumpkin, Kim Baranco, Angela Sampras-Stabile, Michelle Sandoval and Chris Zytko.
So, that's settled.
There is, however, a twist.
This urban myth may be the result of a rather shameful chapter in Las Vegas history.
See, there was a transgender entertainer in the "Crazy Girls" cast back in the day.
The performer's name was Jahna Steele, and she had sexual reassignment surgery in her hometown of San Antonio, Texas prior to moving to Las Vegas and joining the cast of "Crazy Girls."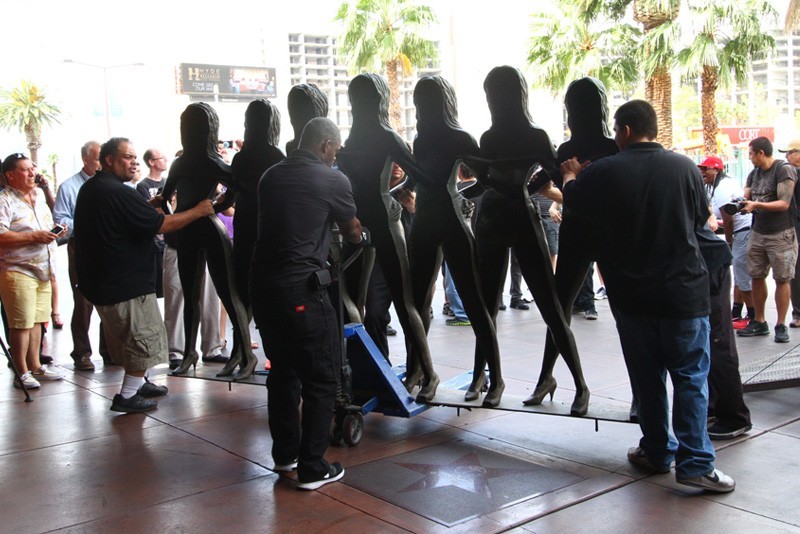 Steele wasn't just any performer, she was named "Sexiest Showgirl on The Strip" in 1991 and "Most Beautiful Showgirl" in 1993, among other accolades.
Then, things took a turn for the WTF.
While many were aware Steele was transgender, a tabloid TV show, "A Current Affair," outed her in 1992.
As a result, she was fired from "Crazy Girls."
Jahna Steele's story has a tragic ending, as she died of a drug overdose in 2008.
If there's an upside to Steele's story, it's that she's now viewed as a pioneer in the transsexual community.
We'd love to think the world is a more enlightened place now than it was 1992, but we're curious how a transgender person would be received by adult revue audiences today.
We say strip and let strip!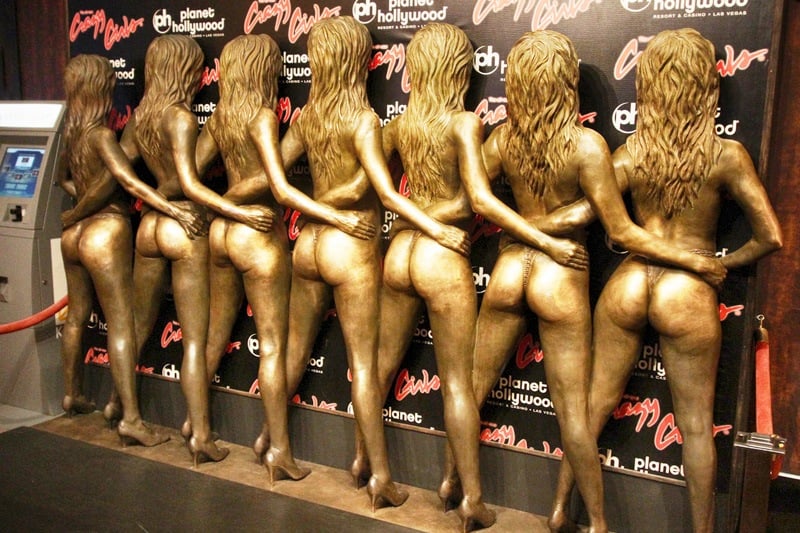 It's worth noting there was a famous billboard and poster for "Crazy Girls," too. The line-up for the billboard and poster, for posterity (again, left to right): Karen Raider, Debra Sill, Pam Noble, Stacey Pettarutti, Shellee Rene, Angela Sampras-Stabile and LeAnne Wagstaff.
The "Crazy Girls" statue, located on the casino floor at Planet Hollywood, remains a must-stroke Las Vegas photo op.
Now you know the story behind it! Emphasis on "behind."
You didn't think we'd wrap up a story about brass butts without making a final crack, did you?