Evel Pie Opens on Fremont Street With Pizza, Hooch and Rattlesnake Sausage
There's a new pizza joint in downtown's Fremont East District, Evel Pie.
The daredevil-inspired restaurant and bar opened Nov. 9, 2016, offering cheap pizza and booze, a retro vibe and a metric ass-ton of awesome Evel Knievel memorabilia.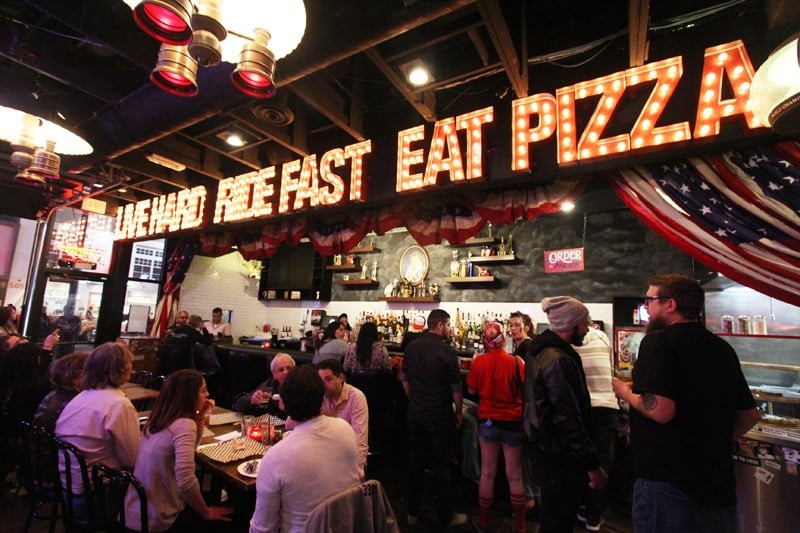 Evel Pie sits in the space formerly occupied by F. Pigalle, a fondue restaurant. Before that, it was the site of another pizza restaurant, Radio City Pizzeria.
Where Radio City failed, we expect Evel Pie will succeed. A key difference: Much better pizza. And at $4 for a slice of cheese, Evel Pizza is a perfect fit for Fremont Street.

Rattlesnake sausage is a topping option (five bucks more per slice), so that's sure to be a thing. Other specialty toppings include Daiya vegan cheese and "Man Candy," whatever that might actually be.
Specialty pizzas include selections with colorful names like Cheesy Rider ($22), Goblin ($28) and Balls to the Wall (priceless).
The menu also features salads ($7), if you must, and Evel's Hot Pocket Rocket Calzones ($11).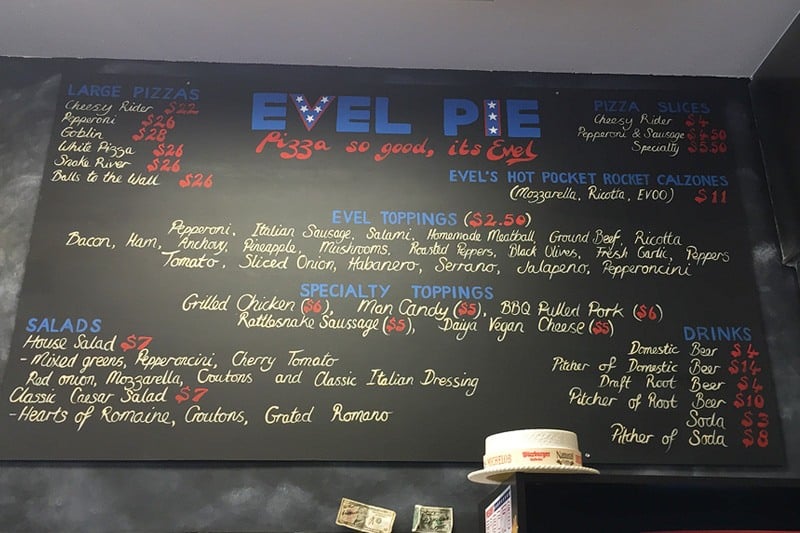 Domestic beer is $4 (pitchers are $14) and draft root beer is $4 (pitchers are $10). And, yes, there's Captain Morgan. Don't you ever think about anything else?
Evel Pizza comes to Fremont via the folks behind another beloved, kitschy bar in Las Vegas, Golden Tiki. Evel Pizza has something else going for it, the blessing of Evel Knievel's son, Kelly Knievel.
Kelly Knievel's involvement is apparent, as the decor at Evel Pie is like a shrine to the 1970s icon.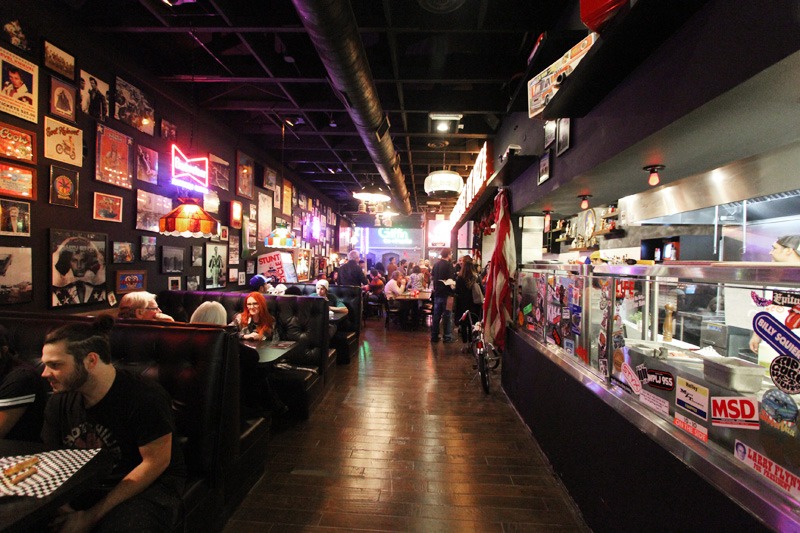 A truly epic element of the Evel Pizza experience is the presence of two classic arcade games, Stunt Cycle and an Evel Knievel pinball machine.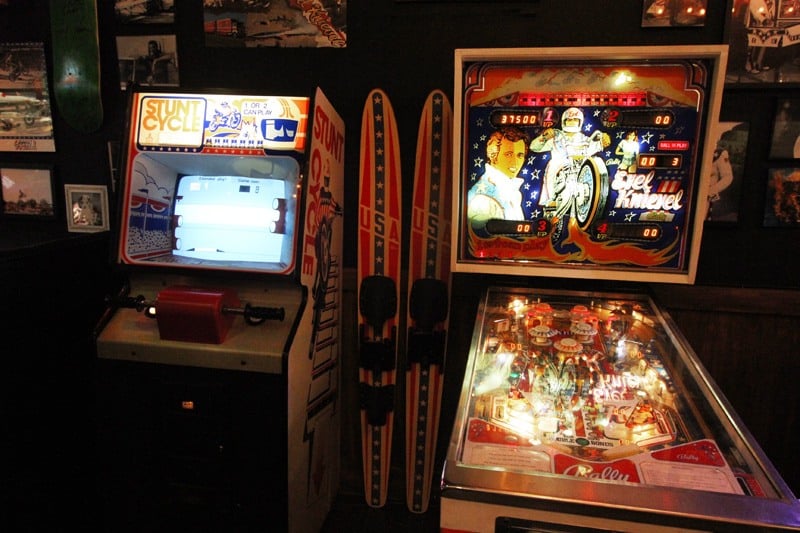 The owners of Evel Pie seem proud of the fact there's no specialty cocktail menu, although they've left the door open to developing one in the future.
They've managed to capture the feel of a 1970s pizza shop, and the unpretentious atmosphere is likely to go over well with fans of downtown Las Vegas.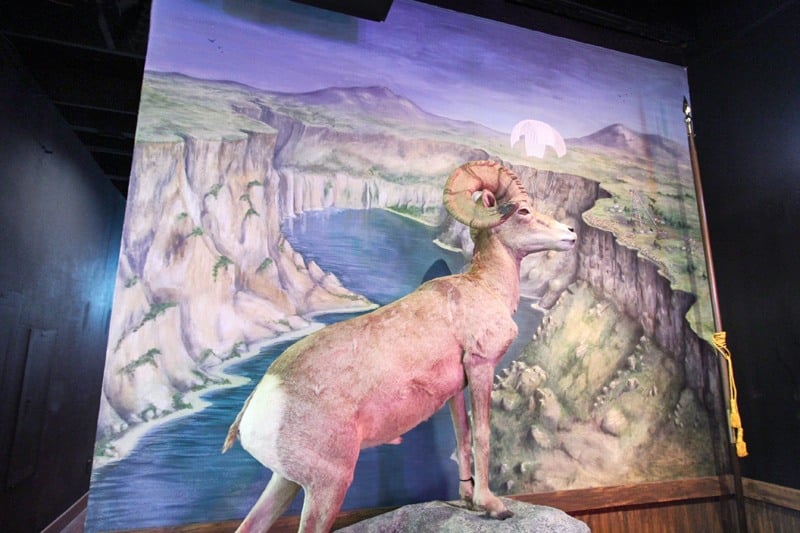 Evel Pie is expected to use its window for late night to-go service, a practice started by Radio City Pizzeria, but which never quite caught on.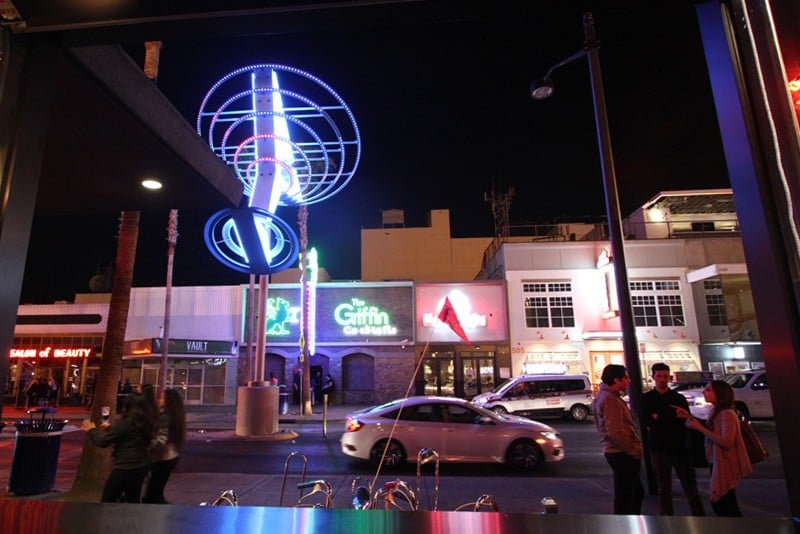 When you hit Evel Pie for a slice, make sure to check out all the Evel Knievel tschotskes. Evel Pie is part museum, part monument, part time machine.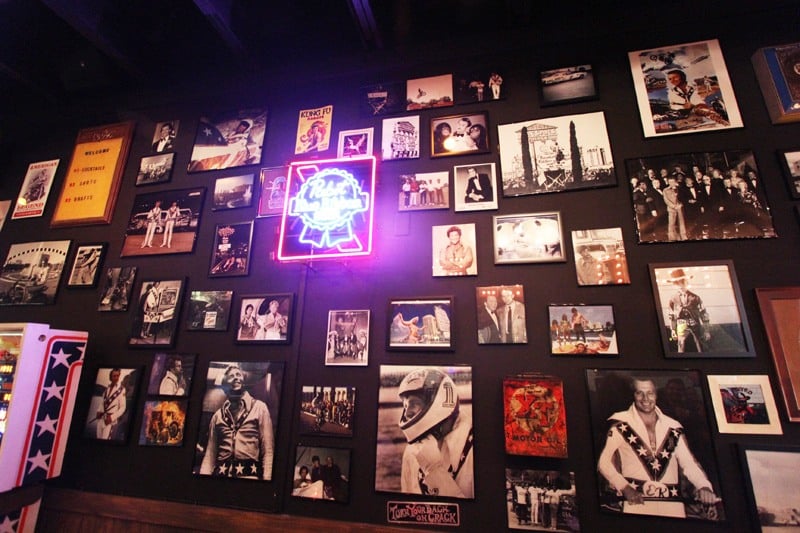 Update (11/15/16): Evel Pie now offers a happy hour.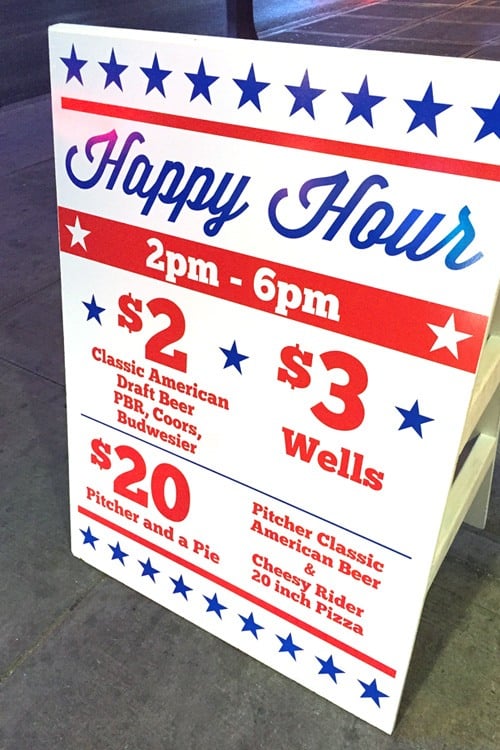 We're adding Evel Pie to our ever-growing list of must-visit restaurants, so let us know what you think. Especially if you agree with our opinion. Otherwise, shut your pie hole.