Circa Unveils New High Limit "Secret" Bar
Circa's our favorite casino in Las Vegas, and it appears the place isn't even done yet.
Circa unveiled a new "secret" bar in its high limit lounge and, naturally, we were there for the reveal.
The liquor-based sacrifices we make for you.

The small (sorry, "boutique") bar is hidden behind a wall that rolls up into the ceiling.
The wall features a close-up of Marilyn Monroe.
Here's some masterful video of Circa's secret bar when it made its debut on Dec. 28, 2021. By "masterful video," of course, we mean "your elementary school-age kids could've done a better job on the videography."
Comparing your kids' videography to ours isn't really fair, as they grew up with a video camera in their pocket. The first visual thing we ever captured involved spitting paint to create a silhouette of our hand in a cave.
Anyway, you get the idea.
The bar seats maybe a dozen people, and is expected to operate mostly on the weekends (Thursday through Sundayish, there are no set hours).
The button that opens the bar's door is hidden inside the table games area. While everyone else was watching the big reveal, we were checking out the button location, because that's just how we roll.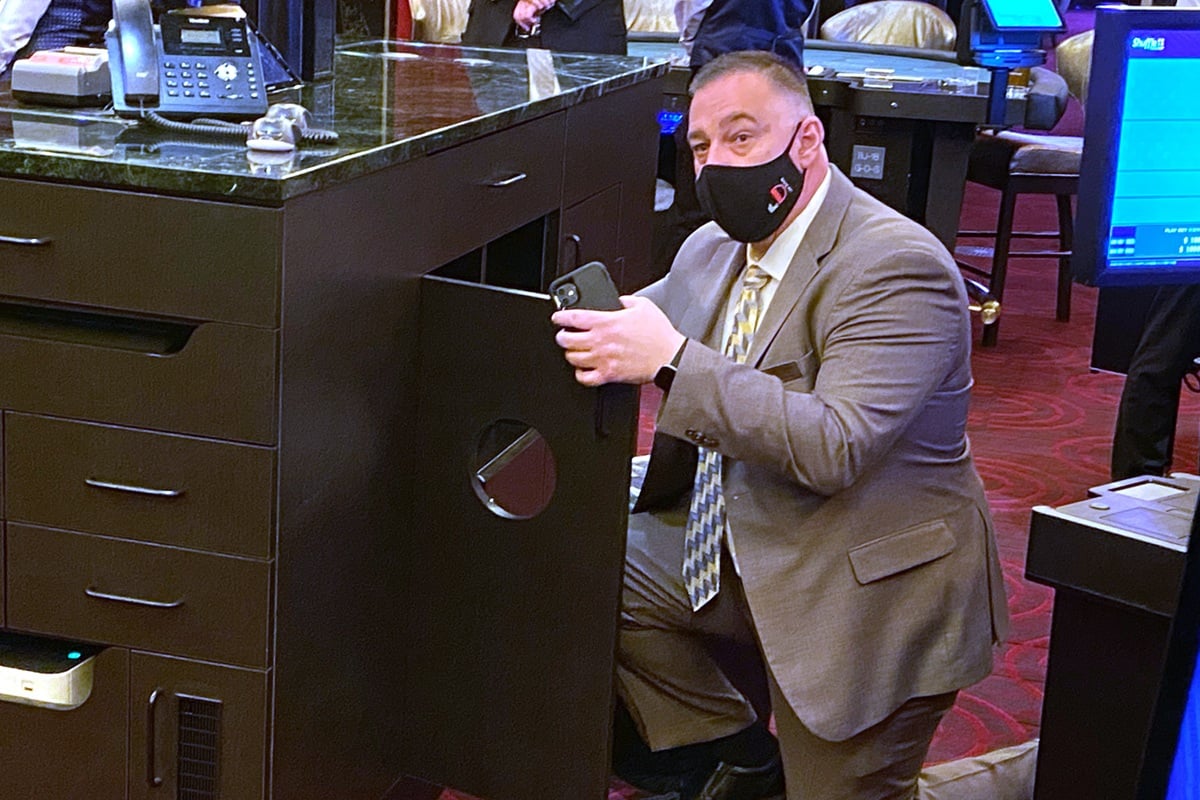 The new bar was created to serve a fairly specific purpose: To keep high rollers playing.
The theory is that while the player does battle at the tables, their spouse or friends can hang out at the bar a few feet away. Otherwise, the player and their entourage would wander off to Legacy lounge or Vicki's or Megabar.
The new bar is simple but effective strategy for increasing time on the tables.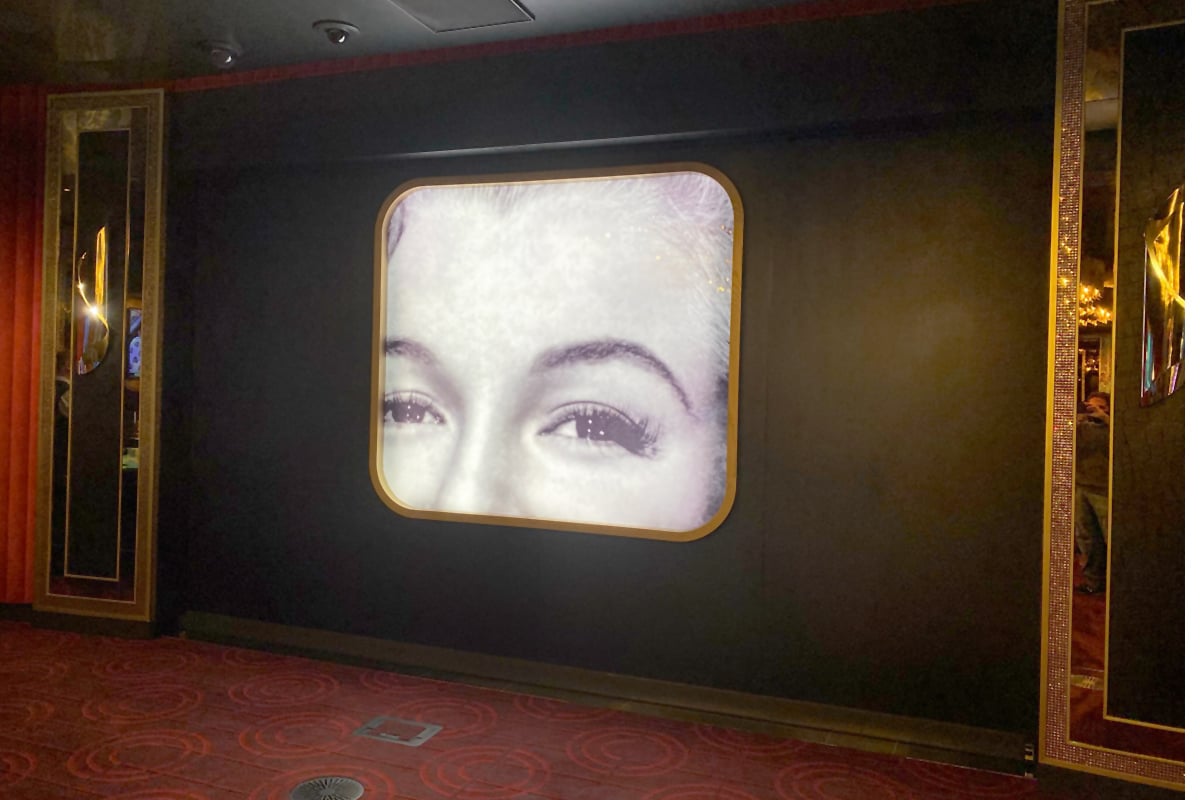 You may have noticed we haven't told you the name of the secret bar yet. That's because it doesn't have a name, making it all the more mysterious.
Upon our arrival, someone referred to us as the "O.G." We are therefore proposing the bar be called "The O.G. Spot."
This was the best we could do on short notice. "Entourage Bar" has a nice ring to it, too. "Hangers-On Hangout"?
We tried to think of a Marilyn Monroe-inspired name, but they all felt a little sad. "Bombshell Bar"? "Hottie Hideaway"? "Suspicious Overdose Lounge"? Just spitballing here.
The story behind the story is it's impossible to license anything from Marilyn Monroe's estate, so while the bar's working name was "Monroe Bar" during design and construction, the informal name has evolved into "Secret Bar."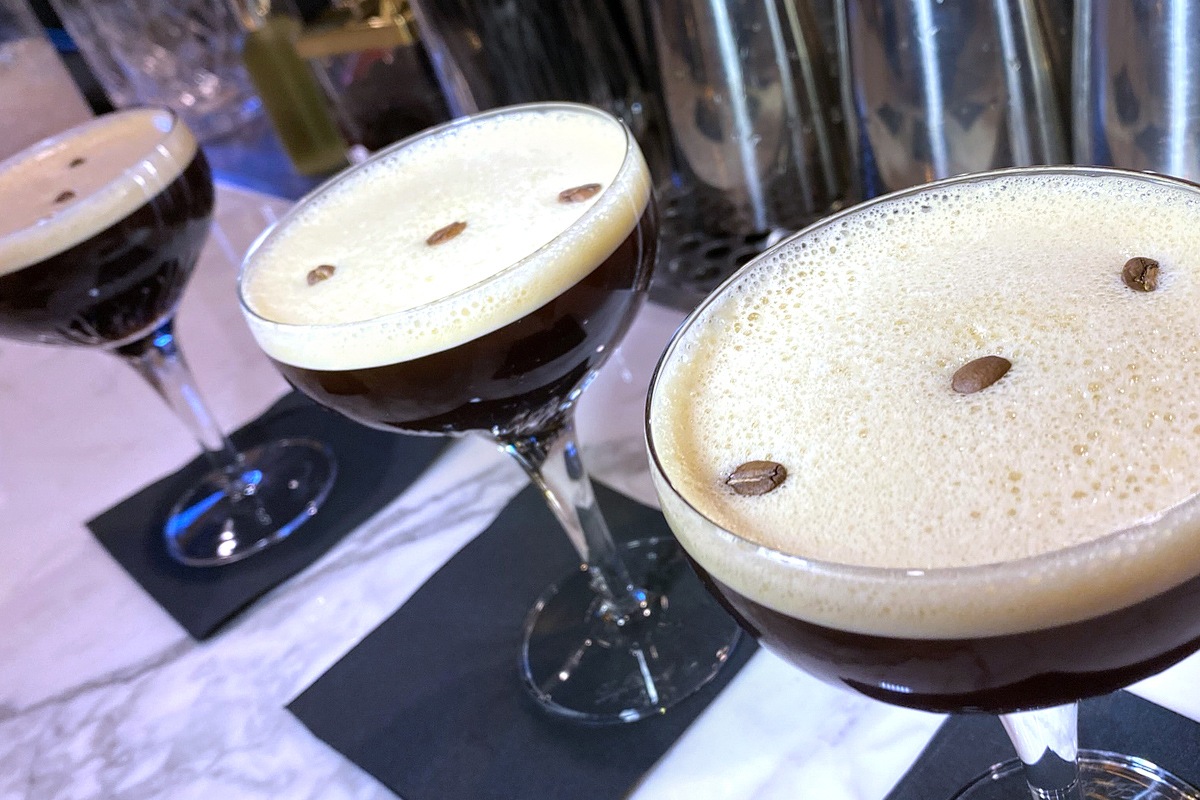 Whatever it's called, the new bar provides a fun new discovery at Circa, and the location is doubly satisfying because it's near the excellent 8 East restaurant, as well as a secluded sitting area that features a sample of 8 East's delicious fried rice, free of charge.
The new bar is also near some of our favorite video poker machines, so there's a reasonable chance we may never actually leave the building now.
The hidden bar at Circa joins an ever-growing list of "secret" bars in Las Vegas, often referred to as speakeasies.
Among the hidden bars are the Underground Speakeasy and Distillery at Mob Museum, Laundry Room at Commonwealth, Here Kitty Kitty Vice Den at
Resorts World, Ghost Donkey and Barbershop Cuts at Cosmopolitan and others.
We aren't sure if Downtown Cocktail Room is actually a hidden bar or just impossible to get into.
We would do a listicle of hidden bars in Las Vegas, but are far too busy judging people who do listicles.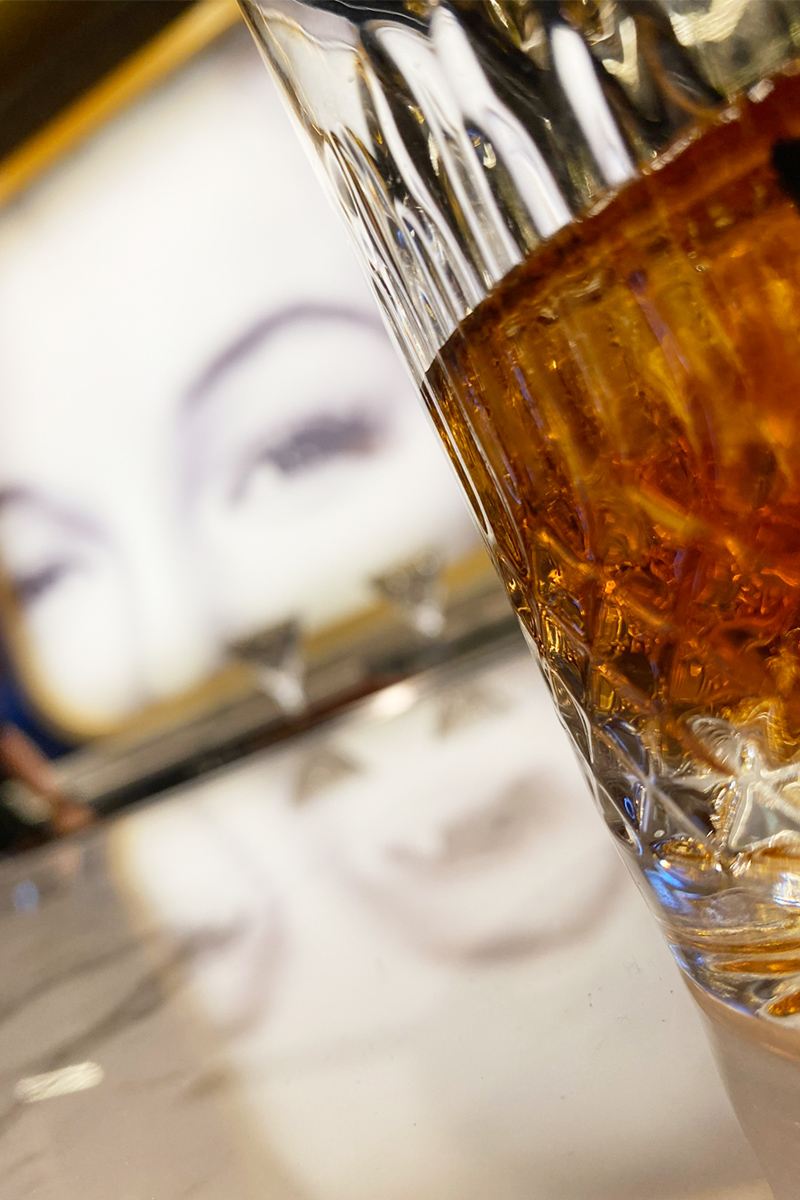 While we don't play high limit table games at Circa, we will probably swing by the new bar occasionally, despite the fact it doesn't have video poker machines.
During our first visit, we mentioned Marilyn's close-up featured fake eyelashes, and we were roundly cuffed for our sheer stupidity.
Apparently, false eyelashes don't clump, so these are Marilyn's real eyelashes.
One thing we know for sure is whenever a new bar opens in Las Vegas, an angel gets its wings.
Cheers to Circa for keeping the surprises, and wings, coming. It's also worth noting 8 East has tasty wings. Ah, the circularity of the universe.