Top 10 Vegas Shows – Best Shows In Las Vegas
Las Vegas is rightly known as the "Entertainment Capitol of the World"; while New York may have more pure theater and Los Angeles may be the movie and TV hub, for good old-fashioned stage entertainment, in all its many facets, you really can't beat the plethora of shows available in Sin City.
Many artists come in for limited engagements; but Las Vegas showrooms are so big and lucrative that quite a few performers have made the city their home, at least for part of the year. And then there's the ubiquitous Cirque du Soleil franchise; with no less than nine different productions currently running, the Canadian-based show is now virtually synonymous with the Las Vegas scene.
Following are just a small sampling of some of the ongoing or semi-permanent shows you can find right now in Las Vegas, with accompanying information on show times and ticket prices. As productions and their details are always subject to change, we recommend you check online or call the box office before making any definitive plans around a show you want to see.
Celine Dion at the Colosseum at Caesars Palace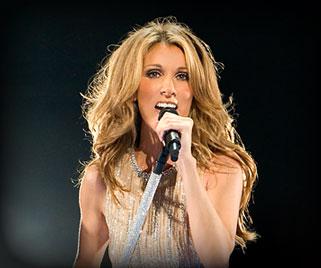 Possibly one of the most beloved performers of the past few decades, Celine has returned to the Caesars Palace Colosseum with a glitzy new show that features 31 musicians and all of her biggest hits. Heavy on visual pizzazz, with incredible lighting, you can't go wrong with this show if you've ever enjoyed her pop songs over the years.
Ticket prices range from $55 – $250, excluding taxes and fees, may be purchased online at celineinvegas.com, or by calling The Colosseum at Caesars Palace box office, 1-877-4CELINE (423-5463), open daily from 10 am to 10 pm, Pacific time, U.S.  (Please note that Celine is not performing in Las Vegas in October or November 2013).
David Copperfield at the MGM
(http://www.mgmgrand.com/entertainment/david-copperfield.aspx)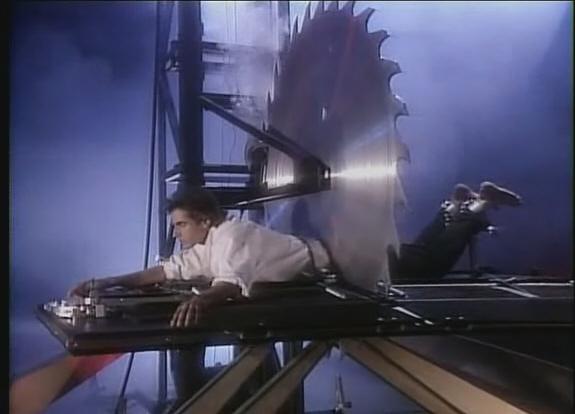 World-famous illusionist David Copperfield has been thrilling live and television audiences for so long, he's now considered one of the best in the world at tricking audiences' minds and dazzling them with his unbelievable stunts, including making helicopters disappear right in front of their eyes on stage.  His ongoing show at the MGM Grand's intimate 740-seat Hollywood Theater runs a grueling seven days a week, with two evening shows at 7 pm and 9:30 pm, and a Saturday matinee at 4 pm. For more information, visit davidcopperfield.com or mgmgrand.com, or by phone at (866)-740-7711 or (702) 891-7777. Tickets start at $69, and no children under five are allowed.
Donny and Marie Live at the Flamingo
(http://www.flamingolasvegas.com/shows/donny-and-marie.html?social=social9668474#.Ue6x0I3VDK9 )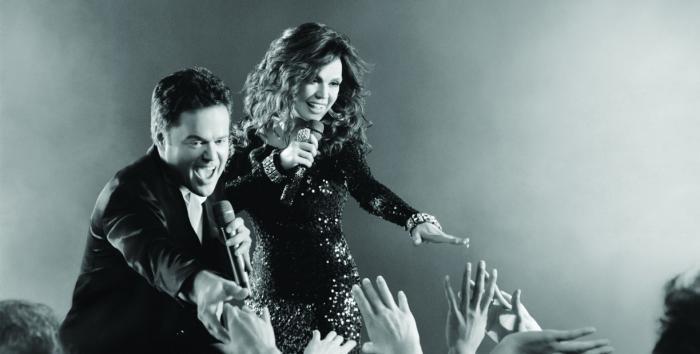 It's hard to believe, but singing and dancing siblings Donny and Marie Osmond have been entertaining audiences for more than five decades now, so they must be the best of the best. This 90-minute show features everything they do well, including some of their numerous hits like "Paper Roses" and "I'm Leavin' It All Up to You."
Tickets start at $104.50 before fees and taxes, and showtimes run at 7:30 pm Tuesday – Saturday; dark on Sundays and Mondays. Purchase online at flamingolasvegas.com, or call the Flamingo Showroom box office at 855-234-7469 or 702-777-2782.  Needless to say, given the show times and Donny and Marie's own background, this is a family-friendly, kid-friendly show.
Penn and Teller at the Rio
(http://www.vegas.com/shows/magic/penn-and-teller-las-vegas/ )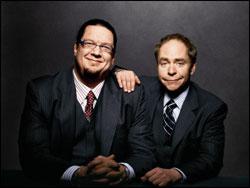 For those seeking an edgier, more adult-oriented show, Penn and Teller combine snark and illusion in a successful formula that's kept them headlining for years now. Co-mingling comedy with magic with good ol' showmanship (their website boasts that every audience member gets to meet the duo after each show), you'll have to check them out yourself to find out why this whacky twosome are known as "The Bad Boys of Magic."
Show ticket prices start at about $57, but some show specials have them at about half that price. Tickets are available by phone at 702-777-7776, or online at pennandteller.com. The show plays nightly at 9 pm, but is dark Thursdays and Fridays.
Love at the Mirage
(http://www.vegas.com/shows/cirque-du-soleil/love-las-vegas/ )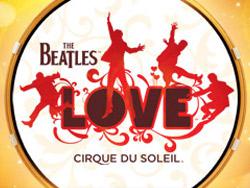 For those from the Baby Boomer generation, no music group will ever surpass the Beatles and how they marked an entire generation. Now Cirque du Soleil does their psychedelic take on the best of the Beatles' classic hits, including a few pit stops to remind us of the world events of the 1960s. They say the original Abbey Road master tapes were used to create the award-winning soundtrack for this epic production. It's all performed in the LOVE Theater at the Mirage, built especially to house this show.
This isn't the cheapest show in town, that's for sure; like most of the Cirque shows, seats are on the pricey side. Tickets start at $79 and go all the way up to $180, and that's before taxes and fees are tacked on.  Book tickets on the website at mirage.com, or by phone at 702-792-7777 or 1-800-963-9634. Show times are 7pm and 9:30 pm; LOVE is dark Tuesdays and Wednesdays. No children under 5 are allowed, and anyone 18 and under must be accompanied by an adult. They do warn that strobe lights and fog machines may affect some theatergoers, so stand forewarned.
Terry Fator at the Mirage
(http://www.mirage.com/entertainment/terry-fator.aspx )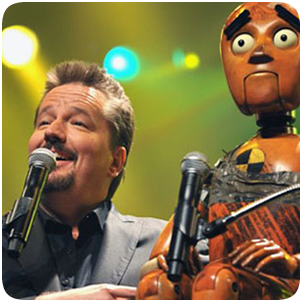 The very first winner of "America's Got Talent" apparently really does; his headlining show at the Mirage (which built him his very own theater) combines singing, comedy and a myriad of dazzling and spot-on celebrity impressions – of everyone from Garth Brooks to Lady Gaga- all aided by a variety of whacky ventriloquist "friends". Fator is backed by a live band, and has been voted Best Show and Best Ventriloquist numerous times in the local Las Vegas press.
In the Terry Fator Theater; children under five are not permitted. Show times are Monday – Thursday, at 7:30 pm, and dinner/show packages are available online at mirage.com. Tickets range from $60 – $150, plus fees and taxes; you can also purchase them by calling the theater box at 702-792-7777 or 1-800-963-9634.
Blue Man Group at the Monte Carlo
(http://www.vegas.com/shows/production/blue-man-group-las-vegas/ )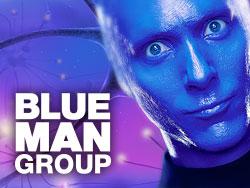 This out-of-the-box show combines music, art and science with pure entertainment and fun for a unique Vegas show experience you will never forget! It's interactive too, so come ready to be part of this wild and whacky performance extravaganza.
It's at the Monte Carlo Theater, inside the casino of the same name, and plays seven days a week at 7 pm, with additional 9:30 pm shows; there are some interruptions to this schedule, so be sure to check your desired dates online or with the box office before you come to Vegas.
Tickets are pricey, ranging from $101 to $150, plus taxes; fees are included. As with most of these shows, packages that include upscale dinner first, as well as VIP packages that allow you to tour backstage after the show and meet the cast, are also available; just check online at blueman.com; or call 800 (BLUEMAN).
Michael Jackson – ONE by Cirque du Soleil at Mandalay Bay
(http://www.vegas.com/shows/cirque-du-soleil/michael-jackson-las-vegas/ )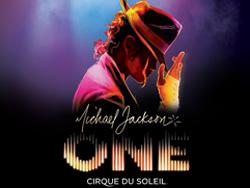 For the die-hard Michael Jackson fan, this will come as close as possible to bringing the man and the legend back to life. Throw in some of Cirque's world-famous acrobatics (including a cast of 63 dancers and aerialists) and stunning lighting and visual effects, and you have a show worth traveling to Vegas for. The Jackson family even sanctioned this production, so you can be pretty sure it represents his legacy, both creatively and in terms of his life story.
Performances run Wednesday through Saturday at 10 pm (with an additional 7 pm show on Wednesdays); theater is dark Thursdays and Fridays. Tickets start at about $120, so you'll have to be a devotee to justify the price. You can either call for tickets at 877-632-7400 or 800-745-3000, or book your tickets online at cirquedusoleil.com.
Jersey Boys at the Paris
(http://www.vegas.com/shows/musicals/jersey-boys-las-vegas/ )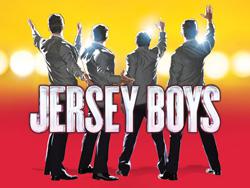 After a long run at Palazzo, this musical journey through the colorful lives and careers of 1960s pop icons Frankie Valli and the Four Seasons is now ensconced at the Paris in its intimate Le Theatre des Arts. This Tony award-winning show (for Best Musical) of course uses the group's real and enduring hits as part of its score; memorable tunes like "Big Girls Don't Cry" and "Can't Take My Eyes Off of You," among many others. Many people see this show over and over, and report it just gets better every time.
Tickets range from $60 to $150, and are available online at jerseyboysinfo.com (just click the Vegas show section) or by calling the box office at 866-574-3851. Note that no children under the age of 12 are allowed into this production, and they must bring photo ID with proof of age. Jersey Boys plays Tuesdays at 6:30 and 9:30 pm; Wednesdays – Fridays at 7 pm; Saturdays at 5 and 8:15 pm; and Sundays at 7 pm; the show is dark Mondays.
Vegas! the Show at Planet Hollywood
(http://www.vegas.com/shows/musicals/vegas-the-show/ )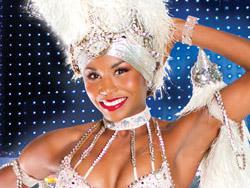 For those who want a classic, old-school va-va-voom showgirl-heavy Vegas production show, but still with a musical overtone, Vegas! The Show is for you.  With a full onstage orchestra, and enough feathered headdresses and bling to satisfy Liberace, this show celebrates everything that ever made Vegas, Vegas.
Relive – or experience for the first time – the greatness that was the Rat Pack, Sammy Davis, Jr., Tom Jones and many other iconic old school Vegas performers, whose most memorable moments are lovingly recreated for a new generation.
In the charming Saxe Theater inside Planet Hollywood, Vegas! The Show runs seven nights a week, with two shows a night, at 7 and 9 pm, every night except Sunday, which has only a 7 pm show. Tickets are available from the Saxe Theater box office at 702-260-7200 or 866-932-1818, or online at vegastheshow.com.