Vintage Blue Angel Statue Removed, Restoration Planned
It's not as well known as the "Welcome to Fabulous Las Vegas" sign, but it was created by the same person.
The iconic Blue Angel sign, designed by Betty Willis, has been taken down after six decades of keeping watch over the Blue Angel Motel.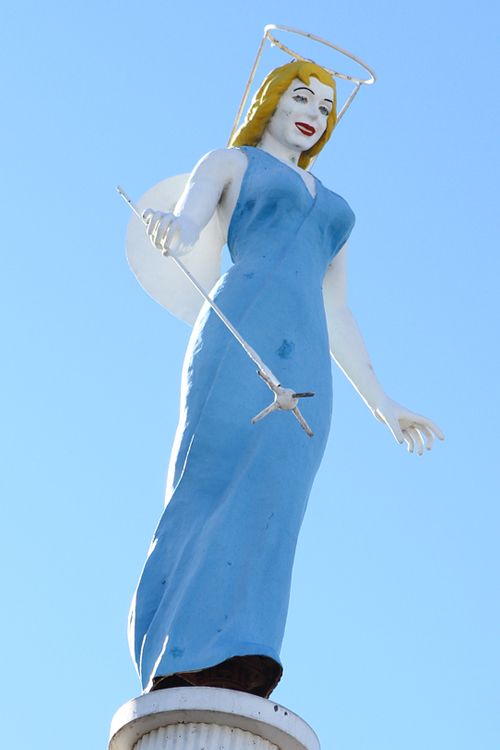 The Blue Angel Motel was demolished in 2015, but the popular Blue Angel statue endured.
We popped in as the Blue Angel sign was about to be sent to storage, on March 30, 2017.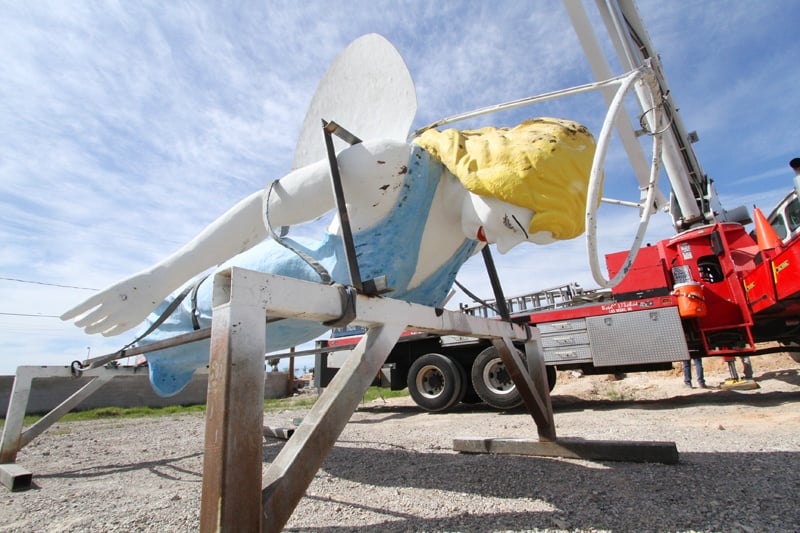 While no timeline has been given, it's expected the classic sign will be restored and put back in public view near its original location, near Fremont Street and Eastern Avenue in downtown Las Vegas.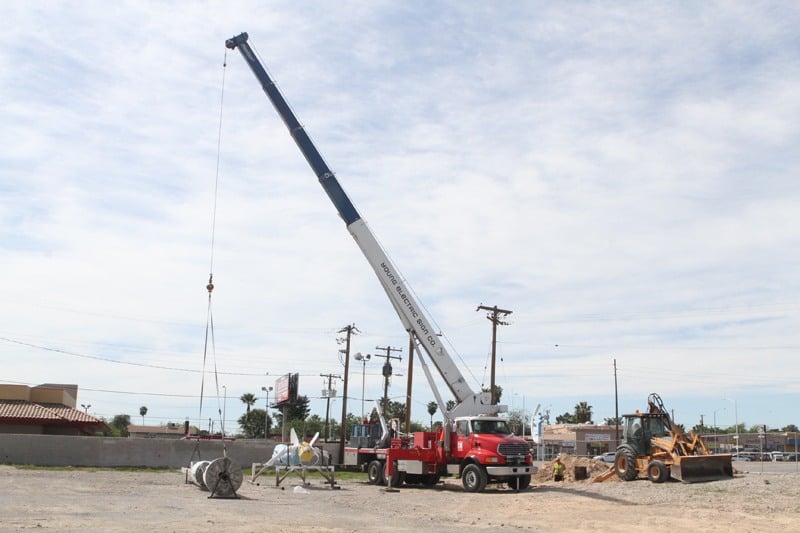 The Blue Angel statue is 16 feet tall and has taken a beating over the years.
We got a close look at the statue, and it seems her insides were a frequent nesting spot for birds.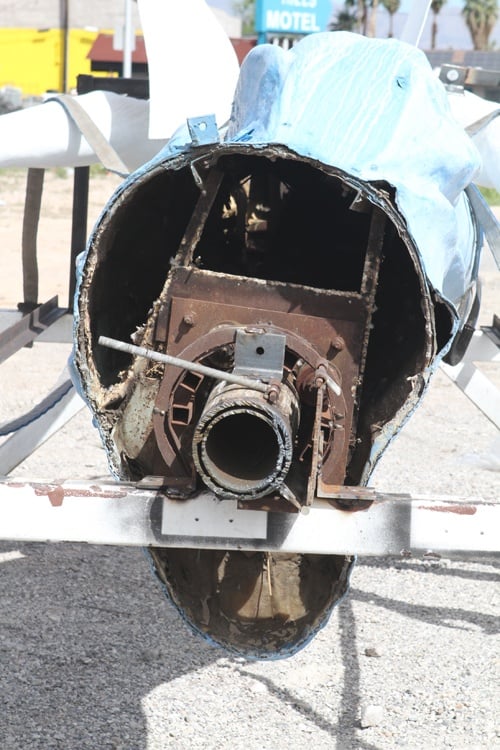 While large and heavy, the Blue Angel was fairly dexterous. The statue swiveled depending upon the direction of the wind.
We feared the owners of the Blue Angel might just be giving lip service to the statue's renovation and return, but it seems the restoration will be paid for by the city's Centennial Commission, whatever that might actually be. She's in good hands.
We're optimistic about seeing the Blue Angel again. But in the meantime, we weren't going to pass up the opportunity to improve our luck.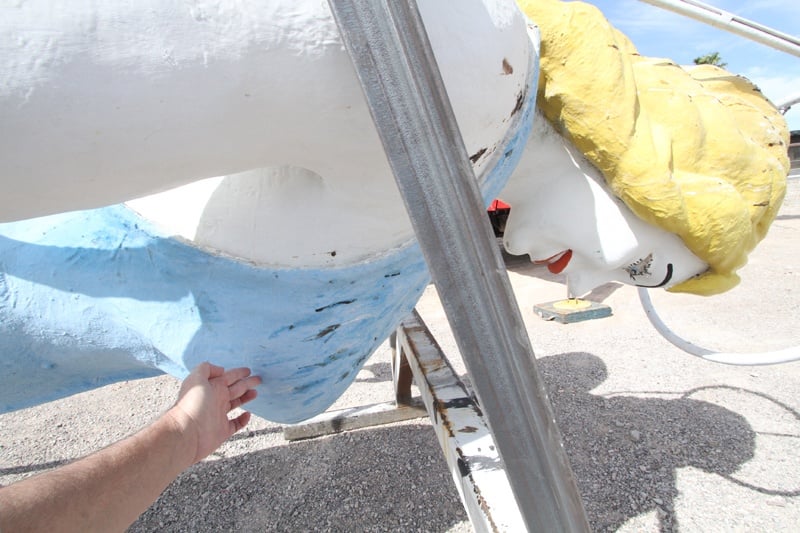 Hey, it works at Cleopatra's barge!
Oh, all right. Turnabout is fair play.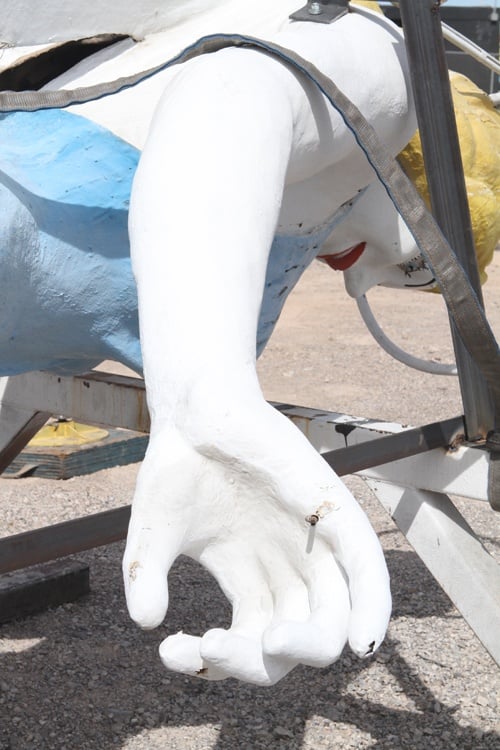 Two of our very favorite Las Vegas things are the new and the classic.
While the Blue Angel doesn't have any neon, we're still a big fan. Because of her history. Because of her pedigree. And because, as an inanimate object, she can't file a restraining order against us. Probably.