Riviera's Casino Just Got a New Sunroof
Our obsession with the dismantling of the Riviera casino continues as the Las Vegas relic counts down its final days.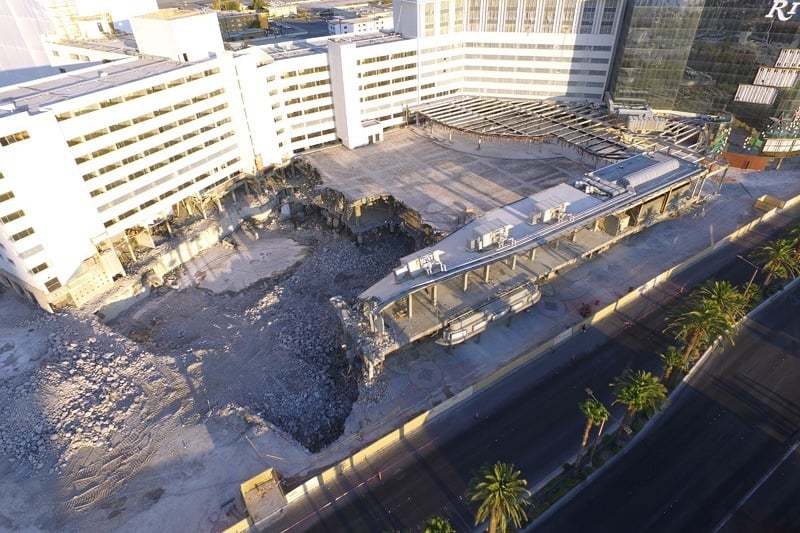 Demolition crews have recently begun work on the Riviera's casino, following the implosion of a hotel tower (another will be imploded in August) and the flattening of a number of low-rise structures at the site.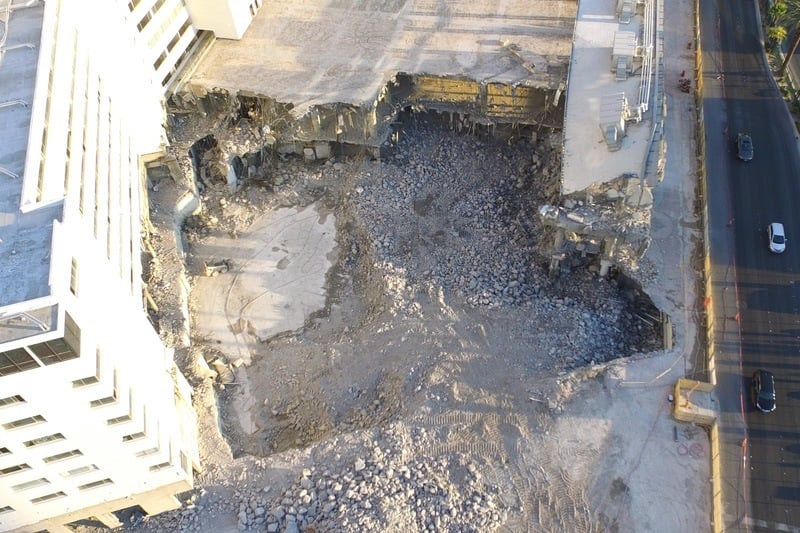 Here's a fly-over of the Riv's casino, providing a rare look at the disintegration of a Las Vegas icon.
The Riviera is being demolished to make way for an expansion of the Las Vegas Convention Center, or a stadium, depending upon the whims of some powerful players in Sin City.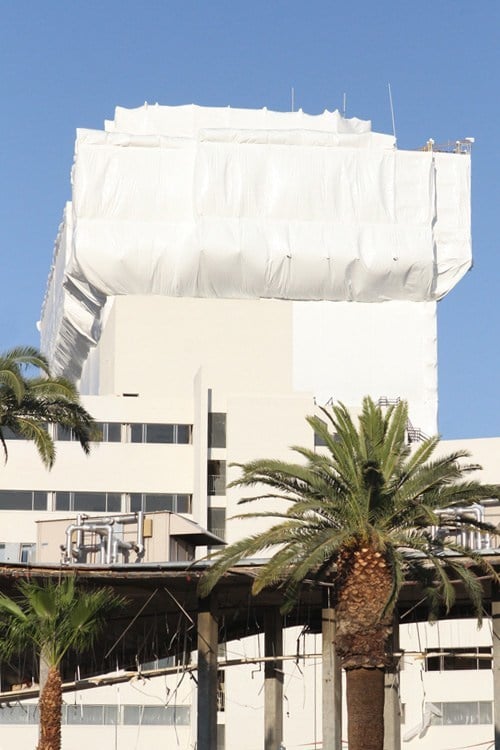 The moment of truth is near, as crews approach the most recognizable part of the Riviera's facade.
The neon-filled facade is hollow inside, but its demolition is expected to take some time as all the mirrors on its exterior must be removed before the section comes down.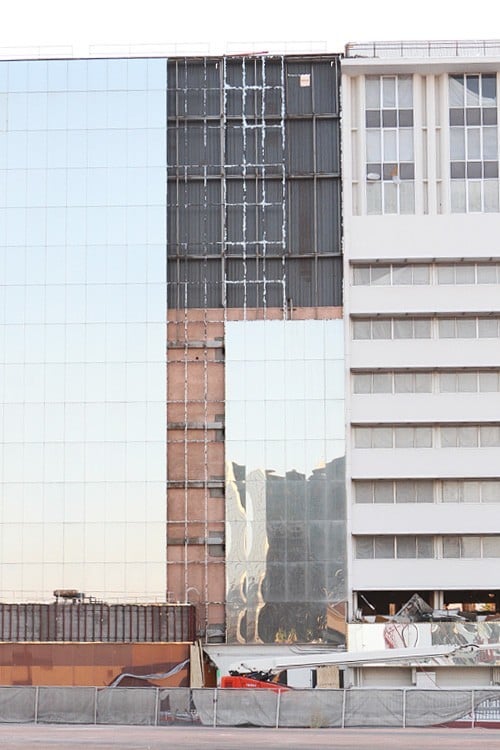 The Riviera has a long and colorful history, and is greatly beloved by legions of Las Vegas visitors who rarely, if ever, went to the place.
Still, the Riv is a symbol of a time in Vegas when the mob ran the joint and some of the biggest entertainers in the world rubbed elbows with ordinary schmoes.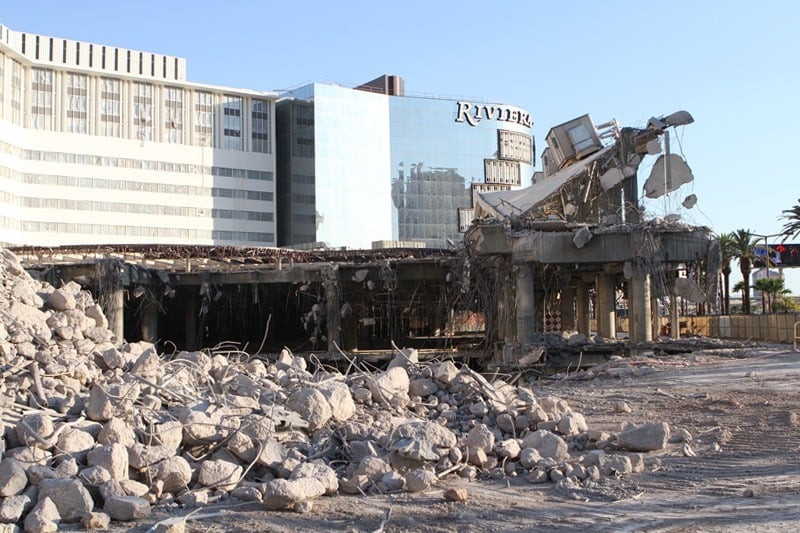 If you've always wanted a selfie with the Riviera, time's running out. Not only that, you should probably re-examine your priorities in life. It's a casino, not a Beyonce.
Riviera Demolition Update: June 24, 2016