Libertine Social Opens at Mandalay Bay
Libertine Social, a new bar and restaurant, has been unveiled at Mandalay Bay.
Yes, we got some photos. We know how you are.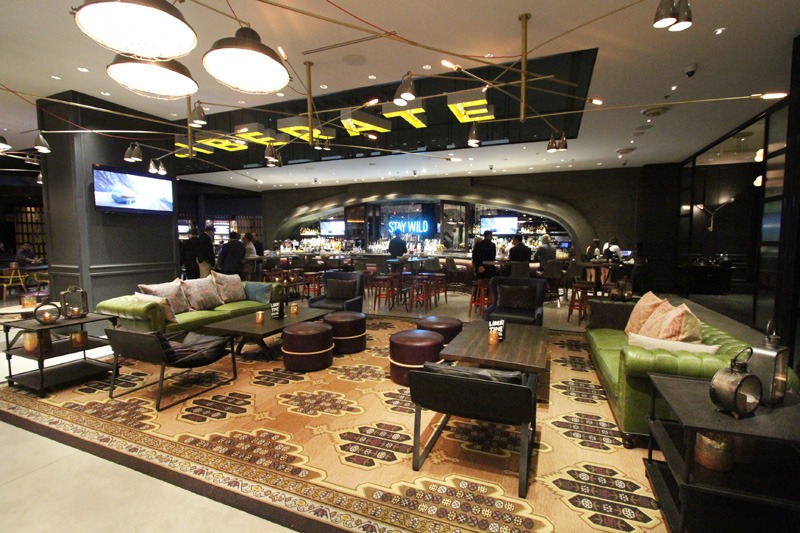 A "libertine" is someone devoid of moral or sexual restraints. So, yeah, a pretty good fit for Sin City. Note: In Vegas, restraints cost extra!
All the news releases and articles we read about Libertine Social repeatedly mention the name of "James Beard Award-winning chef Shawn McClain," as if that should mean something to laypersons like us. We're going to assume if someone gets an award for their beard, they're probably good at other things as well.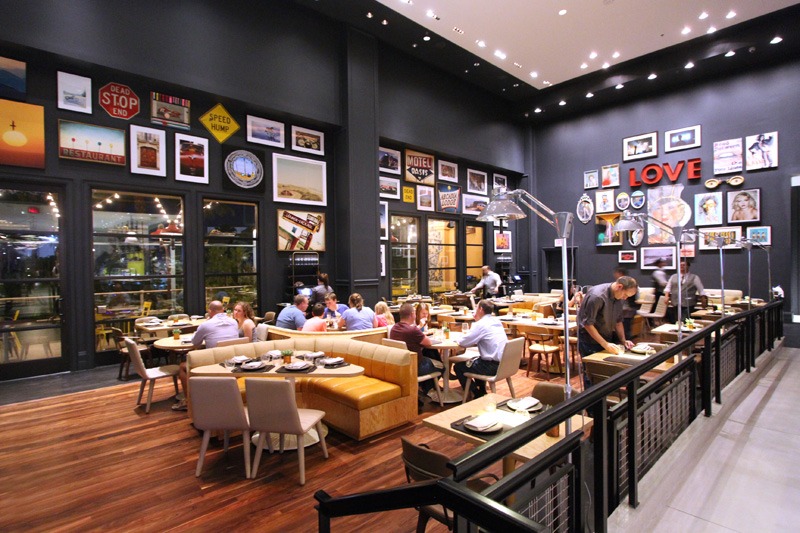 While we don't know their name, whoever did the interior design of Libertine Social clearly knew what they were doing.
The restaurant has two bars, a Main Bar (below) and "more intimate" (translation: smaller) Arcade Bar.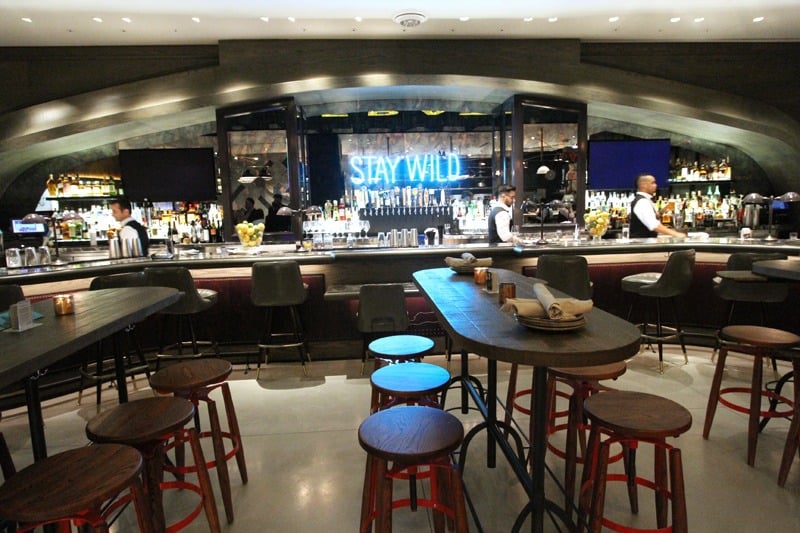 The restaurant's Main Bar "features a diverse set of ways to imbibe that celebrate the spirit of partying in Las Vegas with a world-renowned mixologist at the reins." Psst. There aren't any world-renowned mixologists, but it's adorable how people in public relations think there are.
Libertine Social's now world-famous (he's appeared in this blog) mixologist Tony Abou-Ganim has created a cocktail menu with "Elevated Shots" (specialty shots with liquors like vanilla bean-infused plantation rum), "Swizzles" (icy Caribbean cocktails stirred with swizzle sticks made from the Quararibea turbinata tree), "Draft Cocktails" (handmade cocktails made "with the efficiency and speed of a draft system"), "Barrel-Aged Cocktails" and "Bottled Cocktails."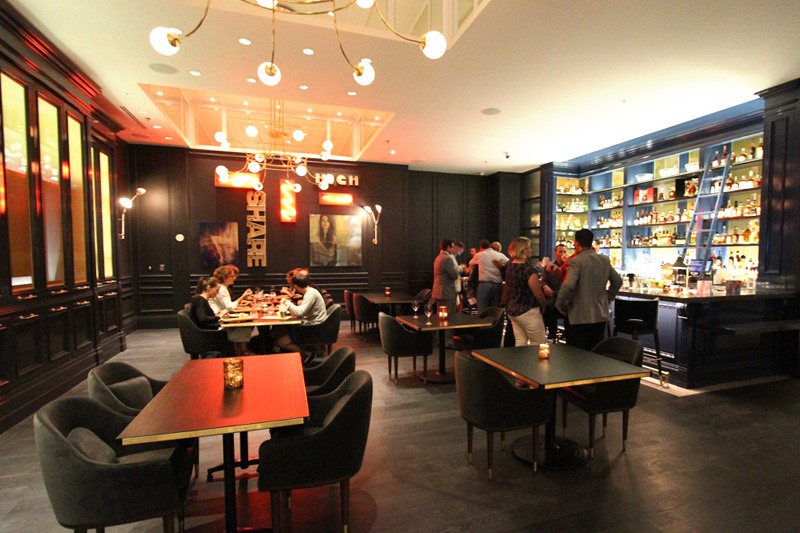 Apparently, ice is a big deal at both of Libertine Social's bars, "with diamonds, cubes, pellets and spheres perfected for each drink." When ice pellets catch on in Las Vegas, you'll know where they got their start.
On the food side of things, the menu aspires to "encompass the social spirit of a house party," with gourmet toasts and dips, "indulgent flatbreads," sausage boards and other options "encouraging guests to share and socialize."
First, we were once expelled from college for showing someone our sausage board.
Second, if we ever have a band, we're going to call it the Indulgent Flatbreads.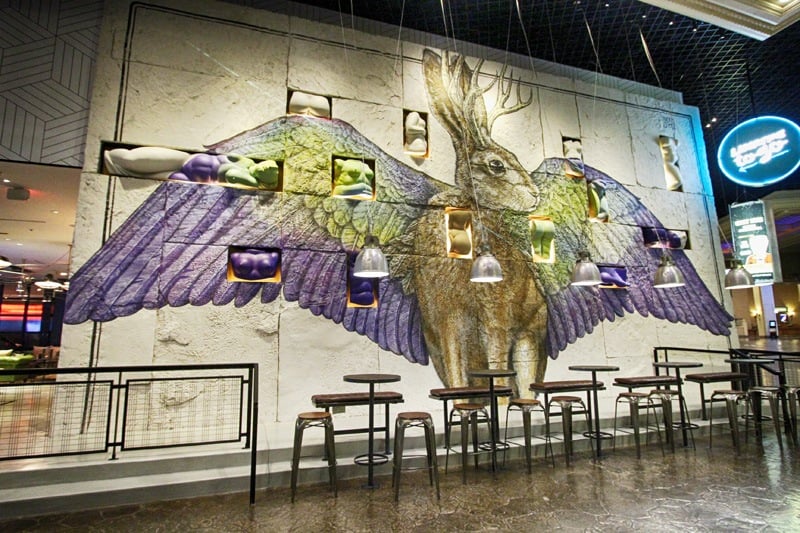 While we didn't get a chance to try the food or drink, we'll definitely be back to Libertine Social.
We might tease them a bit, but the space is unpretentious and welcoming, and is clearly intended to encourage hanging out and mingling. You know, being social. All the kids are doing it. (Libertine Social has, thankfully, spared us the table shuffleboard and cornhole. You'll live, Millennials!)
Libertine Social at Mandalay Bay is open Monday through Sunday, 5:00 p.m. to 11:00 p.m. If you check it out, we'd love to hear what you think.
Libertine Social at Mandalay Bay