Caesars Entertainment Resorts to Charge for Parking, Surprising No One
It was just a matter of time, and now it's official. Caesars Entertainment will soon begin charging for parking at eight of its nine Las Vegas resorts.
The news from Caesars Entertainment follows on the heels of the other major casino company in Las Vegas, MGM Resorts, launching its paid parking program earlier in 2016. The world didn't end then, so no sense freaking out now. Probably.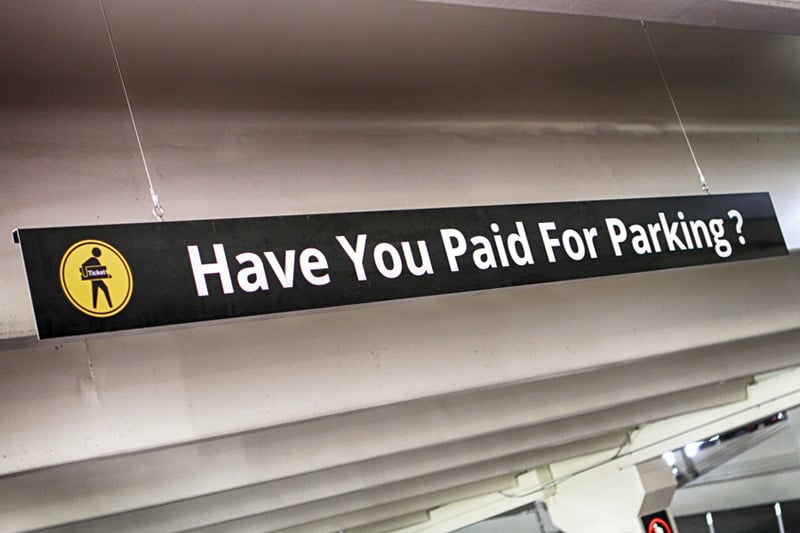 Caesars Entertainment's parking policy will be implemented in phases.
On Dec. 19, 2016, paid valet services will kick in. Valet fees will run $13 (up to four hours) and $18 (four to 24 hours) at Bally's, Caesars, Cromwell, Paris and Planet Hollywood. Lower fees of $8 (up to four hours) and $13 (four to 24 hours) will apply at Flamingo, Harrah's and Linq.
Paid self-parking will be rolled out at Caesars Entertainment resorts across Las Vegas in early 2017. Caesars Entertainment hasn't provided information about the cost of self-parking, but there's no reason to think it wouldn't mirror the cost of paid parking at MGM Resorts, or about $10 day.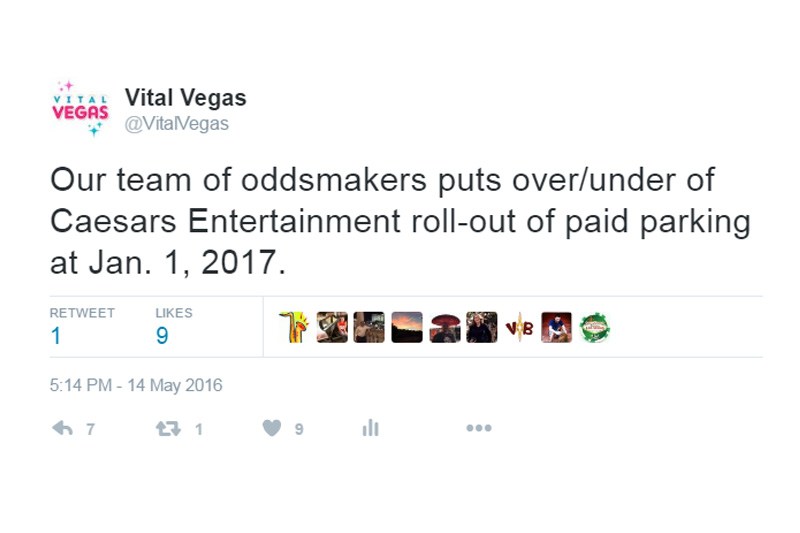 Parking at the off-Strip Rio will remain free, at least for now. Which would be good news except for the fact you have to visit the Rio to take advantage of the free parking. Zing!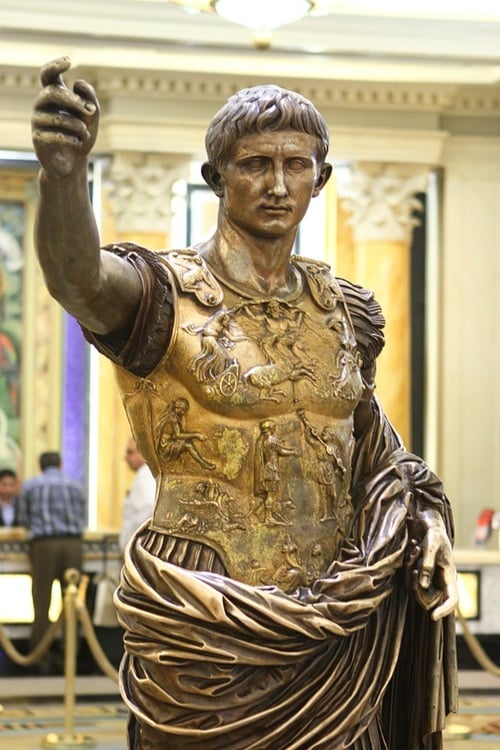 As is true of the MGM Resorts paid parking program, Nevada residents will self-park free at Caesars Entertainment resorts in Las Vegas. (There are other ways to get around paying for parking at MGM Resorts, by the way.)
Rumors persist that paid parking has caused retail shops and shows at MGM Resorts hotels to take a financial hit, so it's possible the free parking for locals will continue beyond 2016, superseding what was originally announced.
Select fancy-schmancy members of the Total Rewards loyalty club (Platinum, Diamond and Seven Stars tier levels) will self-park and valet free at Caesars Entertainment hotels.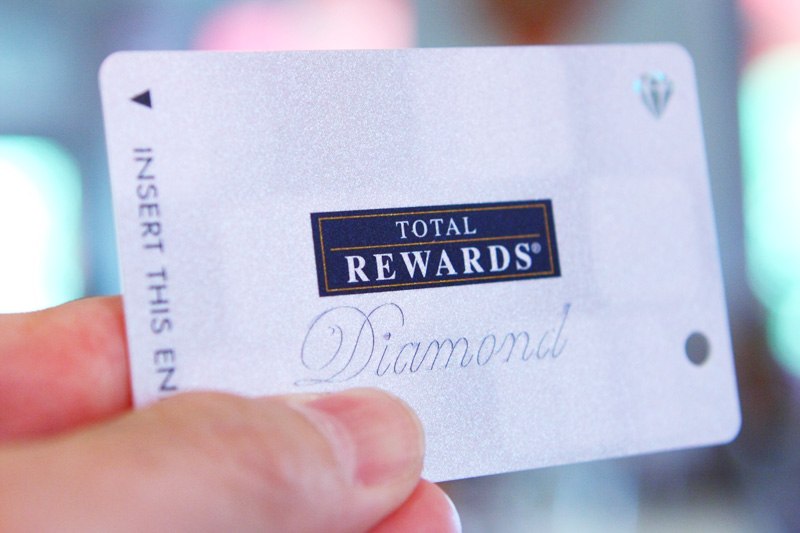 In true Vegas fashion, Caesars Entertainment officials have provided an abundance of the requisite bullshittery surrounding the company's decision to implement paid parking.
"Blah blah spaces have become increasingly scarce blah blah improved parking experience blah blah," one official pretty much said.
Translation: "MGM Resorts broke the seal, so we're not going to leave tens of millions of dollars on the table! We could really, really use the cash."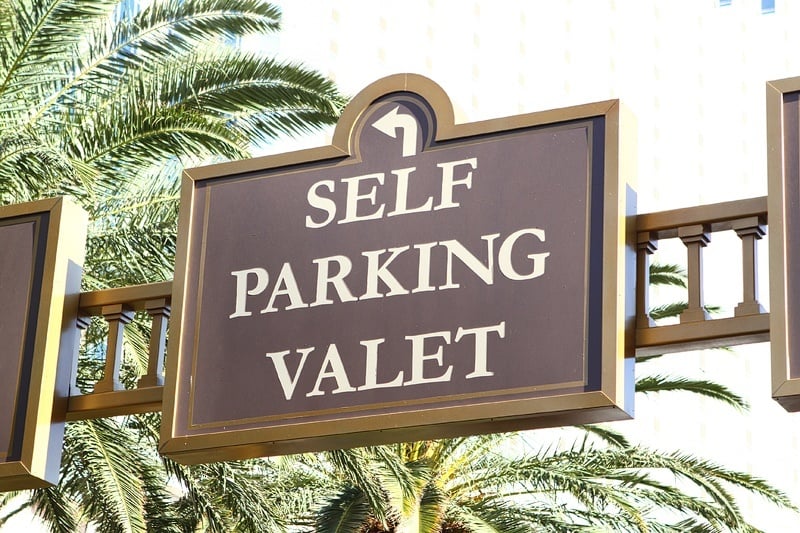 You know what would improve our parking experience? Pressure washing the crud off the self-parking garages at Linq and Flamingo that haven't been cleaned since the Truman administration.
While the news about paid parking at Caesars Entertainment resorts doesn't come as a surprise, it's disappointing nonetheless. Las Vegas casinos have a long history of providing free parking, although even freebies at casinos have never really been "free," per se. Free perks, or "comps," were always provided with the understanding gambling would pay for them indirectly, but that paradigm has shifted in recent years. That's why more Las Vegas shows are closing and casinos are implementing automated monitoring systems for comped drinks.
As mentioned, MGM Resorts has already taken the brunt of the backlash related to paid parking, so Caesars Entertainment is unlikely to get much resistance from visitors who have resigned themselves to parking fees much as they have hotel resort fees.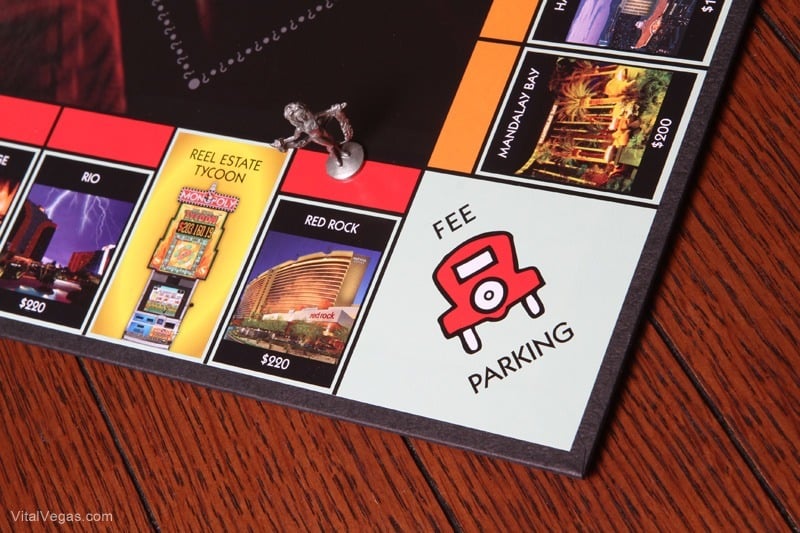 There are still a number of Las Vegas resorts on The Strip where parking is free, including Cosmopolitan, Venetian and Palazzo, Tropicana, Treasure Island, Circus Circus (despite it being in the MGM Resorts family) SLS and Stratosphere. Oh, and Casino Royale, the little casino we're betting will be the last to cave to the paid parking tsunami.
It's worth noting Wynn and Encore were previously on our list of Vegas resorts with free parking, but no more. Valet parking will no longer be free.
Ultimately, paying for parking is the norm in every other city in America, and so it shall be in Las Vegas. That doesn't mean we have to like it.
For details about the new parking fees, visit the official Caesars Entertainment Web site.