Bellagio Reveals Room Upgrade Designs and They're Sexy AF
Bellagio resort is renovating its rooms and guests will be able to check out the redesign as soon as April 2021.
No renovation cost was given by Bellagio, but we're pegging it at $100 million based upon comparable projects as well as our boundless capacity for winging it.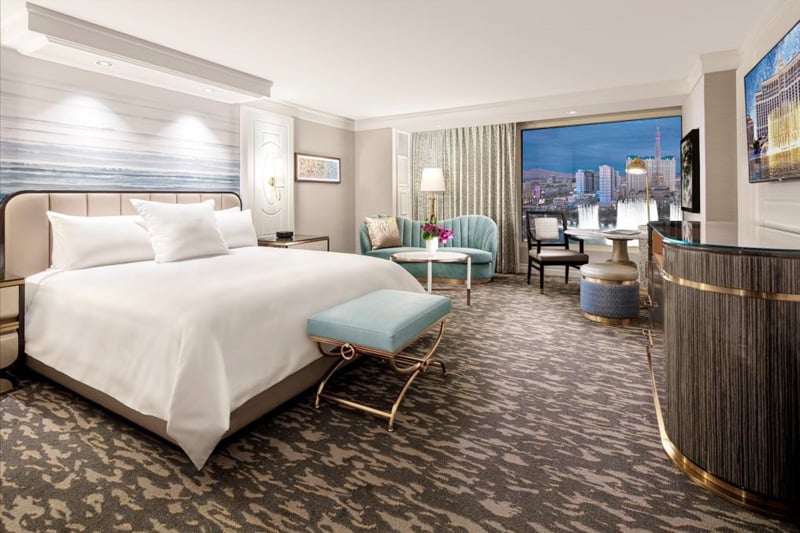 All 2,568 of Bellagio's guest rooms will feature designs that "take inspiration from the movement of water, the beauty of nature and the vibrant reflections of light seen at sunrise and set."
Basically, they're inspired by the resort's iconic dancing fountains.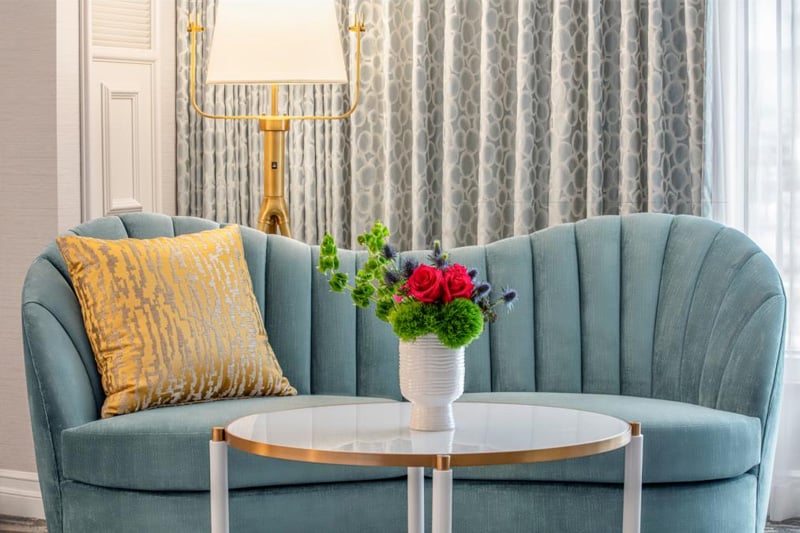 Here's more from the news release: "While the Premier King Room features a blue palette reflective of the sky just before sunrise, the Premier Two Queen Room is designed around yellow tones inspired by the sky at sunset. Both designs encompass strong, bold elements that are soothing and calming for guests either beginning or ending their day."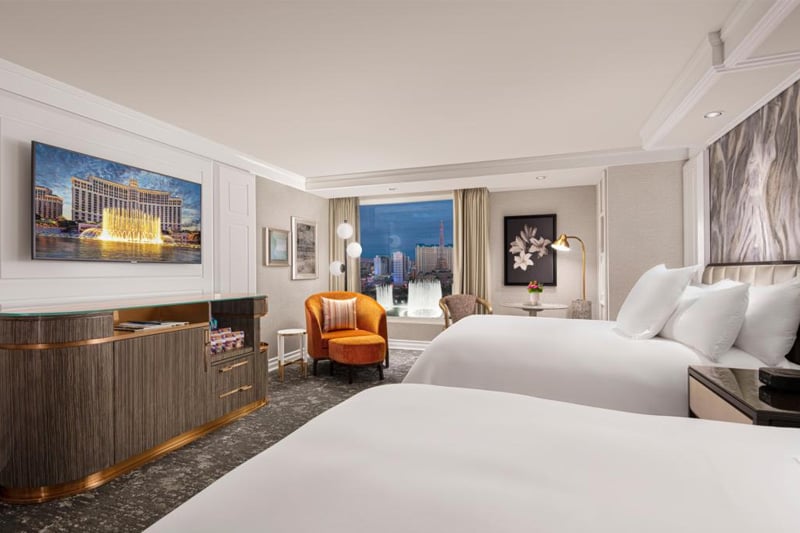 The rooms were designed by The Gettys Group in partnership with MGM Resorts International Design Group.
Let's be real, you don't care about who designed the rooms, you just want to know if you can have a threesome in the shower. Yes, you can, it's "over-sized." There are also dual sinks, you freak.
This is the point where we link to our story, 11 Things to Consider When Choosing a Las Vegas Hotel Room for the Best Sex. You're welcome.
Per the news release: "Taking the place of the traditional bathtub is an over-sized shower featuring an open doorless entry and breathtaking marble throughout." Yep, bathtubs are out.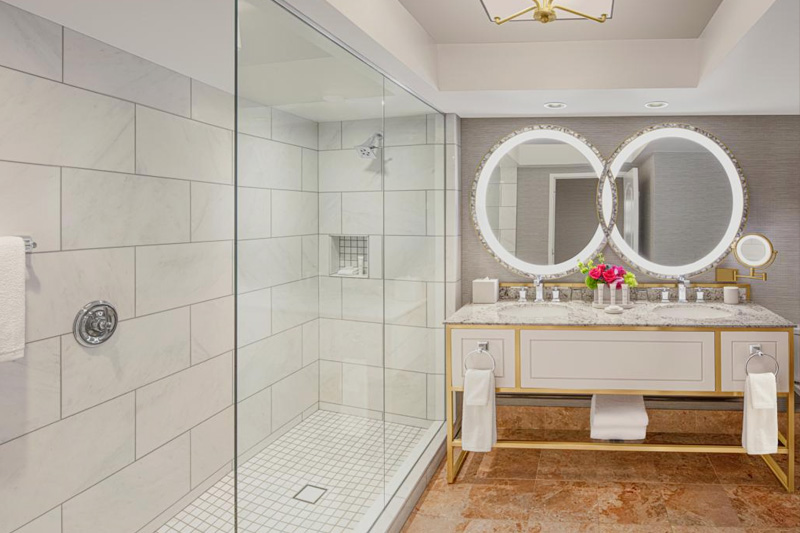 It's also worth nothing there is someone who genuinely thinks a marble exists that's so beautiful it can take your breath away.
In less awkward room design news, the new Bellagio rooms incorporate "bespoke elements," as everything fancy in Las Vegas must.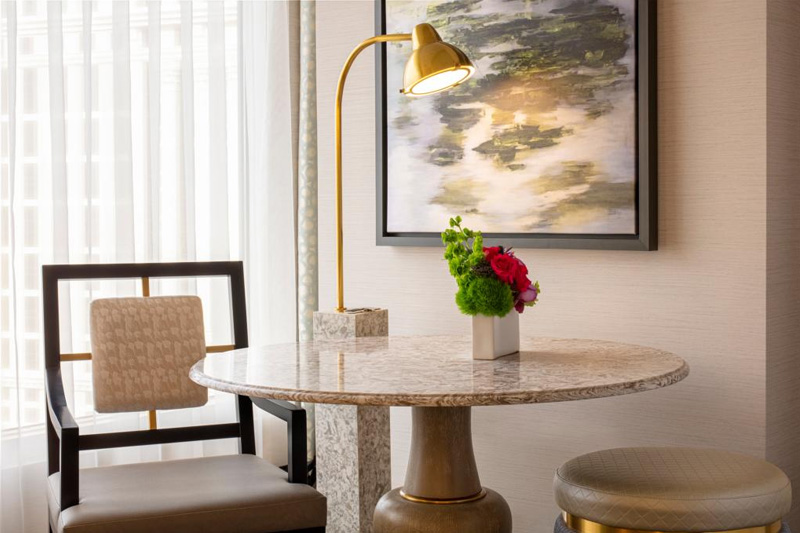 Please do not ask us what a "bespoke element" is. If the news release says it's a thing, it's a thing, so just go with it. Saying something is "custom-made" is so 2014.
We honestly wouldn't know a bespoke element if we tripped over one. Which raises an interesting question: If you injured yourself tripping over a bespoke element, would you be rushed to a hospital specializing in bespoke injuries? "Nurse! Bring me a bespoke rib spreader, stat!"
These are important questions, and not just because we needed more words to keep these room photos from slapping together.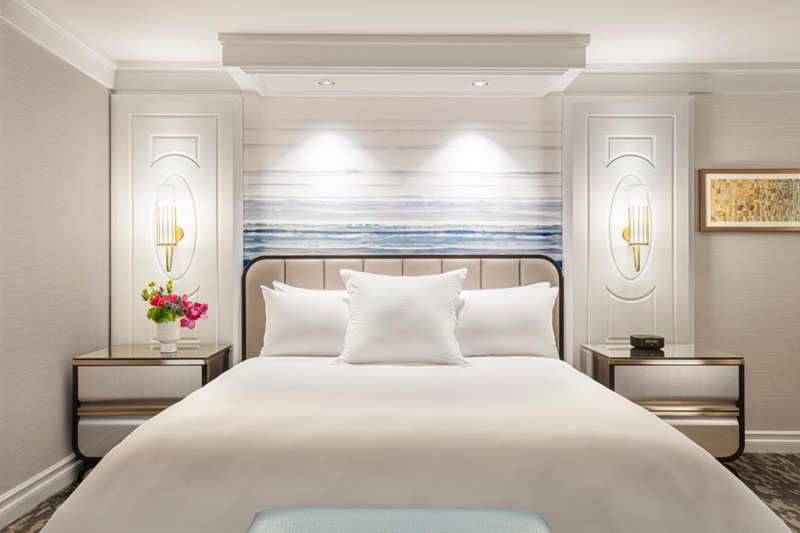 Anyway, the bottom line is the new Bellagio rooms look awesome.
Bellagio is owned by Blackstone Group and operated by MGM Resorts. It's clear these companies want to get a head start on the Las Vegas rebound, and competition is going to be fierce for what's expected to be a metric hell-ton of pent-up demand.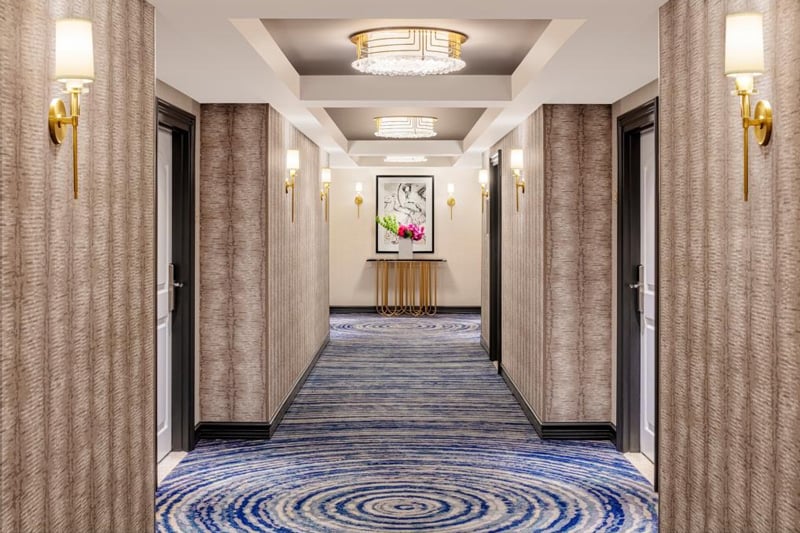 The President & COO of Bellagio, Ann Hoff, says as much, "As the world returns to travel in the months and years ahead, Bellagio will be ready with this gorgeous new room product, as well as health and safety protocols throughout the resort to ensure guests feel welcome, comfortable and safe."
As mentioned, some of the renovated rooms will be ready in April 2021, but renovations will continue through the summer.
The last renovation of rooms at Bellagio was completed in 2015 at a cost of $165 million.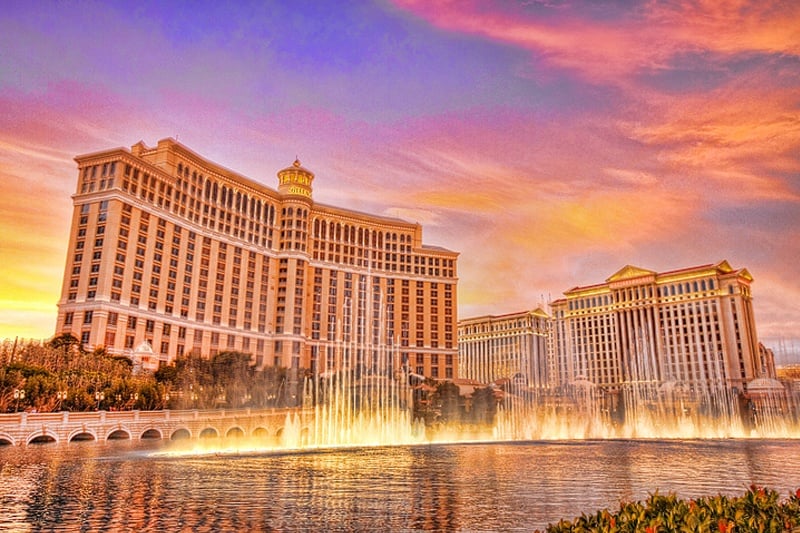 It's remarkable and reassuring casinos are making such substantial investments in their offerings following the brutal financial hit caused by the pandemic, but it's a much-needed glimmer of hope Las Vegas is healing.
Bellagio is one of the premier resort destinations in Las Vegas, and these glorious room upgrades will ensure it stays that way.