15 New Things in Downtown Las Vegas Since Your Last Visit
We may spend a wee bit too much time in downtown Las Vegas, partially because we work there (at Fremont Street Experience), but also because we like our Vegas cheap, lucky and occasionally semi-nude.
There is some benefit to our chronic infatuation with downtown, however, as we're uniquely qualified to share all that's new in Glitter Gulch. Which we're using generically to mean downtown, as the actual Glitter Gulch (the strip club) has closed. See? Things move fast downtown, so here's what's new since your last Vegas visit.
1. Turmeric Flavors of India
This new Indian restaurant is in an odd location, and completely worth finding. Turmeric Flavors of India sits across from the Downtown Container Park and serves up traditional flavors with a French presentation. A welcome addition to the downtown dining scene.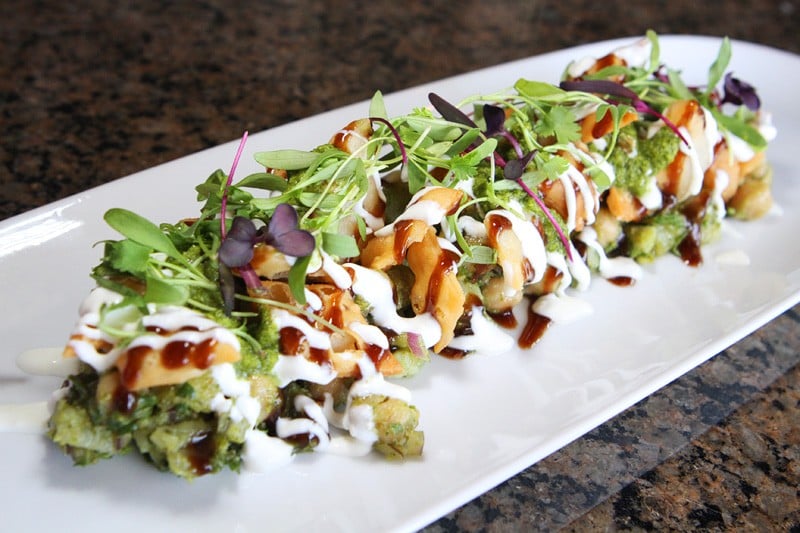 2. Evel Pie
This throwback restaurant has a charming, relaxed vibe and delicious, cheap pizza. At Evel Pie on Fremont East, you can get a beer and slice for $5 at lunch, play classic arcade games and check out tons of Evel Knievel memorabilia. If you're not sure where everything is on Fremont East, we've got this.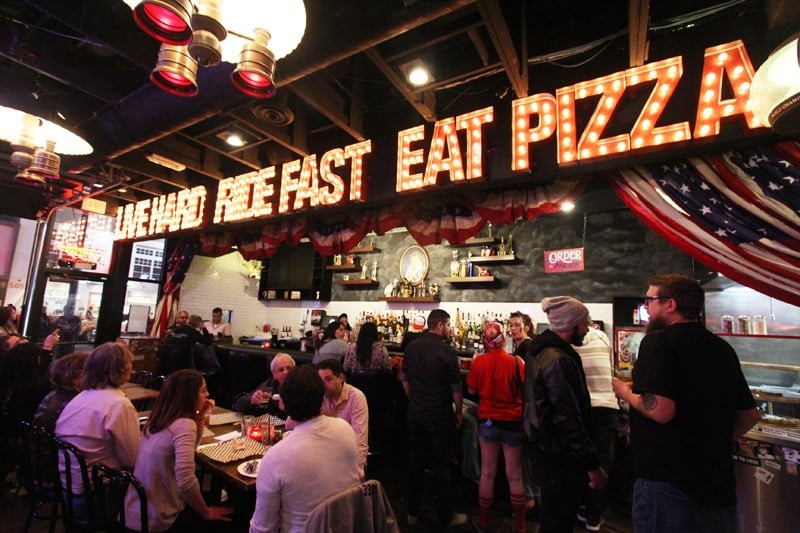 3. Freedom Beat at Downtown Grand
Out with Stewart + Ogden, in with Freedom Beat. It's a music venue during the evenings, with a solid menu, including deep friend Twinkies, in case you're craving them now that Mermaids has closed on Fremont Street.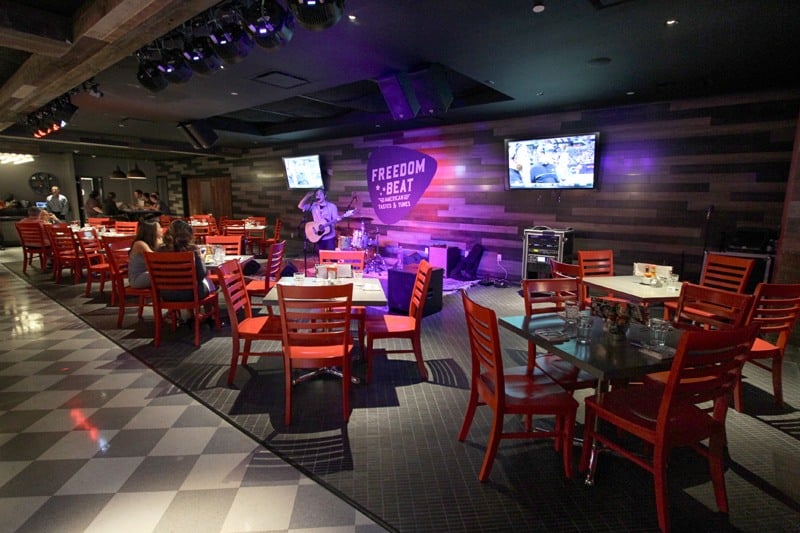 4. Wana Taco at Four Queens
Four Queens has rolled out a pop-up taco stand that suits the Fremont Street mojo (drunken revelry) to a tee. The tacos are quite satisfying, and the only downside is there are no beverages sold at Wana Taco. Thankfully, there's an outdoor bar nearby. It's Fremont Street, after all.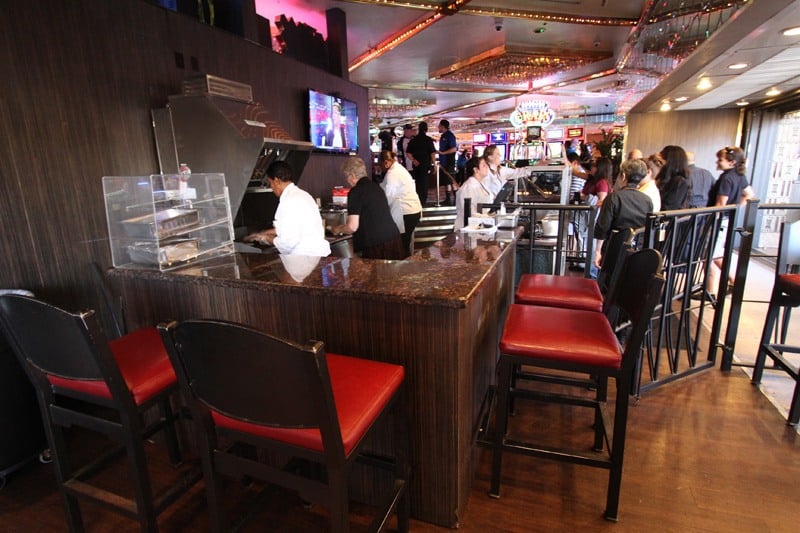 5. Redwood Steakhouse
This one isn't entirely new, but it sure looks that way. Redwood Steakhouse at the California recently underwent a major renovation. New look, new menu and there's an adjoining bar with a great happy hour.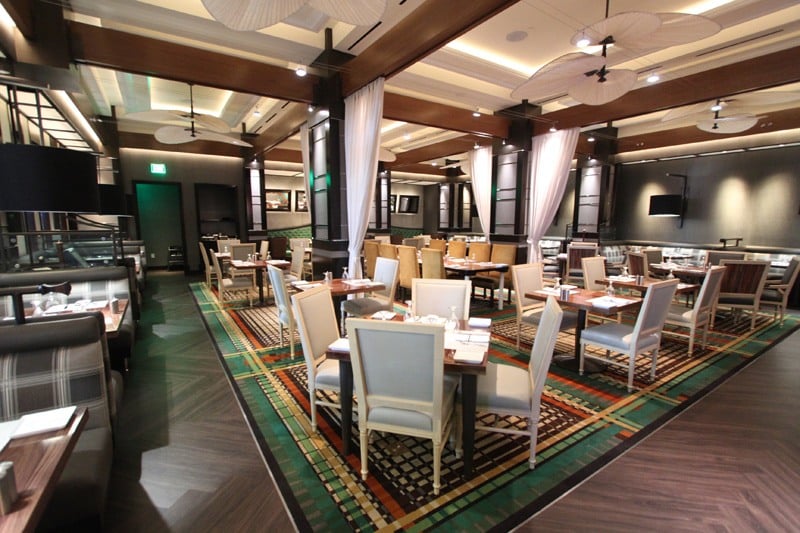 6. Holo Holo Bar
The Cal takes up three spots on this list of new downtown things, including the new Holo Holo bar. The Holo Holo bar takes the place of the hotel's San Francisco Pub, as The Cal continues to hone in on its key customer base, visitors from Hawaii. Holo Holo means "Let's go!" in Hawaiian slang. The drinks are cheap and the video poker is plentiful.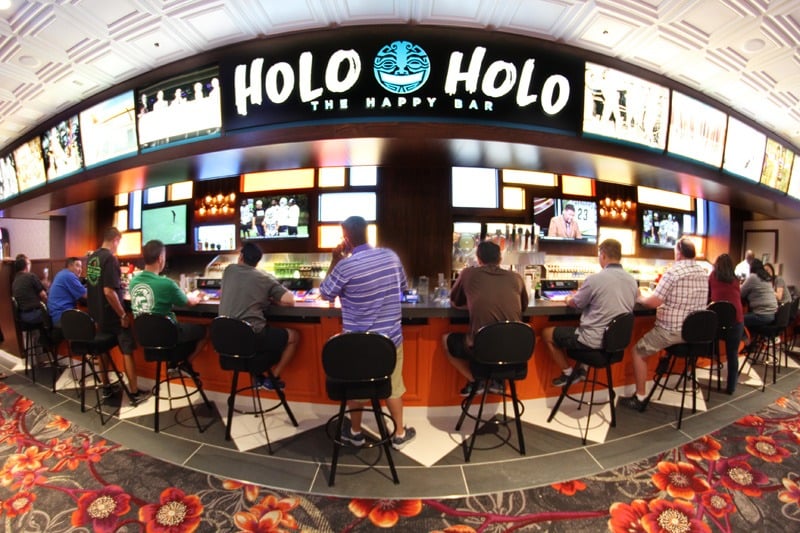 7. Cal's Sports Book and Lounge
The California went all out for its new sports book and lounge. The venue is just off the main casino floor (replacing the tired second floor sports book), and has ample seating and hooch.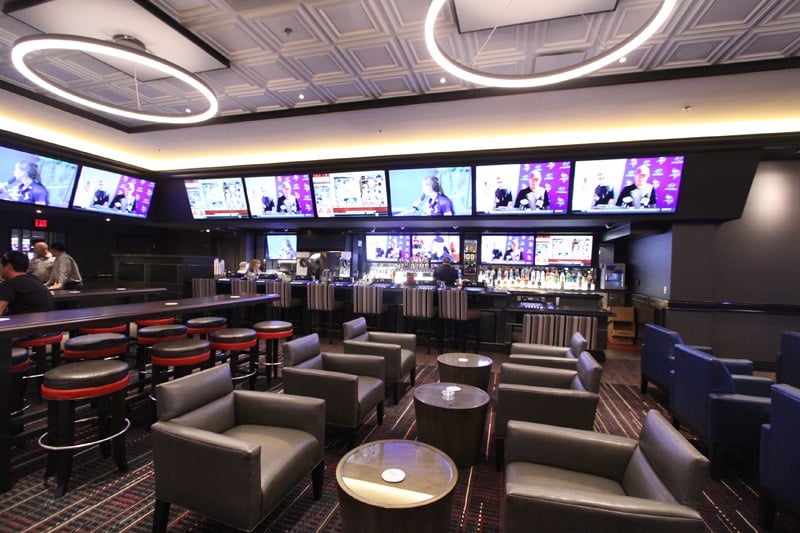 8. Fremont Arcade
This new diversion has breathed new life into Neonopolis, the much-maligned shopping center wherein Heart Attack Grill and Denny's reside. Fremont Arcade has a number of rare and custom pinball machines, and it's a great way to spend some time for a fraction of what it costs to gamble.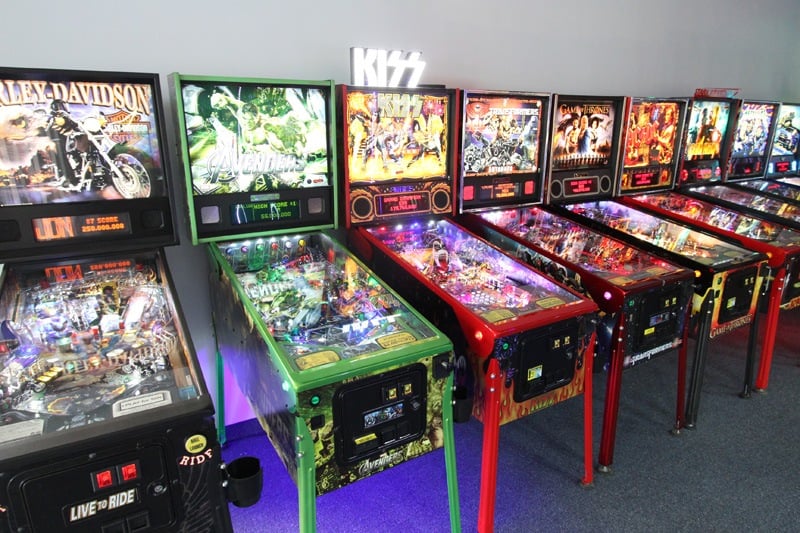 9. Neonopolis eSports Arena
We rolled our eyes when we heard an eSports Arena was opening at Neonopolis, but we stopped by during an event and it's sort of a thing. Hundreds of people showed up to watch competitive video game playing. We're still rolling our eyes, but that doesn't make it any less a thing.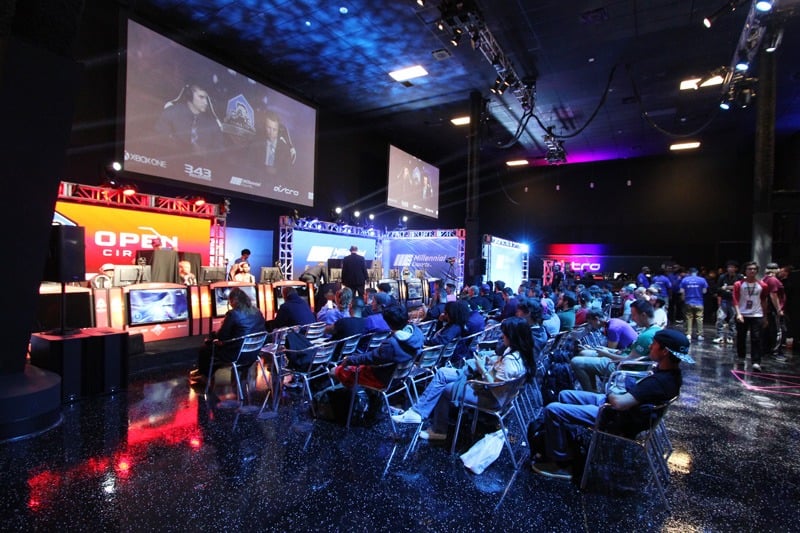 10. Binion's Charger Stations
Kudos to Binion's, not exactly known for being particularly innovative, for installing phone charging jacks at every single chair at every one of its casino table games. You can't have the phone on the table, but you can set it on your lap as you charge the device and play. There's another, less pleasant thing at Binion's, too, unfortunately. Binion's (along with its sister casino, Four Queens) has converted pretty much all its blackjack games to 6-to-5. A true shocker given its hallowed history as a place that catered to gamblers.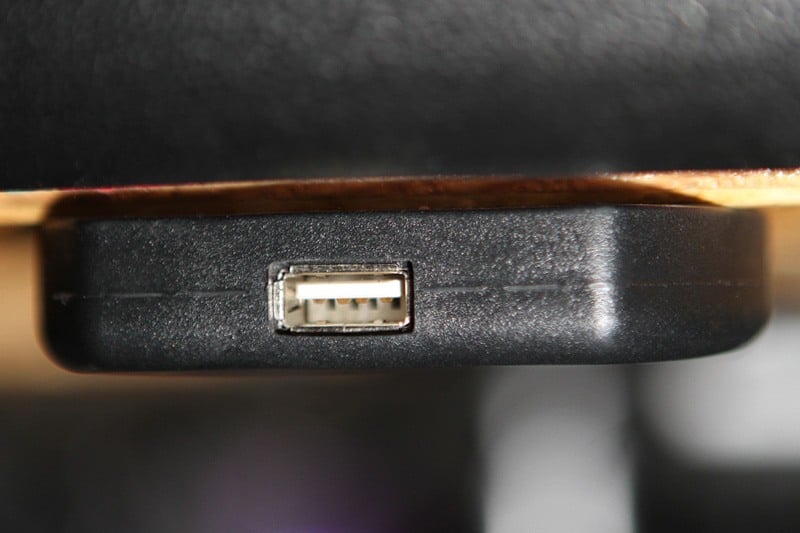 11. Hennessey's Pint Glass
For some time, Hennessey's Pub has boasted what's billed as the "World's Largest Pint Glass." When you visit again, however, that pint glass will look more like a mug. The pint is being rebranded to promote Not Your Father's Root Beer. Progress has been slow, but it's happening, and the structure will get a "handle" to complete the motif.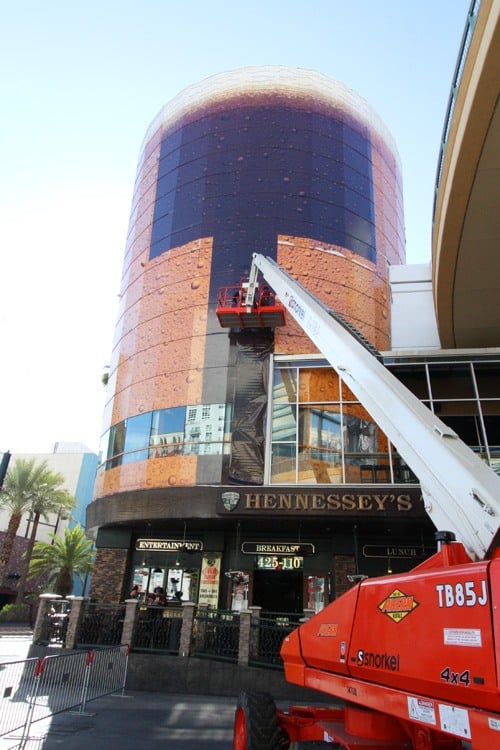 12. Red
Red is a bit of a head-scratcher, but it's new and it's open! Red took over the space formerly occupied by Insert Coins, and it's sort of a bar that aspires to be a nightclub, but without the pretense and $500 bottles of Gray Goose. Red had some trouble with its sign (it didn't pass inspection), so most folks don't even realize it's there. If you stop in, feel free to dance like nobody's watching, because from what we've seen, nobody is.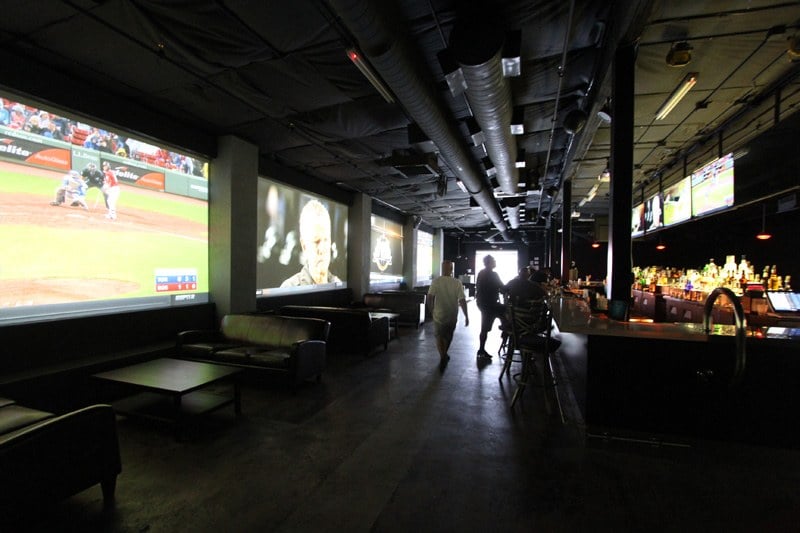 13. Coffee Stand at The D
We are not a coffee person, but apparently some people are really into it. The D recently opened a pop-up coffee stand that features Zingerman's coffee, whatever that might actually be. The stand opens at 6:00 a.m. and is rolled away by noon each day. It's located near the hotel's registration desk, and here's the full menu.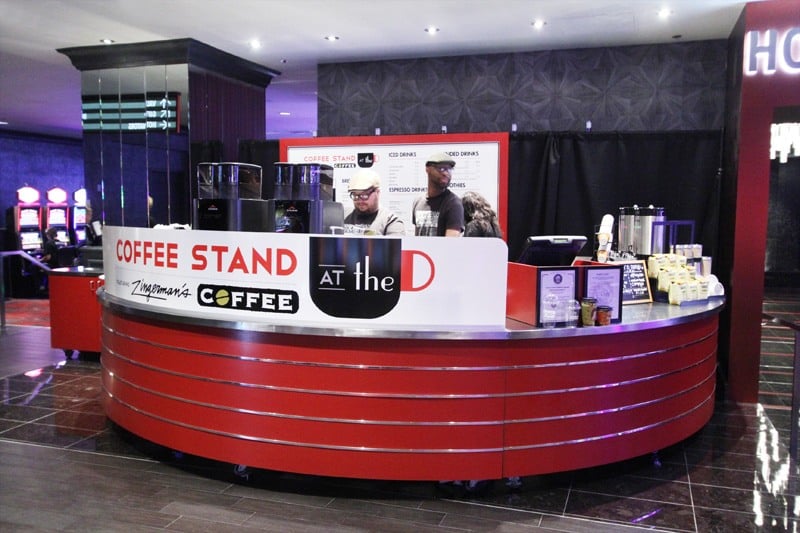 14. Big Rig Jig
This awesome art piece is a little like a human centipede but with trucks. Big Rig Jig is an eye-catching photo op, so if you're feeling bold (it's in a not-so-great area, but you'll be fine during daylight hours), seek it out and behold a wonder of WTF. If you're interested in more weird photo ops in Las Vegas, we've wrangled 25 of them.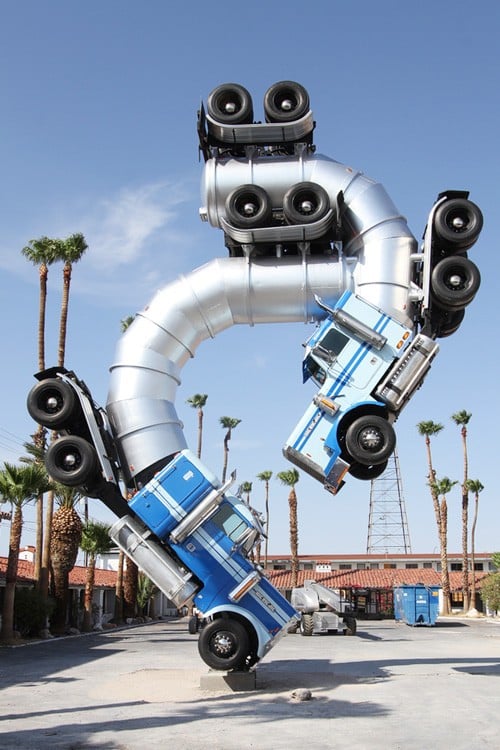 15. Eclipse Theaters
We're not sure who was clamoring for a luxury movie theater downtown, but Eclipse Theaters has opened, anyway. Movies are $18 (stop clutching your chest, it's embarrassing), but offers chef-catered meals, pre-assigned, reclining seats and hooch. If we're paying $18 for a movie ticket, there had better be procedures in place to deal with idiots talking or using their phones, or we'll be looking for a bail bondsman. Thankfully, the neighborhood is teeming with them.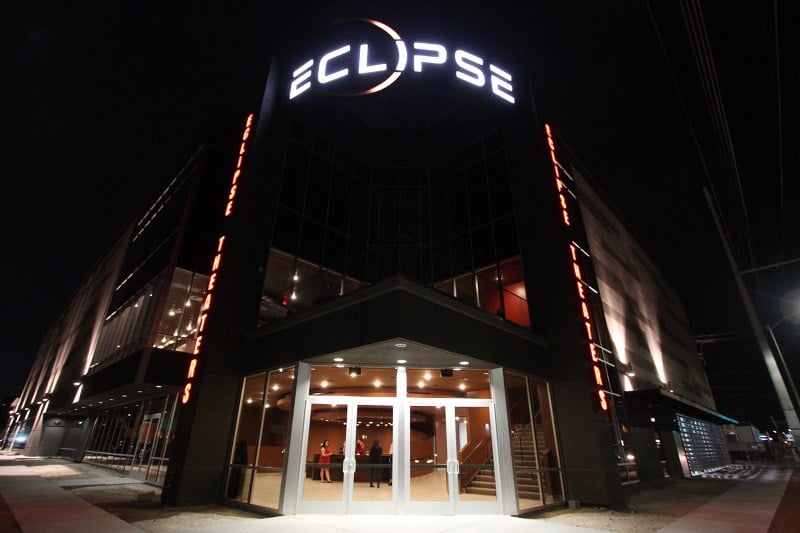 Oh, and here's another something new in downtown Las Vegas. The Harley-Davidson retail store has closed. That's not really the new part. The retail store has been emptied. Which still isn't the new we're talking about. What's new is that by the next time you visit downtown, it is likely to have a new White Castle. No, really. The White Castle on Fremont Street is expected to open in early 2017.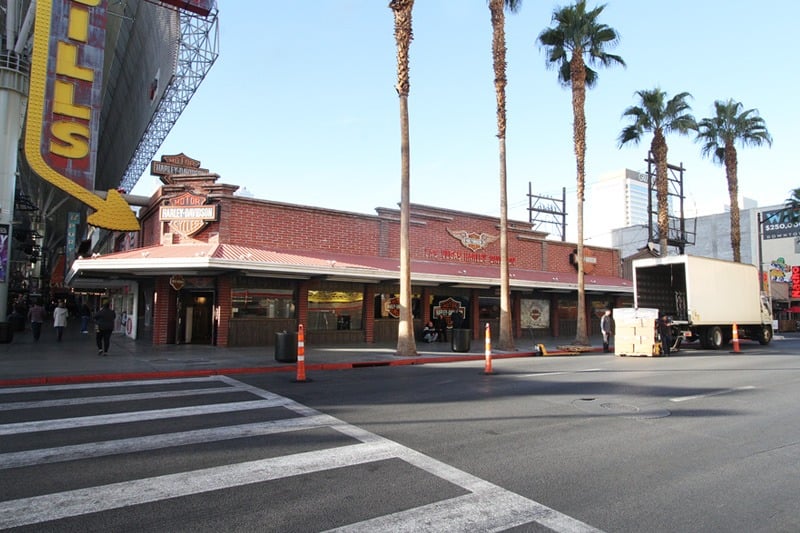 That just about covers it. Las Vegas is always racking its brain to come up with newer and bigger and differenter. Which is possibly not a word, but Las Vegas doesn't live by society's rules.
If you stumble upon new things downtown, or on The Strip for that matter, we'd love to hear about them. Especially if they're imbibable. Again, possibly not a word, but it certainly should be.