Legal sports betting in New York
---
Until January 2022, you could not legally place a sports wager in New York, with the exception of upstate tribal casinos. But that all changed under the terms of a New York state gaming commission law signed in 2021, which produced legal sportsbooks in NY, made the gambling age 21 and ultimately resulted in nine sportsbooks now operating. The answer to the question "Is sports betting legal in New York?" is now very much "yes."
New York sports betting: How to be a smart bettor
---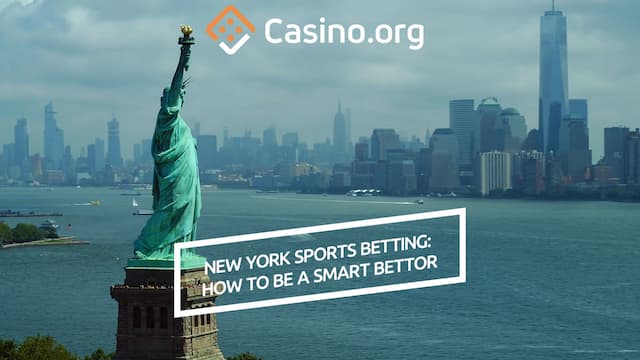 New York sports betting: How to be a smart bettor
Is sports betting legal in New York?
It sure is, although the old system of betting through bookies remains illegal (though the bookies are still operating because they will give credit to just about anybody).
---
The New York gaming commission set a minimum gambling age in New York of 21.
This allowed gambling on all professional sports and college sports, with the exception of New York-based college teams. That also includes traditional basketball schools St. John's, Manhattan, SUNY-Buffalo and Syracuse, and college football schools including Columbia (they have a decent Ivy League team), Syracuse and all the rest of the SUNY schools.
If you win while wagering, you have to pay income tax on your winnings.
If you live in the cities of New York or Yonkers that means a triple tax: You will need to pay federal, state and local income taxes, and the sportsbooks will likely withhold a portion of your winnings as a pre-payment of that tax before they send you a 1099 form in January. So it is important to keep track of your non-winning wagers, because those can be written off against your winnings.
Is online gambling legal in NY?
Not when it comes to casino games, because the NYS gaming commission wanted to jack up the value of the casino licenses that are being auctioned in late 2022.
What sportsbooks are legal in New York?
The nine operating are Caesars, DraftKings, Fan Duel, Bet MGM, PointsBet, WynnBet, Bet Rivers, Resorts World and BallyBet. The latter became the ninth in July 2022, several months after the others, in compliance with New York specifications, one of which is that a $25 million payment must be made to the tribal casino operators who traded their monopoly in exchange for those nine $25 million payments and a rule that the gambling companies' computer servers must be physically located on their properties.
What you can and can't bet on in New York
---
Whether it is Major League baseball, NBA basketball, tennis, NFL or NCAA football, darts, soccer, Formula 1 or MMA, you can bet on it legally in New York. The type of bets available include which team or individual competitor will win, which team will cover the spread, whether the over or the under will hit, and which player props will come in. For example, if you believe Julius Randle of the NBA New York Knicks will score 35 or more points or get a triple-double, just find that wager in the menu, select how much money you want to bet, make sure the funds are in your account, and then hit "Place Bet." It is that easy.
Pretty much every event out there is wager eligible, including overseas soccer leagues, World Cup soccer futures, and domestic league "football" from parts of the world where "soccer" is not part of the lexicon. Under rules established by the New York State Gaming Commission, you cannot wager on any sports involving New York-based college sports teams, and you cannot wager on any individual awards that is decided on by voters, such as the Heisman Trophy or the Cy Young Award or the Most Valuable Player in the NFL or the NBA.
This was part of the complicated New York sports gambling law that was enacted by former Gov. Andrew Cuomo against the recommendations of the two legislators who chair the NY state gaming commission, Joseph Addabbo and J. Gary Pretlow. Because New York's law has a 10-year lifespan, there are unlikely to be changes until 2032 unless gamblers clamor for them and the state legislature prioritizes them. For now, individual awards future bets must be made in neighboring states.
What you can bet on
Professional sport in the USA.

Professional sport overseas.

College sport not involving New York-based teams.

Any bets related directly to on-field outcomes.
What you can't bet on
College sports involving New York-based teams.

Anything that is decided by vote, i.e MVP awards.
More New York sports betting advice
Our top recommended New York sportsbooks

Deposit options include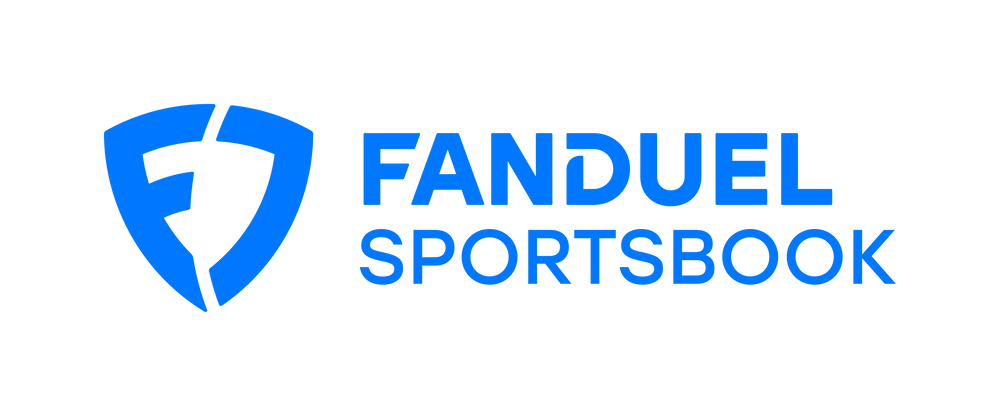 Deposit options include
New York legal sports betting in numbers
---
How online sports betting became legal in New York
---
---
When the Professional and Amateur Sports Protection Act (PASPA) was overturned by the U.S. Supreme Court in 2018, states around the United States were free to legalize sports gambling if they chose to do so. Previously, only Nevada and Delaware allowed sports gambling, and Oregon and Montana had unutilized sports gambling provisions in state law that pre-dated the enactment of PASPA in 1992. PASPA stated that states may not "sponsor, operate, advertise, promote, license, or authorize by law or compact" sports gambling. New Jersey applied for an exception and was turned down, leading to a voter referendum in 1991 that passed overwhelmingly and allowed sports gambling in casinos located in Atlantic City, N.J. Because this would violate federal law, a lawsuit was filed and eventually was combined with a different lawsuit, NJ Thoroughbred Horsemen v. NCAA, that eventually led to the 7-2 U.S. Supreme Court decision in 2018 ruling PASPA unconstitutional.
That opened the doors for the states to make their own rules, and different states came online at different times. The New York state gaming commission allowed onsite sports wagering in 2019 at upstate casinos and online sports wagering in 2022. The catalyst for all of this was the lawsuit Murphy v. NCAA filed by the state of New Jersey that challenged the virtual monopoly on sports gambling that Nevada enjoyed (Delaware had very limited NFL betting allowed on Sundays only). The state of New Jersey argued that PASPA was a law that enabled the legal principal known as illegal commandeering, whereby states have a duty to enforce federal laws. The Supreme Court sided with New Jersey, with Justice Samuel Alito writing the majority opinion, joined by Justices John Roberts, Anthony Kennedy, Elena Kagan, Neil Gorsuch, Clarence Thomas and Steven Breyer. Justices Ruth Bader Ginsburg and Sonia Sotomayor dissented. Delaware was the first state to enact new laws permitting sports betting, doing so on June 6, 2018, and New Jersey followed just six days later.
In the rush to legalize, West Virginia took a shortcut and copied and pasted New Jersey's law, which allows sports wagering and online casino gambling with very few prohibitions, one of which is a ban on betting on New Jersey college sports teams, or on college games involving schools from other states if that game is being played within the state of New Jersey. So in West Virginia, you can wager on the West Virginia college football team on Saturdays in the fall, but you cannot wager on Rutgers or Seton Hall. The college carveout for New York schools was included in the 2021 legislation enacted in New York by the NYS gaming commission that set the NY sports betting age and opened the doors to legal sportsbooks including DraftKings, Fan Duel, Caesars Sportsbook and BetMGM. The online gambling NY scene has been changed forever.
---
Sports betting taxes NY
---
When the state legislature came up with the best plan for sports gambling, that proposal was not passed. Instead, former Gov. Andrew Cuomo pushed through a law that he thought was best, and it meant that the NY betting tax is the highest in the USA, at 51% on sportsbook operators. The NY Sports betting tax is described as onerous by the operators, yet they lined up to get licenses because of the amount of money to be made in the Empire State. But the high tax rate limits the amount and the size of the promotions that the nine legalized sportsbooks can offer, and the operating costs associated in accordance with the New York sports betting tax rate have helped drive down the stock prices of several major gaming corporations around the period sportsbooks first launched in New York.
Legal vs. offshore betting sites in New York
---
What sportsbooks are legal in NY? Only those included on our list – with BallyBet the latest arrival. New Yorkers who want to remain compliant with the law need to make their in-state wagers with the nine companies that are doing business in New York. But, they also have the option of crossing over to New Jersey or Pennsylvania or Connecticut to place wagers with a company such as Fanatics or Bet365 that is not licensed in New York.
Wagering with offshore sites
Of course, many New York gamblers have been wagering with offshore sites for years, and some of these continue to reach out to New York customers, such as BetDSI and Bovada. New York is technically not somewhere either of those sites are allowed to offer wagering – as Bovada is based in Latvia and BetDSI in Costa Rica. But bookies are technically illegal in New York, too, and they have been doing business for decades with varying degrees of success.
Legal sportsbooks have rules to adhere to
The thing to remember is which sportsbooks are legal in New York, and what the penalties are for wagering with an offshore. You can get in trouble for it, although enforcement is lax. The biggest concern for the gambler is whether you will be able to collect your winnings. Legal sportsbooks have rules they must adhere to; offshores can flaunt those rules or slow-pay if they so choose.
How does New York sports betting compare to neighboring states?
---
New York is bordered by Pennsylvania, Connecticut, New Jersey, Massachusetts and Vermont, and all but Massachusetts (gambling has been approved, and the regulatory process and procedures are underway in getting established) and Vermont (not yet legal, but being considered by legislative committee) have sports gambling. Connecticut and New Jersey have something called "add a station" verification rules, which use public records to enable companies to verify the identity of someone trying to open or use an account. If users fail to provide the correct answers three times, they are banned by the gaming companies.
New Jersey is an appealing alternative
Connecticut also has tight withdrawal rules, mandating that all withdrawals happen through a bank account or via a check, which takes PayPal, Venmo and other money transfer apps out of the equation. On the plus side, New Jersey's law mandates live customer service conversations via phone. If you have a problem in New Jersey, you can get someone to speak to you about it. In New York, you have to chat with a bot or a human in a chatroom or get your question answered, and sometimes it is via e-mail only. So for New York online gamblers, New Jersey betting is always an appealing alternative. Pennsylvania has looser verification rules and allows online casino games, as do Connecticut and New Jersey.
Geolocation software reveals your location
Online sports betting in New York is hindered by the fact gamblers are not allowed to wager on anything that is decided by a panel of voters, which includes most major individual awards in Major League Baseball, the National Football League, college football (Heisman Trophy) and the National Hockey League. To wager on the Cy Young Award of the NBA or NFL Most Valuable Player, New York sports gamblers can open additional accounts in a neighboring state and cross over the border to wager legally. Geolocation software gives online sportsbooks a customer's exact location. To view individual awards futures odds, simply change the "Y from NY in a URL to a "J" and you will see the choices that New Jersey gamblers have.
New York FAQs
---
Can you use DraftKings in NY?
Yes, and DraftKings has both sportsbook gambling and fantasy games for all major sports. To see lines available only in New Jersey, type a "J" into the URL in place of the "Y" of "NY".
Is FanDuel legal in NY?
Yes, and FanDuel also operates both sportsbook gambling and fantasy sports, with FanDuel having a hook with New York horse racing fans through its ownership of the TVG cable network.
How old to gamble in NY?
21 or older. You must be 21 or older to open a sports gambling account in New York. The only type of wagering available to 18, 19 and 20-year-olds is lottery tickets.
Can you gamble online in NY?
Yes, but only on sports, and only with the nine companies that are licensed in New York: FanDuel, Draft Kings, Caesars, Bet MGM, WynnBet, ResortsWorld, BallyBet, BetRivers and PointsBet. Casino gambling is available onsite at several upstate casinos.
Can you bet on sports in New York?
Yes, and all professional sports and almost all college sports are eligible. Ineligible are entertainment awards such as the Emmys, Tonys or Academy Awards, election results, and poker.
Does New York, New York have a sportsbook?
No. The five boroughs of New York City all have nine operators available, but online only. NYC mayor Eric Adams wants two casinos within city limits, but that's not his call.