Zynga Opens Online Casino in UK; Stock Soars
Posted on: April 12, 2013, 05:33h.
Last updated on: April 11, 2013, 08:34h.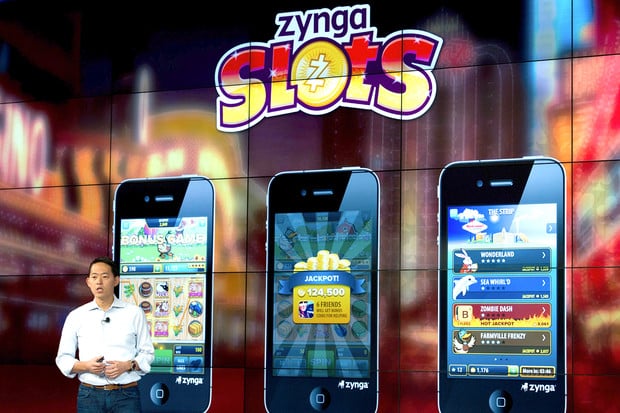 Zynga is famously known as the creators of the Facebook phenomenon Farmville and its equally pastoral sequel, Farmville 2. With interest in those games on a slight decline, however, and the company's stock having crumbled over the past year as a result of that and other mismanagement, Zynga was in search of a new direction and a new money-maker. They hope they've found it in the realm of online gambling.
Real Money Time
They launched their real money casino and poker websites for the UK market last week, and the release was met with acclaim as their stock soared, rising nearly 20% on the day of its release. While the sites are only available to UK residents currently, they have plans to expand to other markets in the future. And with restrictions on online gambling beginning to ease somewhat in the U.S. and Canada, they hope it won't be long before they can bring their services to North America.
"Our long term vision is to offer our players the next generation of real money games on multiple platforms in regulated markets worldwide," wrote Zynga's chief revenue officer Barry Cottle in a blog post last week.
Growing Fast
Zynga already has free casino games on Facebook. In fact, their Zynga Slots game has been the fastest growing game in terms of adding daily and monthly users, gaining more than 4 million users in just the last month, and nearly one million daily users within the past week alone, trouncing the competition in both categories.
There is high hope that Zynga can convert those free players, as well as the millions of players of their many other games, into real-money gamblers on Zynga, which is why their move into real-money gambling is being seen so positively by investors and analysts.
Currently, Zynga's UK casino site allows players to play table games, slots machines, and video poker, including branded virtual machines of some of their own games, such as Farmville. Their casino and poker sites have been received positively for a young service by players and press, and should only improve over time.
Zynga also has plans to expand their service into the mobile realm in the future, with Facebook-based versions of some of their games. The details of those plans should be announced later this year; a year that's currently looking up for the young company after a rather beleaguered 2012.
Similar Guides On This Topic
Most Read