Wynn Tells Gaming Commission to Kiss His Massachusetts Casino
Posted on: October 20, 2013, 05:30h.
Last updated on: October 22, 2013, 11:53h.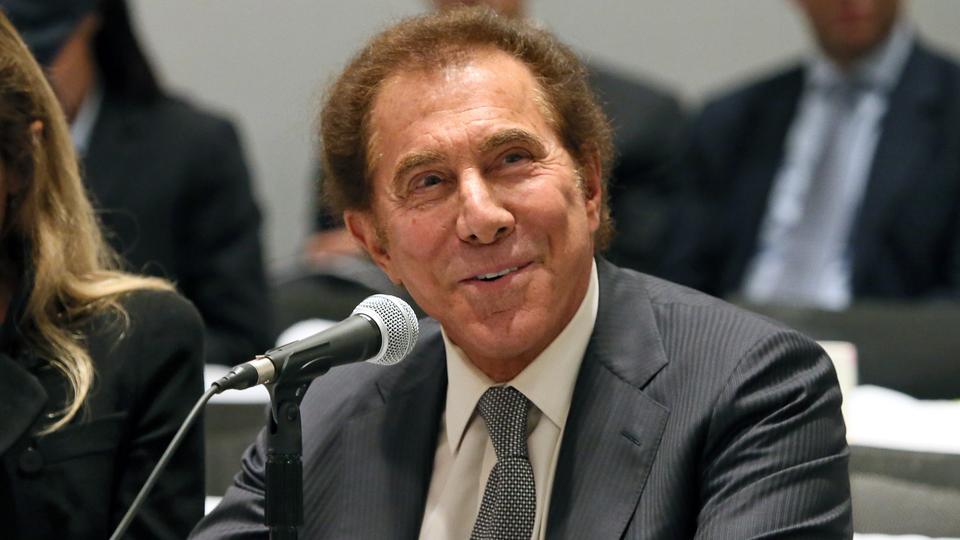 One of the fallouts – which many would argue is a good thing – of legalized and expanded gaming in the U.S. is greatly increased regulatory scrutiny over every dotted i and crossed t before operator licenses will be granted these days. And even the mighty Steve Wynn doesn't escape that scrutiny, or perhaps is subject to even more of it because of his high visibility in the casino universe. At least, that's how it's been playing out as the casino mogul goes under the microscope for his potential Massachusetts gaming license by that state's Gaming Commission for his possible
$1.4 billion Everett casino
resort being considered among other candidates.
But you can count on Wynn to take no guff from anyone, and he's certainly not disappointing in that arena. When the Massachusetts Gaming Commission started to take umbrage with some of his dealings in
Macau
, he came back quickly on the defensive.
Wynn Confronts Commission
"We're scared to death," said Wynn, who clearly isn't scared of much, of the implied disapproval of his Macau casino dealings by the Commission. Addressing Commission Chairman Stephen Crosby, he added: "Not that you won't pick us, but that you will, and there goes a billion-three or a billion-five." Wynn further added that he feared the Commission's views were being tainted by "irresponsible" news reports and "murky" investigations into his Macau operations, although specifically what those were, he didn't say. His concern is in the possibility of receiving sanctions should he be found guilty by the Massachusetts Commission moving forward of any business improprieties in Macau.
But not all the commissioners were impressed with Wynn's gruff responses, and some were as direct as the casino magnate himself, with commissioner Gayle Cameron telling Wynn in no uncertain terms that "there's never been a casino anywhere in the world that has no criminal activity. You really have some disdain for investigations and law enforcement. That's my opinion."
Ouch.
Competing for One License
Currently in what has turned into a rather pugilistic fight for a sole Boston-area casino license, Wynn is matched against both Suffolk Downs racetrack and the behemoth Connecticut-based Foxwoods casino as he vies for this spot.  Wynn maintains that Macau- and specifically his own casino operations there – have been wrongly painted as peppered with corruption, bribery of public officials, and Asian gangs who are using said casinos to launder their illegal funds.
"There are people saying things, printing things that are grossly irresponsible," Wynn argued to the Commission. "If we are in compliance (in Macau), are we subject to being disciplined or having our license revoked after we invest over $1 billion in Boston, in Massachusetts? If so, no sane person would ever risk such an exposure."
Under the most scrutiny is the common Macau practice of using third-party junket operators who then bring their whale gambling clients from China to Macau to play in the high-roller VIP rooms, some of whom may possibly have earned their dough through illicit means. But Wynn maintains he uses former FBI agents to run his security in Macau, and that any public officials and known crime figures are strictly banned from his casinos there.
"They don't go in our place because we don't tolerate it," Wynn said.
As the investigations continue, both sides might do well to recall what Oscar Wilde so wisely said: "The truth is rarely pure and never simple."
Similar Guides On This Topic