Wynn Resorts Sinks Paradise Park Lagoon Project, Stock Plummets After CEO Says Macau Slowing
Posted on: November 8, 2018, 06:57h.
Last updated on: November 8, 2018, 11:07h.
Wynn Resorts revealed during its third quarter investor call that Paradise Park, the 38-acre lagoon project that would have replaced the property's golf course, is being abandoned.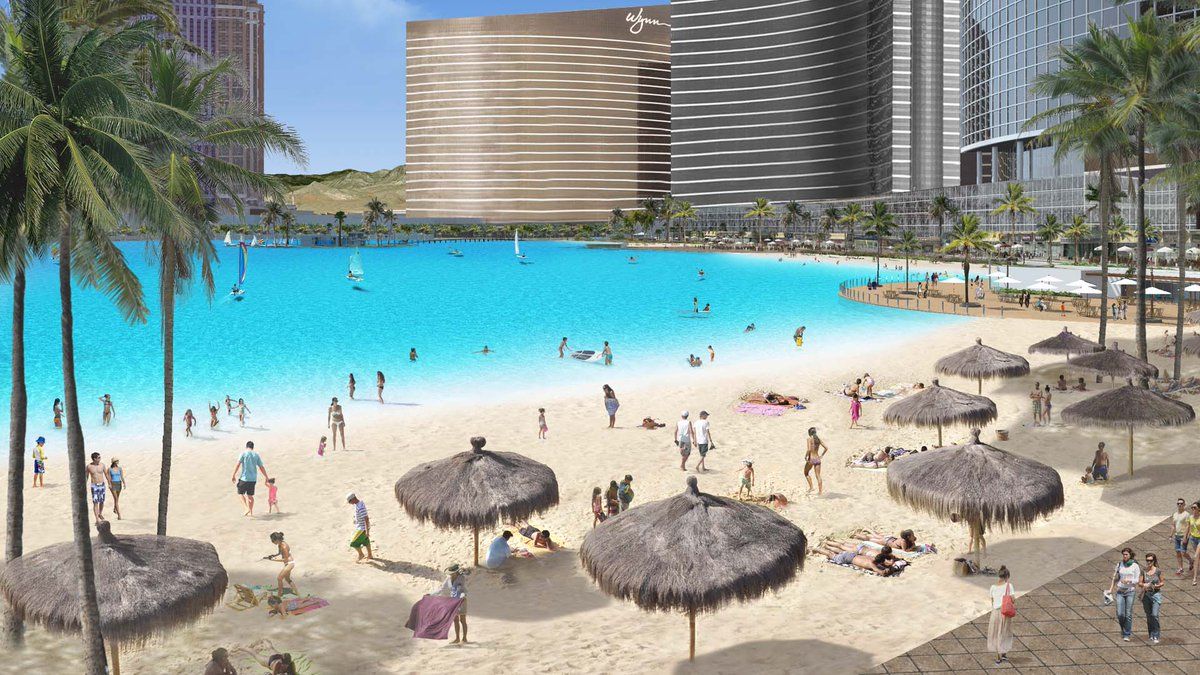 Wynn CEO Matt Maddox told investors that the waterpark was turning away loyal customers, and is believed to have cost the company $10 million to $15 million in lost gaming revenue. The executive said many visitors on golf trips went elsewhere to play.
The first phase of the planned $1.5 billion investment, which Maddox said would more likely come in around $3 billion, included the building of a 400,000-square-foot convention center. That is already under construction east of the Wynn Las Vegas tower at Sands Avenue.
Phase 2 was the lagoon, and Maddox revealed the executive leadership team has always grappled with the massive undertaking.
From April 2016 to today, we always struggled with Phase 2," Maddox explained. "We weren't really interested in building a large public swimming pool for the Las Vegas Strip. So we just decided, 'Let's go with Phase 1.' We know the convention center is going to work."
Wynn has rehired original golf course architect Tom Fazio to restore and rework the layout due to the convention center impeding on the ground.
Wynn Ending
Paradise Park was the last grand vision floated by Steve Wynn, who resigned from the company in February following numerous allegations of sexual misconduct committed by the billionaire over several decades.
During the official lagoon announcement in early 2017, Wynn was giddy with excitement, calling it the "most fun" project he had ever been involved with. He talked about nightly fireworks shows, convention attendees zip lining across the lake to and from their meetings, and a space that was "just like Disney."
2017 remained a time when Steve Wynn often got what he wanted. But following the January expose in the Wall Street Journal that detailed claimed stories of him sexually harassing female workers, the Las Vegas tycoon's reputation was forever altered.
Since Wynn's departure, Maddox has been doing his best to distance the company from its founder. Six of the 10 board members joined this year, and women now occupy four seats.
Canning Paradise Park is just the latest move that signifies Steve Wynn no longer controls Wynn Resorts.
Wynn Loss
The company reported on Wednesday that net income in the third quarter totaled $156.1 million, or $1.44 per share. That missed Wall Street expectations, which called for earnings of $1.77 per share.
The bad news didn't stop there. Maddox admitted that the company is concerned with a slowing in Macau.
What we've seen post-Golden Week has been a slowdown. And we've seen it, in particular, in the premium end of the business, premium mass, premium slots, and VIP," Maddox revealed.
While many casinos in the enclave have begun focusing more on the mass market, Maddox says Wynn remains committed to the VIP. "What we've always focused on in our business is the premium end and we always will, because in Macau while that will be the first to retract in these times, it's also the first to expand as you come out of these slowdowns."
Shares of Wynn Resorts are falling on the news. The stock opened 13 percent lower in early Thursday trading.
Similar Guides On This Topic
Latest Casino Stocks:
Retrieving stocks data...
Retrieving stocks data...
Retrieving stocks data...
Retrieving stocks data...
Retrieving stocks data...