Wynn Resorts Donates Millions to Hurricane Harvey and Typhoon Hato Relief, Other Gaming Companies Show More Love to Macau Than Texas
Posted on: September 4, 2017, 01:00h.
Last updated on: September 4, 2017, 12:14h.
Wynn Resorts is donating a combined $7.5 million to relief efforts in Houston and Macau. Hurricane Harvey blasted the Texas city last week, making it the hardest hit major metropolis in the Lone Star State, while China's gambling enclave recently endured Typhoon Hato. Hurricanes and typhoons are one and the same, only designated differently based on geography.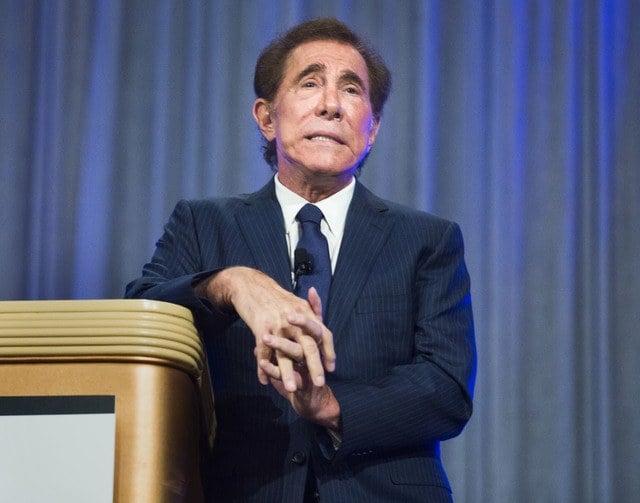 Combined, the two powerful weather events took the lives of 77 people and caused damages that could exceed $100 billion once it's all been tallied up. To help, Wynn Resorts is giving $3.75 million apiece to recovery efforts in Houston and Macau.
"These events, 8,000 miles apart, have affected the lives of our employees and our friends in both cities, and we have felt compelled to help in some small way," company chairman Steve Wynn said in a press release. "We are proud to join the citizens of both countries who demonstrated their compassion and neighborly affection for the unfortunate souls struck by this natural disaster."
According to the statement, the money in Macau will be used to assist families and local businesses impacted by the typhoon. It will also help continue Wynn's community volunteer efforts, which the company says began immediately after the storm passed.
In Houston, the donation will be earmarked to help assist the financially disadvantaged and newly displaced. 
Donation Investments 
Wynn Resorts isn't the only gaming company in Macau giving to the Typhoon Hato relief efforts. In fact, executives at all six of the licensed casinos there are opening up their checkbooks.
Besides Wynn, Sands China, MGM Resorts, SJM Holdings, Galaxy Entertainment, and Melco Resorts have collectively given MOP215 million ($26.7 million). The biggest contributor is Las Vegas Sands' Asian subsidiary, which gave MOP65 million ($8 million), plus a $4.3 million donation from The Adelson Foundation.
Controlled by billionaire Sheldon Adelson and wife Miriam, the nonprofit is giving to Macau to help "children who tragically lost their parents" in order to "support their continuing education."
Hato was the strongest storm to hit Macau in 53 years. The gaming industry there has good reason to come together and assist in the recovery, as their coveted licenses are set to expire at varying dates beginning in 2020 and running through 2022.
Casino companies and market observers are uncertain as to whether all six gaming operators will be renewed by Macau's government, whether tax increases will be implemented, or if new bidders will also be considered.
Harvey Spares Casinos
Wynn Resorts' aid commitment in Macau is understandable, considering the conglomerate operates two integrated resorts there. In Texas, where gambling is technically illegal and the company has no employees, the Wynn donation is purely philanthropic.
Harvey completely leveled at least 1,000 homes, and another 48,700 were damaged. The Category 4 hurricane, however, spared the nearby Lake Charles, Louisiana, casino area.
Texas' chartered casino cruise ship Jacks or Better was also dealt a good hand by Harvey. The boat, which was docked in Galveston, wasn't damaged, and the company has continued to run charters in the weeks following the hurricane.
Other major casino companies, including Las Vegas Sands, MGM Resorts (whose Beau Rivage in Biloxi, Mississippi was severely flooded by Hurricane Katrina in 2005), and Caesars Entertainment (which has a total of six gaming properties in Louisiana and Mississippi, both also states hard-hit by Katrina), have yet to make any public donations to Hurricane Harvey relief in Texas.
Earlier this month, MGM CEO Jim Murren told employees that donations to anti-hate groups would be matched, following the "Unite the Right" white supremacy rally in Charlottesville, Virginia, but has failed to comment on Harvey or its victims, or made any matching donation offers. The operator has no properties in Virginia, but its National Harbor casino in Maryland is a 3 1/2 hour drive coming southwest from the Old Dominion State.