Wynn Macau Casino Sues Chinese Gambler For $1.81 Million Debt
Posted on: October 2, 2013, 05:30h.
Last updated on: October 22, 2013, 12:03h.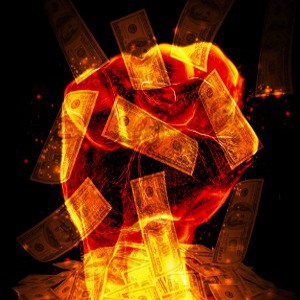 The Wynn Macau – owned by legendary Las Vegas casino mogul Steve Wynn – is looking to collect a debt of HK$14 million (US$1.81 million) from a Chinese tycoon by suing him, making it the largest case yet for Macau casinos attempting to recover debts in a court of law.
According to a writ filed in Hong Kong's High Court, the case involves the Wynn attempting to collect from Li Jun, a Chinese tycoon who owns the Beijing-based Abest Group, an autos and property company.
Varying Legalities Are Problematic for Casino Operators
The case highlights a growing problem related to the different legal systems used in Macau and on mainland China. Macau has become the world's largest gambling hub, taking in six times as much revenue each year as Las Vegas. That's due in large part to the presence of Chinese whales: high rollers who are willing to spend millions on a single trip to the private VIP rooms in the newest Western-operated casinos in the Chinese enclave.
But while these gamblers can bring in billions of yuan in a single trip, they often play on massive amounts of credit. This is a system used around the world as a matter of necessity: it's not easy to instantly access such large sums of money, and casinos only extend credit to those they know can afford to pay it back.
Still, that means that casinos often don't immediately collect the money they're owed by high-spending VIP gamblers who are playing on that very credit. And that's becoming a problem in Macau, as collecting gambling debts is illegal in mainland China, giving some gamblers a way to dodge their debts — if not in the public eye, at least in terms of their actual payouts.
This isn't the first attempt by Macau casinos to collect debts from those who have tried to escape them. For instance, the Venetian Macau sued two prominent gamblers – Shanghai businesswoman Zou Yunyu and Hubei provincial People's Congress deputy Xie Xiaoqing – earlier this year for unpaid losses.
More Screening of VIPs
Macau casinos have attempted to become more careful about who they lend money to, with mixed results. According to casino executives, they now only lend money directly to high-rolling gamblers after having done background checks and other due diligence. They also ensure that they have legal grounds to get any money lent recovered in foreign jurisdictions.
In this case, Li is being sued in a Hong Kong court, as his address has been listed on the writ as being at the Four Seasons Hotel in Hong Kong. Li has already had legal trouble in Hong Kong, where prosecutors say he broke into the home of a television star earlier this month. He has been barred from leaving Hong Kong, though he was released on bail and is awaiting further court dates.
According to a Reuters report, a phone call to Li's room was answered by a man named Li Jun, but who said he wasn't the same man being sued by the Wynn – and that he wasn't willing to comment any further.
Macau brought in a total of $38 billion in gambling revenue in 2012, a new record for the Chinese enclave. According to executives there, over two thirds of their visitors come from mainland China.
Similar Guides On This Topic