Wynn Files Suit Over Damage Caused by Encore Vegas Labor Day Weekend Fight (VIDEO)
Posted on: September 12, 2020, 02:48h.
Last updated on: September 12, 2020, 03:12h.
Wynn Resorts isn't wasting any time in trying to get individuals responsible for last weekend's mayhem to pay up for their deeds. In a Las Vegas courtroom on Friday, the Wynn Las Vegas filed a lawsuit against 20 unknown men and women they say are to blame in some regard for a fight that took place at the Encore casino and resort.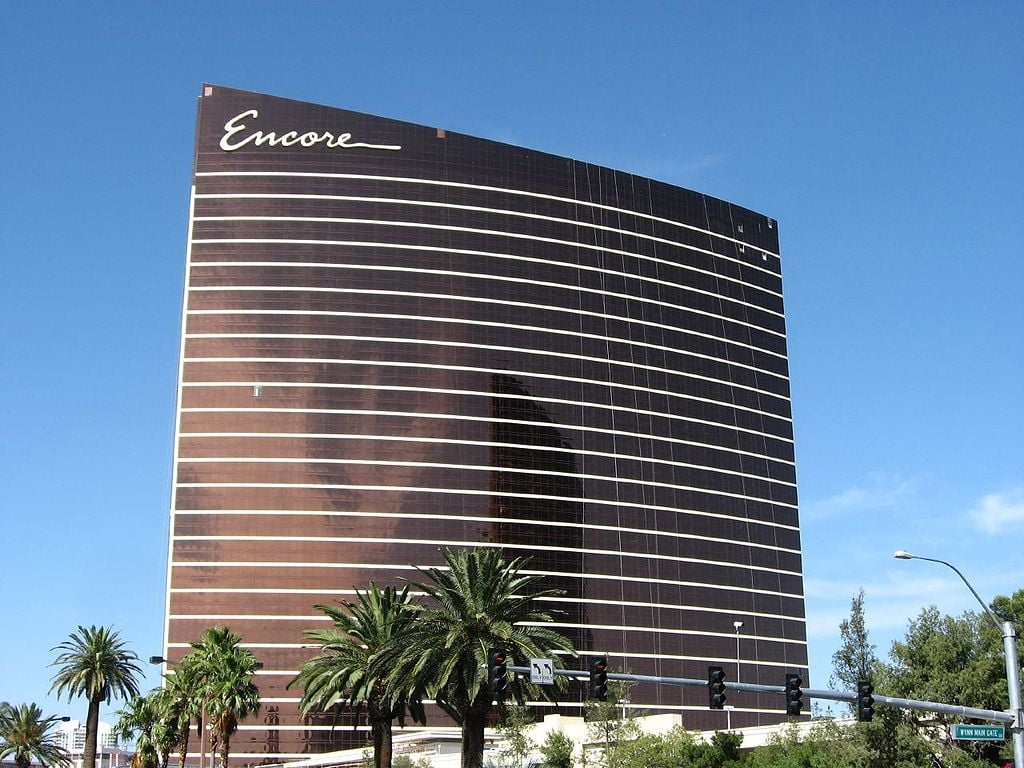 According to the lawsuit, the incident started early last Sunday morning outside the Encore Lobby Bar when a man "made it rain" by fanning cash into the air. From there, people started gathering. Security Wynn guards soon intervened and herded the crowd of about 20 out of the resort.
As that was going on, another man and woman were passing the crowd. Somebody said something that somebody else didn't like, and we'll just let the lawsuit take it from there.
"M1 confronted M2, M2 sucker punched M1, and a fight began," Wynn's lawsuit states. "Multiple unknown males and females were involved.
"During the same time, another male began swinging a liquor bottle, hitting several persons. Two security officers were struck by unknown males. In the process, a veridoc (identity verification) machine, plants, and stanchions were damaged."
Video and reports of the melee made the rounds on social media. VitalVegas reported on Twitter that 16 people were arrested and three Wynn guards needed to go to the hospital. Las Vegas Locally responded to that with footage reportedly showing someone hitting a guard as the guard had his back turned.
https://twitter.com/LasVegasLocally/status/1303122920646959104
Wynn: Encore Damage More Than Physical
Wynn states in the lawsuit, filed by the Las Vegas firm of Semenza Kircher Rickard, that the damage from the Encore fight exceeded $15,000. But it's not just the physical damage that prompted the resort to pursue legal action.
While their actions may have been isolated and lasted only moments, the damage they caused to Wynn and to the gaming industry still reeling from the effects of the COVID-19 pandemic is incalculable," the complaint states. "Wynn is prepared to do whatever is necessary to pursue and press all possible charges against these individuals to the full extent of equitable and legal remedies available."
Like several other Vegas Strip casinos, Wynn reopened on June 4, almost three months after Nevada Gov. Steve Sisolak ordered casinos and nonessential businesses to close in an attempt to fight the spread of the coronavirus.
The casinos reopened and currently operate at a reduced capacity because of the virus. In addition, scores of conferences and conventions have canceled their events in Vegas, keeping thousands of potential visitors away. Research also shows gamblers are more willing to drive to a regional casino than fly to Vegas. Initial research also showed that Vegas casinos that catered to the local crowd fared better at the restart than the Strip resorts.
According to the Las Vegas Convention and Visitors Authority, 1.4 million people came to Vegas in July. That's down 61 percent from July 2019.
The steep decline has led casinos to reduce room rates as much as possible to lure customers. On the Strip, the room rate in July was $116, down 15 percent from last year. Downtown hotels are charging nearly $60, down 13.5 percent.
Readers Sound Off on Vegas Fight
Those low prices have attracted scores of people not just interested in placing a few bets and taking in a show. The Las Vegas Metropolitan Police held a press conference earlier in the week stating its downtown command either arrested or cited 55 people on Sept. 5 alone, the first day of the four-day Labor Day weekend.
And based on reader comments to Casino.org, the riffraff engaging in episodes like the Encore fight will keep the regulars away from Vegas, possibly for good.
Said CColorado: "We wanted to relax and have good food while in a happy and different environment. Well, that did not happen. The crowds were terrible, very different. It was as if they were gathering for a riot. Someone here mentioned people on scooters. Yes, we experienced this. They were flying through the hotel lobby and casino…  I cannot comprehend why they would think it's ok to act this way. It was very sad because Las Vegas was one of my favorite destinations. Now I will have to find a new one."
"I'll never go back to Vegas," said Uncle Larry. "I've never seen crowds of people, not looking to have fun and gamble, instead looking to get wasted and fight and taunt and disrespect players and dealers. I've been to Vegas over 50 times. These types of crowds could never afford a room before. You get what you pay for, or in this case, for the casinos, don't care what people have to pay for."
Similar Guides On This Topic
Latest Casino Stocks:
Retrieving stocks data...
Retrieving stocks data...
Retrieving stocks data...
Retrieving stocks data...
Retrieving stocks data...