Women Increasingly Becoming Online Gambling Addicts
Posted on: April 4, 2013, 05:03h.
Last updated on: February 16, 2017, 01:59h.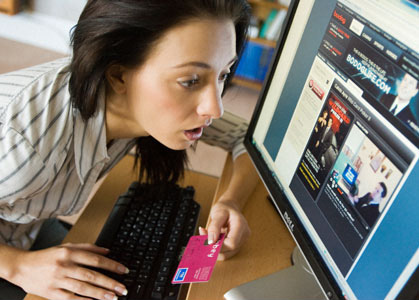 According to the leading female addiction specialist in the UK, Liz Karter, gambling online is quickly becoming more appealing to women than drugs or alcohol. Karter explained to UK newspaper The Independent that stress is a major factor behind gambling addiction, and that online gambling addicts are now more often than not women, as they frequently turn to online poker rather than winding down with a drink.
Form of Escape
"Instead of going out drinking, women are coming home from work and switching on the PC. Many are in demanding careers and want to be able to escape at the end of the day while remaining in control in a way they would not be after drinking or taking drugs," said Karter.
"They know they cannot go into work with a hangover the next day so they see gambling online as a safer option," she added, explaining that a large number of women who have succumbed to gambling addiction are, in fact, career women rather than those from unemployed households.
Across the Sectors
However, Karter also stated that those she helps with gambling addiction are from across the social divide, but have often suffered from domestic abuse or been involved in damaging relationships. Around three quarters of Karter's clients are single parents or live alone.
Although the health benefits of turning to a little flutter of online poker compared to downing a bottle of wine are seemingly obvious, it is later down the line that problems begin to develop. In fact, in the extreme cases, women have been known to turn to stealing in order to feed their families after losing large sums of money to their gambling addiction.
Numbers Growing
Industry funded helpline, GamCare, reported that more than 54,000 calls were recorded last year, which was an increase of almost 4,000 from the previous year, which they attribute to the continued growth in popularity of online gambling.
"Historically, women have been more inclined to be machine players, like the traditional slots," explained Karter, who works with all of the leading problem gambling treatment centers in the UK. "I'm now seeing a crossover to online gambling which is a particular problem, because now accessibility is so easy via smartphones or tablets."
Similar Guides On This Topic
Most Read