Wisconsin Lac du Flambeau Tribe Banks on Internet Payday Loan Biz
Posted on: January 6, 2014, 05:30h.
Last updated on: January 3, 2014, 05:22h.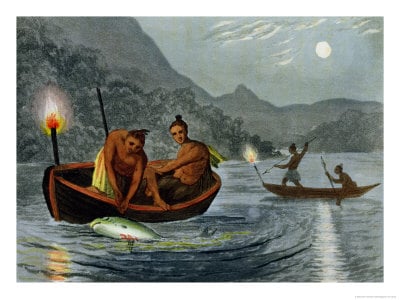 Let's face it: not everyone is as enthusiastic as we are when it comes to online gambling. But there are industries that are far less popular out there. For instance, there are payday loan businesses that allow people to borrow against their paychecks with short-term, high-interest loans.
What do these two businesses have in common? Well, they can both be run online, and they both have great profit margins for their operators. The latter is probably why the Lac du Flambeau Chippewa tribe is hoping that they can use both to raise money for their cash-strapped tribe.
Fundraising Plans
Let's step back a bit to see where this sudden interest in online gambling is coming from. Three years ago, the Lac du Flambeau defaulted on a $50 million bond, a move that is still being fought over in Wisconsin courtrooms. Before that, the tribe even considered mortgaging parts of its reservation in an attempt to raise money. These incidents and others led tribal leaders to start looking for new, creative ways to bring in revenues – especially from customers who might not be able to travel to their reservation as tourists.
That led to the Lac du Flambeau taking a look at the Internet as a potential revenue stream. Their first move came last May, when the tribe began launching online payday lending firms. They've now launched three such sites, with the latest two being opened in December. Critics say that the tribe is preying on the poor, but president Tom Maulson says that those concerns are unfounded.
"It's legal to do, and we're doing it legally," Maulson said.
Spoken like a true politician.
In Line for Online Gaming
In addition to setting up these payday loan sites, the tribe has also already set up the backbone of what could be an online casino with a play-money site available that anyone can access. Should Wisconsin or the federal government open up regulated Internet gaming, tribal officials say they "could just flip a switch" and be ready to compete in a real-money arena.
But Wisconsin hasn't shown much interest in online gambling expansion, and there's little certainty about what might happen at the federal level in the years to come. That means that the Lac du Flambeau might look to open their real-money casino site even before laws change.
That would be possible if the tribe opened an online site that only offered Class II gaming. That federal designation applies to poker, bingo, and some slots games that offer bingo-style play, and would not require any legal changes as long as the games were only accessible from the reservation itself. In addition, the tribe is a founding member of the Tribal Internet Gaming Alliance, a group that hopes to sign up Native American tribes from around the country to allow for multi-tribe online casino sites.
"The Internet is a robust environment to grow our economy, and we're looking for ways to leverage sovereignty in a responsible manner," says Lac du Flambeau director of business development Brent McFarland. "We see the Internet as a tremendous opportunity to do that."
The Lac are far from the only tribe with such interests. More than 20 such groups across the United States have launched payday loan operations online, which has led to the formation of a trade group known as the Native American Financial Services Association. And just as many tribes – if not more – are looking to push into the online gambling business.
Many Native American officials see similarities between the original fight for Indian casinos, the current wave of payday loan operations – which are facing their own legal challenges from watchdog groups – and the coming battle over Native American online gambling sites.
"Tribes that are looking for economic development opportunities frequently find that businesses that…are heavily regulated by a state are often a great fit for Indian country," said Barry Brandon, executive director of the Native American Financial Services Association.
And while tribal leaders aren't suggesting people use the payday loan operations to play at their online casinos, they aren't going to actively stop them from doing so, either.
"I can't play the morality police," Brandon said.
The tribal name of "Lac du Flambeau" means "lake of the torches", which derives from when the early French came to the area and saw the Ojibwe Indians spearing fish by torchlight at night. Looks like these Indians are about to get their lit-up hooks in a few more easy fishes' mouths.
Most Read