William Hill Voice Activated Betting App Cleared by Aussie Police
Posted on: October 28, 2015, 04:08h.
Last updated on: October 28, 2015, 04:25h.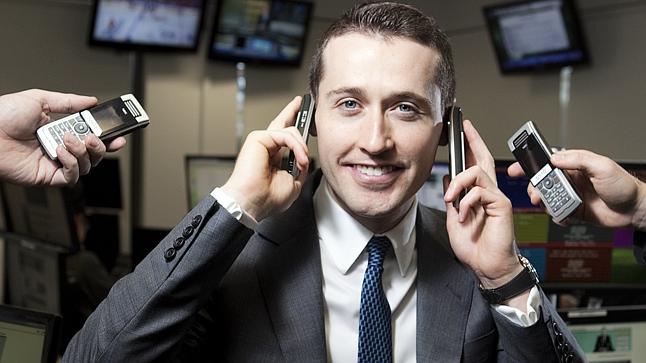 William Hill Australia and other licensed operators have gained an important victory in their battle to offer in-play mobile betting to Australian customers.
The Australian Federal Police (APF) told William Hill this week that it would not be launching an investigation into the legality of the company's controversial "Click to Call" betting app.
Top brass at William Hill have always asserted that the Click to Call service is perfectly legal, but in August the Australian Communications and Media Authority (ACMA) begged to differ, accusing the bookmaker of exploiting a grey legal loophole.
Unable to launch its own criminal investigation, it referred William Hill, as well as Bet365, Ladbrokes, and other operators whose apps mirror the service, to the police accusing them of being in breach of the country's gambling laws.
"Great Outcome for Aussie Punters"
Australia's Interactive Gambling Act 2011 stipulates that in-game bets must be placed in-person or by telephone.
Click to Call and its imitators neatly skirt the issue by using voice recognition technology that allows bettors to confirm their bets using a simple voice command.
The feature has been in operation since April, and was quickly followed into the market by copycat apps from other operators. Ladbrokes suspended its version following complaints from the media regulator, but is likely to be emboldened to resume the service.
"William Hill has received formal confirmation that the Australian Federal Police will not be investigating the complaints referred to it by the Australian Communication and Media Authority regarding its 'In-Play' product that allows customers to bet live during a game with just a few taps," said Tom Waterhouse, William Hill's Australian chief.
"This is a great outcome for Australian punters who will no longer be forced to bet in-play via illegal offshore bookmakers which pose a huge threat to both consumer protection and the integrity of Australian sport."
Review Underway
The case has now been passed back to the ACMA, which told Fairfax Media that it remains concerned about the continuation of the service.
"Notwithstanding the AFP's decision, the ACMA remains concerned about the potentially prohibited internet gambling content complained of and may refer future complaints about similar Australian hosted content to the AFP," it said.
A review of the Interactive Gaming Act is underway in Australia as lawmakers seek to determine whether its statutes have failed to keep up with the fast-paced changes in the way consumers interact with sports betting operators.    
Under scrutiny will be the detrimental economic impact of unlicensed, offshore websites, many of whom offer in-play betting to Australian customers with impunity, as lawmakers attempt to estimate the true scale of the problem.
The study's recommendations will be submitted in December.