William Hill Makes Takeover Offer for 888 Holdings
Posted on: February 10, 2015, 03:24h.
Last updated on: February 10, 2015, 03:24h.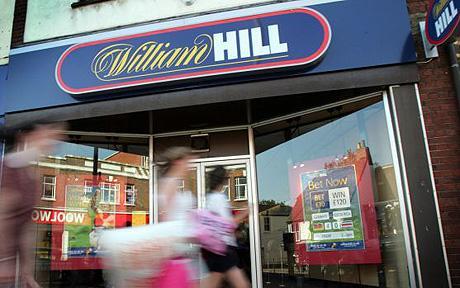 888 Holdings has received a potential offer to buy out the company by William Hill, the leading bookmaker in the United Kingdom.
After press speculation mounted about the possibility of such an offer, 888 was forced to release a statement to the London Stock Exchange confirming the rumors.
"The board of the company confirms that it received an approach regarding a possible offer for the company by William Hill plc," 888 Holdings said in a statement. "There can be no certainty, however, that any firm offer will be made nor as to the terms on which any firm offer might be forthcoming."
Negotiations on Price May Be Ongoing
Despite that lack of certainty, however, there were plenty of numbers bandied about in reporting on the possible takeover. The offer was estimated at £750 million ($1.14 billion), with William Hill being said to be making offers at £2.10 ($3.20) per share.
There is also speculation, however, that one of the founding families at 888 is holding out for an offer closer to £3 ($4.58) per share.
That report initially came from The Times, which said that it was believed that the Shaked family, one of the Israeli founders of 888, was looking for a higher price.
If the report is true, and if William Hill were to balk at the higher price, it wouldn't be the first time that a planned takeover of 888 fell apart due to pricing concerns. The same thing happened in 2011, when Ladbrokes was the major UK bookmaker that wanted to bring 888 into the fold.
Even if pricing isn't an issue, there are some analysts who feel the deal is on shaky footing.
"I think there's a good chance that the deal may not go through," said Panmure Gordon analyst Karl Burns. "It would stretch [William Hill's] balance sheet to a degree that they may have to raise capital as well."
888 Stock Price Soars After Reports
But just the talk of a potential takeover was enough for investors to take a closer look at 888. The company's stock spiked significantly following the reports that William Hill was interested in purchasing them, especially at a premium price. Shares in 888 were trading at nearly five times the daily average, with the price up about 21 percent in afternoon trading.
Even the increased price only rose to the range of £1.85 ($2.82) per share, that's still far below what William Hill was supposedly offering to pay to take over the online gambling firm.
In part, that may be because the bookmaker expects to be able to take advantage of the synergistic nature of the two companies, which would allow William Hill to save millions in costs once they were integrated with 888.
In particular, William Hill may see 888 Holdings as a good way to improve their online footprint, an area where 888 is much more widely known, particularly in the many regulated European markets that both companies operate in.
"We believe an acquisition of 888 could be in line with William Hill's strategy [of] improving technology [and] international diversification," said analysts at UBS.
888 has already told its shareholders that they will be informed if and when any formal takeover offers are made, and that an announcement should be made within 28 days on the subject of the talks.
Similar Guides On This Topic
Latest Casino Stocks:
Retrieving stocks data...
Retrieving stocks data...
Retrieving stocks data...
Retrieving stocks data...
Retrieving stocks data...