William Hill Ends Bid to Take Over 888
Posted on: February 16, 2015, 12:25h.
Last updated on: February 16, 2015, 12:28h.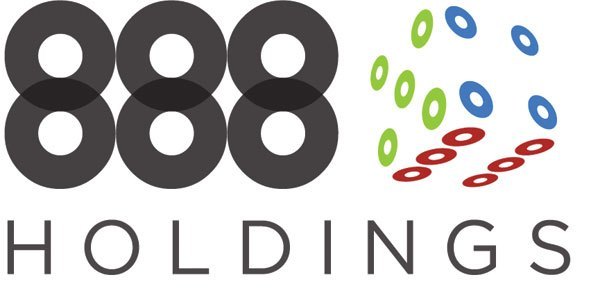 William Hill made a substantial offer to take over 888 Holdings, a move that would have helped William Hill expand their online presence around the world.
But it appears as though those talks are now over, as 888 has confirmed that they rejected the offer from the British bookmaker and that talks aren't ongoing at the moment.
"Due to a significant difference of opinion on value with a key stakeholder, it has not been possible to reach agreement on the terms of a possible offer and the Board of the Company has agreed with William Hill to terminate discussions," 888 wrote in a statement.
Shaked Family May Have Been Holdout
According to that statement, William Hill came to 888 with a possible recommended offer that would see them pay £2 ($3.07) per share along with a £0.03 ($0.05) dividend. In total, that would have made the offer worth more than £700 million ($1.07 billion).
According to earlier reports on the offer, it was speculated that the "key stakeholder" that was holding out on the sale may have been the Shaked family, one of 888's founders. They were said to want somewhere around £3 ($4.60) per share.
The news sent both stocks back towards the prices they held before rumors of the takeover began to circulate last week. That news saw William Hill shares dip slightly, but was more impactful on 888, where shares went up more than 20 percent.
Upon news of the talks being off, 888 saw its stock price fall 14 percent, while William Hill was back up slightly.
But while 888's share price may be down, CEO Brian Mattingley says that it will be business as usual for the company moving forward.
"The Company is in good health and continues to trade comfortably in line with expectations," Mattingley said in the statement. "The Company will announce its full year results on 24 March 2015 and the Board of the Company looks forward to the future with confidence."
The buyout would have been a way for William Hill to expand their online operations, where 888 is one of the market leaders, particularly in Europe.
While William Hill would have been paying a premium over the current stock price for 888, analysts said that the bookmaker was willing to do so because of how well the two firms could integrate their services.
Bwin.Party Also Talking About Potential Sale
Another online gambling giant, bwin.party, is also dealing with a potential sale. While details have been difficult to confirm, it has been believed that both Amaya and Playtech were interested in potentially buying bwin.party, with William Hill and Ladbrokes also being possibilities.
However, reports began circulating last week that the sale was off, an announcement that sent the bwin.party stock price plummeting on Friday.
According to some reports, many suitors were only interested in buying parts of the company's operations rather than the entire package.
While bwin.party might consider this, reports say that the company would strongly prefer to sell the entire business to a single buyer.
Other concerns from buyers included the high percentage of revenues that the company earned from unregulated markets, particularly Germany.
However, bwin.party has said that talks are still ongoing, and that they would be obligated to report an end to such negotiations had actually occurred.
Similar Guides On This Topic