Well-Known Vietnamese Singer Kim Tu Long Gamble Wrong Time
Posted on: September 13, 2013, 05:30h.
Last updated on: October 22, 2013, 01:16h.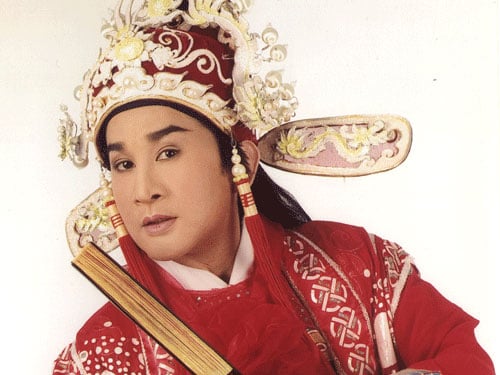 Bizarre as it may seem to us in the West, proceedings have been initiated against well-known Vietnamese Cai Luong (folk opera) singer Kim Tu Long, after the entertainer was found gambling by police in Tra On District in the Mekong Delta, Vinh Long Province. Just plain ol' playing cards and dice – and what would be considered relatively low stakes here – were enough to get the performer charged under Vietnam's strict anti-gambling policy for citizens.
Caught Playing Cards for Money
Kim Tu Long is a well-known and popular performer of Cai Luong, a theatrical form of modern folk opera which is hugely favored by the population in southern Vietnam, particularly in the Mekong Delta. According to Senior Lieutenant Colonel Phan Van Minh, a deputy police chief in Vinh Long Province, the artist has now been charged with illegal gambling, after he was found among 27 others who were all playing cards for money on a barge anchored at the mouth of Tan Dinh Rivulet, following a performance in June.
Police raided the gambling ring and arrested the 27 gamblers, which included two additional artists also playing on board the barge on June 26th, and seized two decks of playing cards and 22 dice, along with 28 mobile phones, VND443 million ($21,120), as well as another $1,345 in U.S. currency, and four motorcycles. According to the police, the U.S. dollars belonged to the artist, as well as VND335 million ($15,950) from the Vietnamese currency at the scene.
Not exactly high-rollers by Vegas or Macau standards, that's for sure.
What Would Frank Sinatra Say?
Hung out to dry by his fellow gamblers, many of those arrested at the scene have testified that the 47-year-old "Meritorius Artist" – a title awarded by the government to those with outstanding achievements in the arts – was betting VND500,000 ($24) to VND1 million ($48) on a number of hands prior to the raid. Long himself has admitted to placing VND900,000 ($43) bets in three of the games simply "for fun" following his performance at a proposal ceremony located nearby.
Aren't you feeling good about your First World problems right about now?
Kim Tu Long, whose given name is Hoang Kim Long, told police that he had finished his performance at the ceremony in Nguyen Van Khoi's house in Tich Phu Village, Tich Thien Commune, not far from the barge, and upon looking for his driver, was invited in to the game by the other gamblers "for luck".
He told police that the large amounts of cash he was carrying were made up from his fees from the performance at the proposal ceremony, as well as another concert in a nearby province, and the money which he was using to pay for his residence in Ho Chi Minh City.
Along with Kim Tu Long, seven more people hailing from different provinces around the Mekong Delta were indicted by police in connection with the illegal gambling ring.
Long is currently out on bail, pending investigation, after being released shortly after his arrest, and will await the initiation of further proceedings against him as the case progresses.
Aside from dog and horse racing, all forms of gambling are banned in Vietnam for citizens; tourists are another matter. And while the government may be looking toward a trial entry to casinos for Vietnamese locals, it's unlikely that any new laws will allow playing cards for money aboard river barges for popular artists with wads of cash in their pockets.