'Mr. Las Vegas' Wayne Newton Increasing Security After Returning Home to Find Burglary in Progress: Part of Dramatic Crime Wave Across Valley
Posted on: June 15, 2018, 01:30h.
Last updated on: June 15, 2018, 02:51h.
Perennial Las Vegas headliner Wayne Newton and wife Kathleen were the victims of a home invasion burglary Wednesday night, which they interrupted in flagrante. In response, the couple says they're now upping security measures at their residence.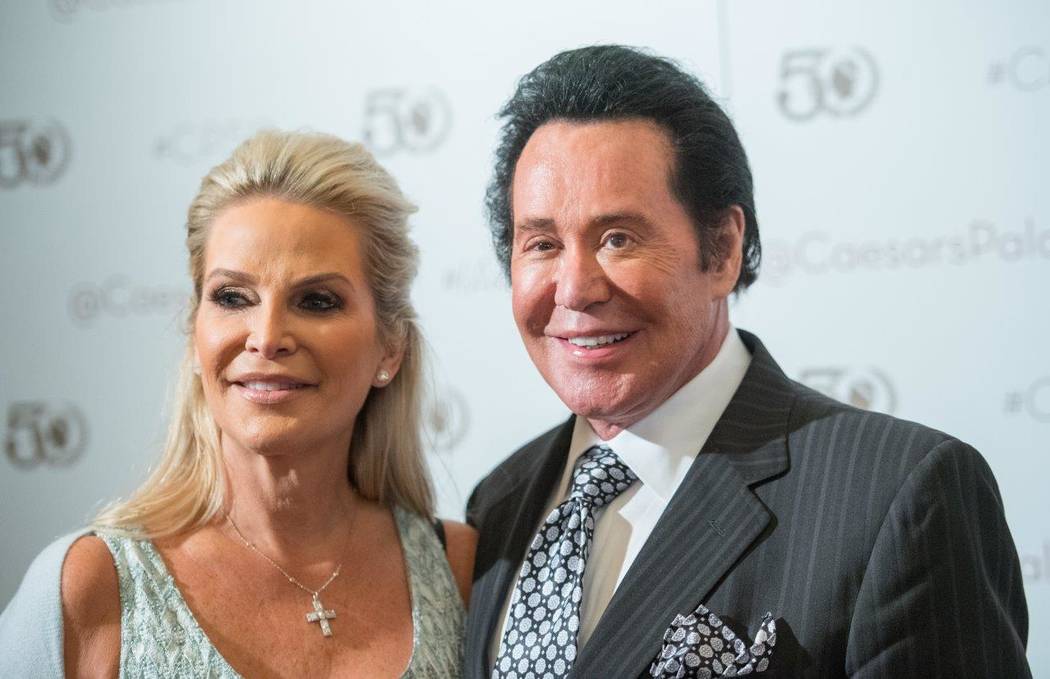 The Newtons returned to their Las Vegas home close to midnight on Wednesday following the iconic performer's "Up Close and Personal" show currently running at Bally's. The couple found two burglars inside the property, who immediately fled upon being discovered.
Police arrived quickly, but were not able to apprehend the suspects.
"We are grateful for the officers' fast response and attention to this incident," the Newtons told the Las Vegas Review-Journal. "We are confident that our home surveillance video will lead to the apprehension and arrest of these individuals."
The couple said they're adding extra security, and now have 24-hour armed guards protecting their residence. The home that was invaded is not the popular 40-acre Casa de Shenandoah, which was converted to a tourist destination in 2015 and opened to the public as a popular stop.
Lifestyles of the Rich and Famous
Although Newton often stopped by for special events, he no longer lived on the massive estate once it underwent that conversion. In 2013, as part of a settlement of a long and bitter bankruptcy battle, the Strip entertainer moved out of Casa de Shenandoah and "downsized" to a $3 million, 9,000-square-foot, two-story manor with 6 1/2 bathrooms and 20 acres.
It is at that second property that this week's burglary took place. For a man with Newton's lavish taste and extensive Rolls-Royce collection (most of which was housed at Casa de Shenandoah while it was open to the public), it might not be surprising that thieves would target his newer home.
No word from Metro on how the burglars gained entry to the estate, and Metro said it wasn't known as of yet if the invaders got away with any of the Newtons' possessions. The suspects were last seen fleeing the property and heading north.
The Newton residence on Oquendo Road is about a mile from Casa de Shenandoah, which has remained closed for renovations since May 2. The 52-acre property was originally built in 1968 in an area that was then secluded, but which is now surrounded on all sides by homes and businesses.
Waning Finances
Despite being one of Las Vegas' most legendary attractions, Newton has battled financial troubles for many years.
He filed for Chapter 11 bankruptcy in 1992 after reporting debt of $20 million. In 2005, the IRS sued the entertainer on grounds he owed over $1.8 million in back taxes and penalties.
Newton's decision to turn Casa de Shenandoah into a museum dates back to 2010, when he partnered with Texas billionaire Lacy Harber.
The Newtons subsequently moved into Oquendo Rd. mansion that was previously owned by Norbert Aleman, the Las Vegas producer responsible for the burlesque show Crazy Girls. Harber fought off developers who tried to acquire the property in bankruptcy, with plans of demolishing the ranch and turning the 40 acres into a housing subdivision.
A bold message on the iconic property's website states: Casa de Shenandoah is currently completely closed for all activities. Casa is undergoing extensive maintenance, repairs, and renovation. There is no set date for completion, but we do hope to re-open soon.
This really is a piece of Las Vegas history," Newton said in 2015. "It would be a shame for it to be turned into something else."
Crime in Las Vegas: What's Going On?
Beginning in 2016, Las Vegas started seeing a substantial bump in serious crimes around the valley, including homicides, sexual assaults, and robberies. Violent crimes spiked by as much as 22 percent that year, and the trend just seems to be going up and up ever since. Sin City's murder rate alone spiked 73 percent two years ago.
What's to blame? Metro says much of it is due to both being understaffed, not having enough available room to incarcerate all who should be, and neighboring California's questionable efforts at prison reform, which have resulted in "a significant increase in the number of folks we contact in our gang area who come from California," according to Metro Undersheriff Kevin McMahill.
The Newtons were fortunate not to be harmed by the escaping burglars. Just over two weeks ago, in another part of town, United Airlines flight attendant Sheri Aoyagi, 60, returned home after lunch with her partially incapacitated husband to find burglars leaving her house. One of them reached into his car, pulled out a firearm, and shot and killed the unarmed woman, killing her right in front of her husband. 
Although the burglars then fled, they were apprehended a few days later in California.
Similar Guides On This Topic