Virtual Reality Gambling to Reach $520 Million by 2021, Driven by High Rollers
Posted on: October 11, 2016, 07:34h.
Last updated on: October 11, 2016, 07:34h.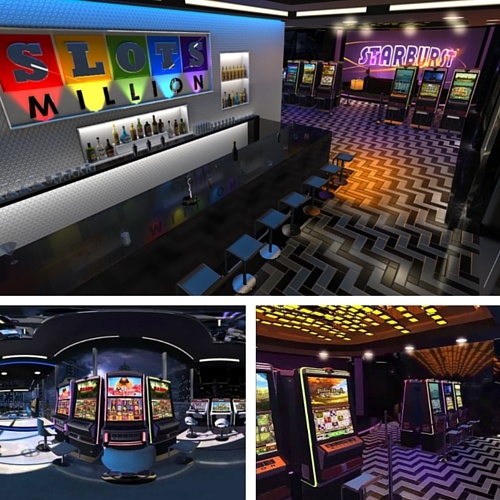 Virtual reality gambling is set to grow 800 percent over the next five years, reaching $520 million in gross bets by 2021, according to a new study by Juniper Research.
Most of this growth will be concentrated in the casino space, predicts the analyst, as online casinos will increasingly offer fully-immersive, "real-world" VR locations.
That means gamblers plugged into a set of VR goggles will be able to explore and interact with virtual facsimiles of the major casino properties on the Las Vegas Strip, created by land-based casinos not only as a new revenue stream but also as the ultimate marketing tool.
Juniper believes that casino will represent 40 percent of the entire gambling sector in 2021.   
High Rolling Early Adopters
Juniper also draws the reasonable conclusion that, since the kind of high-end virtual reality hardware required to create the experience described is very expensive, the VR online casinos of the immediate future will be initially populated by VIP high rollers.
The virtual spaces of the next few years, then, will become the playgrounds of the wealthy, or at least, the comfortably well off.
"The high cost of VR devices would inhibit the extent of user adoption, with the addressable base in the short and medium term largely limited to early adopters," says Juniper. "These will be coupled with a niche clientele, often high-rollers, thereby resulting in comparatively large average wager amongst these early adopters." 
Currently, while there are several free-to-play virtual reality gambling experiences available, there is only one real-money VR online casino up and running, Slots Million VR.
Slots Million VR
Launched in late 2015, Slots Million VR simulates the physical presence of an imaginary casino in a skyscraper in the clouds and offers VR renderings of many top games from software providers like Microgaming and NetEnt. As the first VR online casino, Slots Million was also the first operator to sit down with a regulatory jurisdiction to thrash a set of best practices for the new medium.
Alexandre Tomic, Slots Million co-founder, has spoken previously about the VIP segment in VR casino gaming and how the new medium will transform affiliate relationships.
"Affiliate managers will be able to bring players directly to the casino and interact socially with them," he says. "But the real beauty of virtual reality is that you can do things that you can't in real life. For example, an affiliate manager can ask the system how many of his players are present. He will then ask the system to build him a room, in real-time, where he will have his ten players in front of him.
"He and he alone will see the room, as an admin, while the players will continue to experience the casino in the same way as before. And then he will walk from one to the other, asking if they need assistance, perhaps offering bonuses, for example."
It's a brave new world. And in the meantime, you can check out the 3D browser version of Slots Million VR here. 
Similar Guides On This Topic