Valve Sued for Facilitating Underage Gambling
Posted on: June 27, 2016, 06:08h.
Last updated on: June 27, 2016, 06:24h.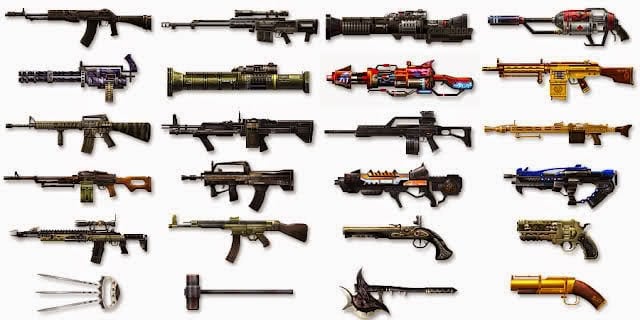 Valve, owner of the Steam online games distribution platform and creator of the Counter-Strike: Global Offensive (CS: GO) video game series, is being sued for allegedly facilitating unregulated, underage gambling.
The suit, filed on behalf of Connecticut resident Michael John McLeod, accuses the video games giant of knowingly permitting an illegal online gambling market to grow up around the trading of CS: GO "skins" on third-party websites. McLeod gambled on these markets and lost money, both as an adult and a minor, states the filing.
CS: GO is a first-person shooter in which players play in teams either as terrorists or counter-terrorists. "Skins," meanwhile, are collectable designer weapons that can be purchased in-game and traded for real money.
Digital Casino Chips
CS: GO, released in 2012, was not initially a big seller until the introduction of skins, which can be swapped and traded like baseball cards. But because skins have a real-world cash value, they can also be used as digital currency, and the fact that they can be transferred to third-party websites means they can be gambled with. A slew of skin gambling websites have sprung up, with no age-verification procedures or regulatory checks
Despite its slow start, the introduction of skins made the CS: GO one of the most popular games of all time. At any given moment, 380,000 people around the world are playing the game.
Valve, with the Steam platform, the lawsuit alleges, not only allowed this to happen but actively "sustained and facilitated" it in order to profit from it. It's estimated that over 3 million players bet $2.3 billion worth of skins on the outcome of e-sports matches in 2015
"In the eSports gambling economy, skins are like casino chips that have monetary value outside the game itself because of the ability to convert them directly into cash," the suit says.
All About the Betting
"In sum, Valve owns the league, sells the casino chips, and receives a piece of the casino's income stream through foreign websites in order to maintain the charade that Valve is not promoting and profiting from online gambling, like a modern-day Captain Renault from Casablanca," it said.
"That most of the people in the CS: GO gambling economy are teenagers and under 21 makes Valve's and the other Defendants' actions even more unconscionable."
Skin gambling sites incorporate software built by Valve, which takes 15 percent of every skin that's bought or sold.
"Nothing about Counter-Strike is about the game anymore," Moritz Maurer, head of e-sports integrity at gambling watchdog SportIM, told Bloomberg recently. "It's all about betting and winning."
Most Read