US Tourist Deaths at Punta Cana Hard Rock Casino as Suspicious Dominican Republic Fatalities Grow
Posted on: June 10, 2019, 08:14h.
Last updated on: June 14, 2019, 09:14h.
A spate of mysterious deaths of US citizens in tourist resorts in the Dominican Republic has prompted speculation that a serial poisoner may be running amok on the Caribbean Island.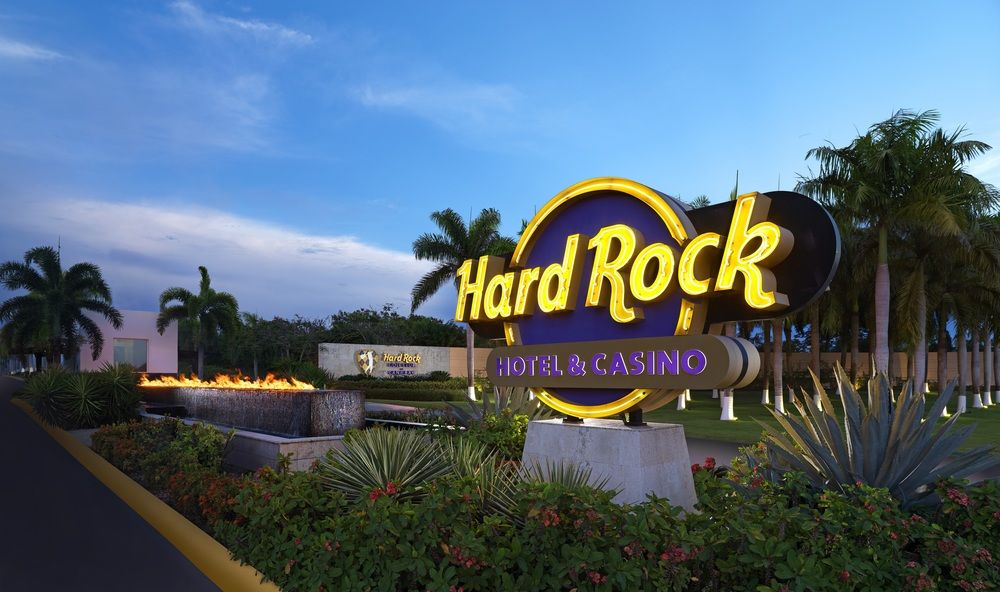 The death of California man Robert Bell Wallace in April at the Punta Cana Hard Rock Hotel & Casino resort, first reported on Sunday by Fox News, brings the number of suspicious deaths of Americans on the island to at least six in just over a year.
Days earlier, Maryland widow Dawn McCoy went public over her concerns about the death of her husband, David Harrison, one year ago at the same resort.
Both Wallace and Harrison had been healthy and had died under similar sudden circumstances, according to relatives.
Wallace's niece, Chloe Arnold, told Fox News that her uncle became ill almost immediately after drinking a Scotch from the minibar. He was examined by a resort doctor, who decided he needed to be hospitalized immediately. He died a day later.
Dominican authorities have not yet told the family the cause of his death, Arnold said.
The resort is a franchised property within the Hard Rock International portfolio — a company owned the Seminole Native American tribe of Florida. Hard Rock Punta Cana did not respond to Fox News' request for comment on the two deaths.
Coincidence or Foul Play?
Meanwhile, two other tourists have died after taking a drink from their minibars at a different resort, the Bahia Principe La Romana, also in Punta Cana.
Miranda Schaup-Werner a Pennsylvania woman was struck with "acute physical distress after drinking" and died the same day, May 25. An autopsy report released by the Dominican Republic's Attorney General listed "heart attacks in the left ventricular wall, pulmonary edema and respiratory failure." The contents of her glass were not analysed, however.
Relatives of 51-year-old Yvette Monique Sport, also of Pennsylvania, said Sport died in June 2018 after drinking one drink from the minibar. She went to bed shortly afterwards and never woke up, the family said.
An autopsy report listed the cause of death as a heart attack, but a toxicology report – having been promised to the family – has never been produced.
On May 30 this year, Nathaniel Holmes, 63, and his fiancée Cynthia Day, 50, were both found dead in their room, just days after Schaup-Werner. The cause of couples' death, in both cases, was a pulmonary edema, authorities said.
FBI Called In
The US Department of State confirmed last month it was investigating but has said it is "not aware" of any connection between the deaths. But on Friday, Fox News learned that the FBI had joined the investigation, an indication that the possibility is at least being considered they are not the result of natural causes as listed on the autopsy reports.
Americans comprise just over half of the six million tourists who visit the Dominican Republic each year. With such a vast number of visitors, it's possible the deaths are nothing more than a striking coincidence, but this is not an explanation relatives are willing to accept just yet as the clamor for answers grows louder.
One theory suggests the solution to the mystery may be environmental and the fatalities could be related to the use of dangerous pesticides, for example.
The Dominican authorities continue to insist the country is safe to visit, but the US State Department urges visitors to exercise caution due to high crime rates, citing "the availability of weapons, the use and trade of illicit drugs, and a weak criminal justice system."
On Monday, it was reported that former Boston Red Sox star David Ortiz was recovering from surgery after being shot through the stomach Sunday at a nightclub in Santo Domingo, the island's capital.
Similar Guides On This Topic