US Group Investigating Amaya Financial Activity
Posted on: February 12, 2015, 12:57h.
Last updated on: February 12, 2015, 12:57h.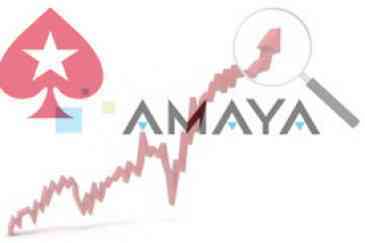 Amaya Gaming Group has been the subject of two investigations since December, one of which it knew about, another in which it didn't.
Amaya's Montreal headquarters were raided in December by the Autorité des marchés financiers (AMF), the Quebec equivalent of the Securities and Exchange Commission in America.
Corporate executives said at the time they would comply with the investigation.
However, it was revealed this week that the Financial Industry Regulatory Authority (FINRA), a private company backed by the United States Congress, has also been looking into Amaya's financial activity for over two months.
That was news to Amaya who released a statement reading, "The only investigation we are aware of is by the AMF, into trading activities in Amaya securities surrounding the PokerStars acquisition."
What's the Fuss All About?
AMF and FINRA are two entirely separate investigations, but they are likely searching for the same thing, that of insider trading.
The overall probe is looking into Amaya's unprecedented stock price increase on the Toronto Stock Exchange (TSE:AYA) before any official word was confirmed that the company was buying PokerStars.
Hundreds of investors put large stakes into Amaya in May and early June, leading up to Amaya finally confirming its $4.9 billion purchase of the Rational Group on June 12th.
During the two months prior to the announcement, the stock quote nearly doubled as those few hundred investors drove up the price and increased their position.
When the news finally went public, those holdings ballooned from $7 CAD ($5.61 USD) in early May to $23.45 ($18.79) on June 30th.
Last November, the price reached its 52-week high of $39.25 ($31.45). If investors received confidential information regarding the imminent sale of PokerStars, and said investors acted on that information by buying AYA stock, that would breach insider trading laws.
The multi-billion dollar deal involved multiple companies, corporate advisors, and several underwriters, a large tangled web that likely made complete confidentially of the transaction nearly impossible.
Several industry insiders believe underwriters may have been responsible for leaking the information to potential investors in an effort to drive up the company's valuation, thus lowering Amaya's overall risk associated with a $4.9 billion venture.
Amaya is hoping that the probe by AMF determines the company wasn't involved in the spreading of any undisclosed materials. CEO David Baazov seemed confident during a January interview that his company has done nothing wrong. "I would say the investigation for us is something that we anticipated given that there was a historical stock run-up in advance," Baazov asserted. "I think the AMF is looking into something that they should be looking into and looking into what has led to that stock run-up."
Unwanted Visitor
Being a non-government United States entity, FINRA will likely struggle to gain access to the information it seeks from Amaya.
While the gaming company has apparently been more than accommodating to the Quebec authorities, the same won't hold true for the company from the south.
FINRA is a private firm that protects individual investors. The unofficial "watchdog" agency investigates brokerage firms, financial exchanges, hedge funds, corporate investments, and money managers whenever it sees fit.
On its website, FINRA claims it's looking out for America's 90 million investors, and actively monitors more than six billion daily trades.