UNLV Gaming Students Help Las Vegas Companies Develop Japan Visions
Posted on: May 30, 2017, 02:00h.
Last updated on: May 30, 2017, 10:51h.
UNLV gaming students recently tipped their hand to Las Vegas casino companies on how they would pitch Japan in trying to win one of the two coveted integrated resort (IR) licenses expected to be issued next year.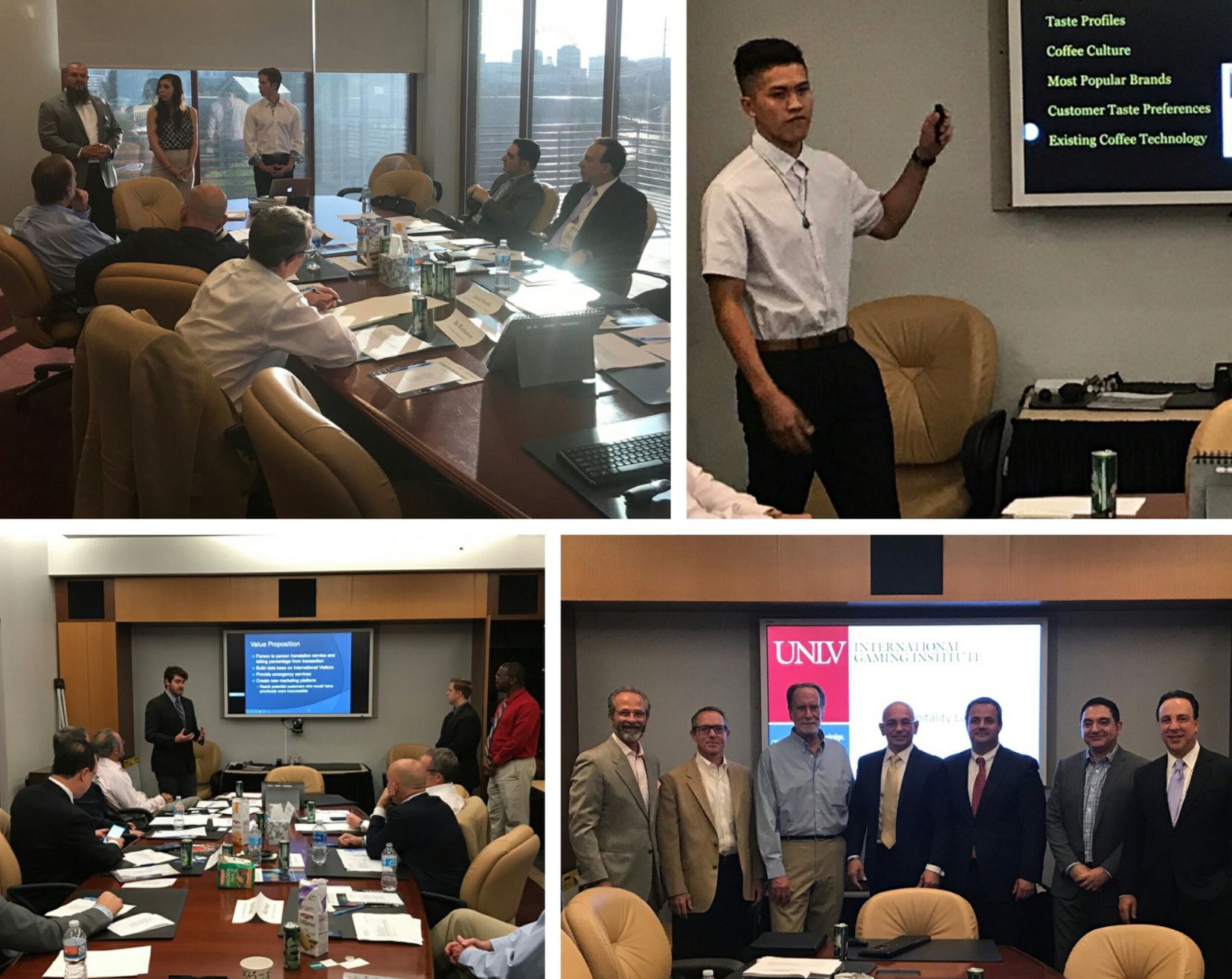 Japan, seen as a holy grail to casino companies around the world for its massive, untapped population, authorized commercial gambling last December. The country's National Diet, its legislative branch, is presently developing regulations for the forthcoming industry.
Gaming and entertainment entities around the globe are actively preparing to make their case to the Japanese government that they're the best suitor to build one of the multibillion-dollar resorts.
Executives representing some of Las Vegas' biggest corporations recently sat down with UNLV students to hear how they would pitch Japan. And according to a report from the Las Vegas Review-Journal, the industry leaders were more than impressed.
From sumo wrestling arenas, sky trams, and the world's tallest building at 180 stories, the visions were grand. The executives served as "celebrity judges" for the student pitches, and many received top marks.
"I know you're not allowed to give multiple plusses, but please make an exception in this case," one judge said after awarding an A+++. "I wish he could give our presentation when we do this for real in Japan!"
Everyone at Table All-In
Name a major casino company on planet Earth and odds are strong they're actively working at this moment on developing their Japanese invasion strategy.
In February, billionaire Sheldon Adelson, owner of Las Vegas Sands, the richest gaming operator in the world in terms of revenue, pledged an investment of upward of $10 billion. Melco Resorts boss Lawrence Ho called the bet, and said his company would be willing to spend "what we need to win."
"I prefer not to constrain our dreams," Ho said at the time.
Sands and Melco will have plenty of competition. MGM Resorts, Wynn Resorts, and Genting Group have all also publicly discussed their willingness to spend $10 billion on an integrated resort in Japan.
Rebels With a Cause
Prospective students who wish to major in the hospitality field are hard-pressed to pass up an acceptance offer from the UNLV International Gaming Institute. Situated just blocks from the famed Strip, the epicenter of the US tourism industry, the campus provides an unparalleled hands-on experience during their educational pursuit.
Japan's National Diet is expected to reveal its IR rules sometime next fall or winter. The formation of a casino regulatory agency is also likely.
After details of the market are made known, international gaming conglomerates will begin making their formal pitches in acquiring one of the licenses. At that time, it will be interesting to see if any of the UNLV students' suggestions find their way into an actual proposal.
UNLV International Gaming Institute Executive Director Bo Bernhard, who oversaw the project, said some of the students nailed the assignment.
"We had celebrity judges from MGM in the crowd … and they said they arrived at the same exact market conclusions," Bernhard said of one student's IR blueprint. "Pretty remarkable when you think about it."