United States 2026 World Cup Hosting Odds Reportedly Lengthen
Posted on: February 28, 2018, 06:00h.
Last updated on: February 28, 2018, 06:35h.
The 2026 World Cup host country is expected to be announced on June 13, and while a joint bid from the United States, Mexico, and Canada is thought to be the favorite, a new report from ESPN suggests otherwise.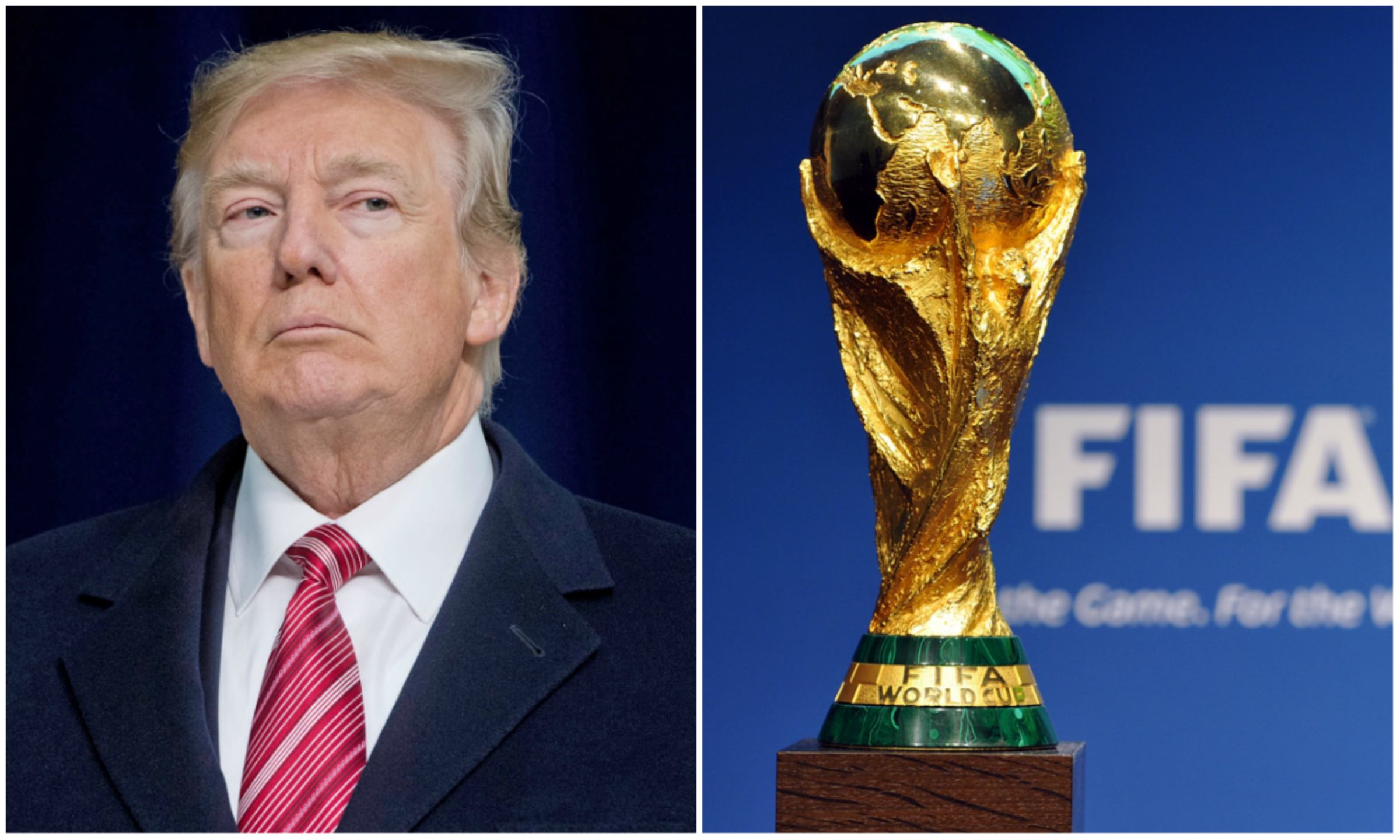 According to sources talking with Sam Borden, a senior writer who covers global sports for ESPN, an international opposition to President Donald Trump could sway votes against the three-country bid. The only other official proposal remaining for the 2026 spectacle is from Morocco.
The US-Mexico-Canada bid is still presumably the odds-on favorite. Combined, the three countries have a population of about 490 million. Morocco has just 33 million.
The trio also holds a drastic edge when it comes to infrastructure and resources. But the US also comes with Trump, a controversial figure who has reportedly offended some overseas. Despite the fact that he won't be president come 2026, Borden's sources opine that some soccer officials who will vote at the next FIFA Congress are angered with certain actions taken by the Trump administration.
"Those actions include a travel ban affecting mostly Arab countries, public comments that perpetuate stereotypes, and the reported use of profanity in describing poorer countries," Borden concludes.
FIFA is made up of 211 member nations. Borden reports that one official in contact with continental confederations revealed Morocco has the support of much of Asia and South America, as well as Africa. To win the Cup, bids must receive at least 104 votes.
US Kicked Out
While football is the most bet on sport in the US, fútbol is when it comes to global wagering. But Nevada sportsbooks are relatively active during the quadrennial event.
Jay Kornegay, sportsbook director for the Westgate SuperBook, said World Cup betting in Las Vegas is "a lot bigger than most people think." Silver State sportsbooks have seen World Cup handles rise in recent years, and are thought to have taken in about $5.9 million in wagers in 2014.
However, handle will presumably be down this summer during the 2018 competition in Russia, as not only will the games be played during off-peak times in America, but the US team additionally failed to qualify.
As for the 2018 Cup, Germany is the odds-on favorite at 9/1. They're followed by Brazil 5/1, France 11/2, Spain 7/1, and Argentina 8/1. Host Russia is long at 33/1.
Las Vegas 2026
Should the US bid win the 2026 World Cup, the future home of the Las Vegas Raiders could host matches. Last fall, The United Bid Committee (UBC) announced finalist host cities, and the $1.9 billion, 65,000-seat domed stadium is still in the running.
The UBC lists 32 potential cities, with 25 in the US, four in Canada, and three in Mexico. Along with Las Vegas, Los Angeles, the 2028 Summer Olympics host, Boston, Chicago, New York/New Jersey, and Washington, DC, remain.
The UBC bid would be the first multi-country World Cup host since South Korea and Japan teamed up in 2002. Following this summer's event, which will take place June 14 through July 15, the World Cup will move to Qatar in 2022.