UK Debt Collector Makes Bad Casino Bets Using Collected Funds
Posted on: July 26, 2013, 05:30h.
Last updated on: July 24, 2013, 06:52h.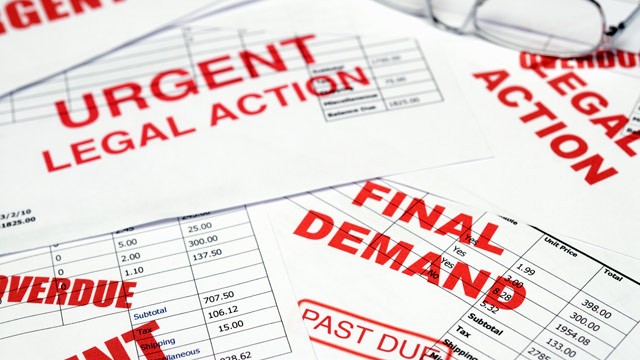 A Coventry, UK debt collector decided it was a good idea to gamble away a £6,000 (over $9,000) contract which he had recovered from a debtor on behalf of his employer, in order to recoup his own £30 ($46) petrol bill.
Not Licensed to Steal
Unfortunately for him, this was not a good idea after all. In fact, it was probably the stupidest decision he ever made, as he's now been sentenced to 12 months in jail, suspended for two years, and will be forced to do 80 hours of unpaid work for his employer, and pay back compensation to the sum of £3,600.
Sandeep Chatha pleaded guilty to stealing the cash after his employers noticed the missing sum and called in police.
Chatha took the opportunity to steal the money in February last year, after being instructed to pick up two £6,000 contracts for Face 2 Face, a company that executes warrants and recover debts on behalf of utility companies.
Upon collecting the debts, it was Chatha's job to deposit the funds into the company's account within 24 hours. However, seizing the opportunity to make a little extra money, the 34-year-old instead deposited just one of the contracted amounts, and tottered on over to a local casino where he gambled away all the money over the course of several days.
When questioned by police, he attempted to claim that it was all just a simple banking error, and that one £6,000 deposit had been paid over the counter, while the other was deposited to the Face 2 Face account via an automated deposit machine.
Surveillance Video Tells the Story
However, when police took to the CCTV footage from the bank branch, they determined that Chatha was in fact making a false testimony, and eventually tracked him down again in February this year, after he had changed his address, and revealed their findings, which left him no choice but to admit his actions and own up to the theft.
"I needed to pay for petrol while I was working," said Chatha, who chose to represent himself. "I wasn't thinking straight. It was never my intention to take it all. I spent some money to fund my petrol costs, and was then trying to get the money back without anyone knowing, so I went to a bookmakers and a casino," he said, adding that with the pressure of trying to win back his losses, "I used it all."
The judge, however, wasn't buying it.
"I don't believe your account of what happened, but I cannot be sure what did happen to it," stated Judge Richard Griffith-Jones upon sentencing the debt collector. "It is important that this did not go on for a long period of time. It was one impulsive act to steal the money, and you pleaded guilty at the first opportunity."
Similar Guides On This Topic