UK Betting Shops Targeting Poor is Myth, Claims Report
Posted on: April 18, 2014, 05:30h.
Last updated on: April 17, 2014, 01:14h.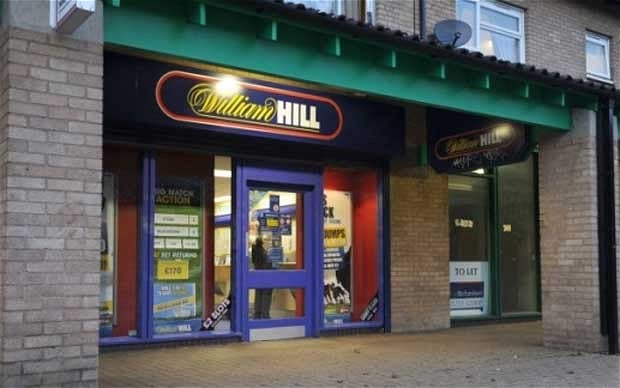 It's a fashionable and long-held belief that the UK's high street betting shops prey on the poor. Bookmakers spring up in deprived areas, says received wisdom, in order to exploit those already suffering from economic hardship.
Leading bookmaking companies – such as William Hill, Ladbrokes and Paddy Power – have always strongly denied this, and a new report seems to bear them out, suggesting that the "poverty exploitation" theory is a myth.
The independent report, which was conducted by data analyst the Local Data Company at the behest of the Association of British Bookmakers (ABB), concludes the UK's poorest areas actually have a much lower concentration of betting shops than more affluent areas. The study found that areas identified as having high levels of deprivation host 17 percent of the country's high street bookmakers, while 35 percent of shops are found those areas identified as the wealthiest. Meanwhile, 62 percent of all UK betting shops are found in areas with lower-than-average poverty levels.
No Economic Incentive
The report also found that new shops, rather than appearing in poor areas, have actually been concentrated in the least-deprived areas, because, simply put, prosperous parts of the country are more profitable because customers have more money. There is no economic incentive, therefore, to target the vulnerable.
"There is nothing in the data to suggest that bookmakers deliberately target poor and vulnerable people," said Local Data Company director Matthew Hopkinson. "Our analysis shows new shop openings are primarily in towns with low and average deprivation scores – not in the poorest areas."
ABB chief executive Dirk Vennix said he hoped the findings would "dispel some damaging myths propagated by those trying to demonize and toxify our industry."
"We are a responsible and regulated industry selling a mainstream leisure product enjoyed by over 8 million people per year," said Vennix. "We choose where to locate our shops in the same way as any other retailer would – using commercial factors such as consumer demand, footfall, and competitive presence. It makes no sense whatsoever for us to target poor communities or vulnerable people."
Called "Blight" By Some
Bookmakers have been under fire recently for perceived aggressive expansion throughout the UK and for the prevalence of fixed-odds betting terminals (FOBTs) in their shops. At the beginning of last year, government retail guru Mary Portas called for measures to be taken against the proliferation of betting shops in her review of high street retail stores, adding that they were "blighting our high streets".
However, the report found that, on the contrary, betting shops were expanding at a slower rate than many other businesses. 2013 saw an increase of 1.3 percent in betting shops, while the number of pawnbrokers, coffee shops and convenience stores grew at a rate of 3 percent over that same period.
The publication of the report comes just ahead of a government study into FOBTs, due out this week, which seeks to review policy on the machines. Parliament is looking to add to the code of conduct drawn up by the ABB last month by increasing player protection methods and establishing spending and time limits for sessions. FOBTs allow customers to wager relatively large amounts – sometimes as much as £100 (US$168) per spin – on virtual casino games. Detractors argue that they have promoted a resurgence in problem gambling since their introduction to Britain's bookmaker shops in 2005.