Two Federal Online Gambling Ban Bills Hit Congress This Week
Posted on: March 26, 2014, 05:30h.
Last updated on: March 25, 2014, 10:22h.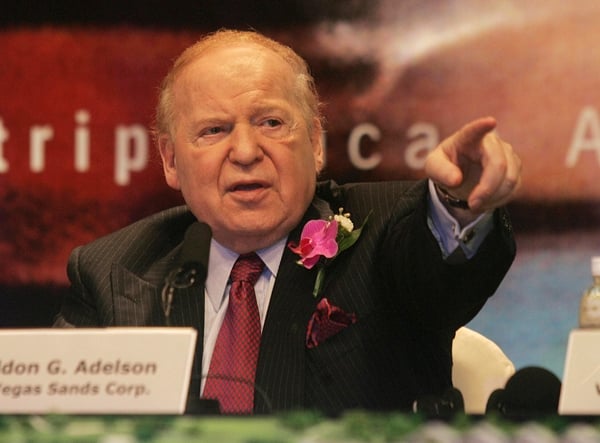 It looks like the fight over federal level online gambling laws is about to heat up again. Multiple reports have surfaced saying that two bills – one in the House and one in the Senate – will be introduced to Congress this week, each of which seek to put an online gambling ban into place at the federal level.
The two bills were reportedly written by the Coalition to Stop Internet Gambling, the anti-online gambling group that is funded by Las Vegas Sands CEO and chairman Sheldon Adelson. The House bill is expected to be filed by Representative Jason Chaffetz (R-Utah), while the Senate counterpart will be filed by Senator Lindsey Graham (R-South Carolina).
Laws Seek to "Fix" Wire Act
According to drafts that have been circulated, both bills would enact a law to be known as the Internet Gambling Control Act. The two bills are very similar in their content: they would change the language of the Wire Act to clearly ban most forms of Internet betting, with exceptions for specifically approved activities like horse racing.
The main difference between the two bills is that the House version would also require the Federal Bureau of Investigation(FBI) to study several of the issues surrounding online gambling and report back to Congress "no later than two years after the date of enactment." The issues to be studied would include the potential use of gambling sites for money laundering and how technology could prevent minors from playing in real-money games.
These bills run counter to one being worked on by Harry Reid (D-Nevada) and Dean Heller (R-Nevada). Their bill would also offer a similar change to the Wire Act to ban many kinds of online gambling, but would make a specific exception for online poker.
The differences between these two bills could mean that a big fight is brewing on Capitol Hill over the issue of online gambling. But it could also be a sign that Reid – the Senate Majority Leader – is planning ahead to use his version of the bill as a compromise measure, which may be necessary for such legislation to have any chance of passing the Senate.
Adelson Picks Up Republican Support
Online gambling isn't a traditionally partisan issue that pits Republicans against Democrats on party lines. There are supporters and opponents on both sides of the aisle for a variety of reasons, which has complicated the issue both at the federal level and in state legislatures across the country.
But in recent weeks, Adelson and his group have picked up a number of key Republican allies in their battle against Internet gambling. In just the last few days, two prominent GOP governors – Nikki Haley of South Carolina and Rick Perry of Texas – have sent letters to congressional leadership asking for changes to the Wire Act. Both governors used nearly identical language to make their point.
"When gambling occurs in the virtual world, the ability of states to determine whether the activity should be available to its citizens and under what conditions – and to control the activity accordingly – is left subject to the vagaries of the technological marketplace," Perry wrote.
Most experts believe that the odds of online gambling legislation passing at the federal level are slim. That may help avoid a potentially awkward situation for some Republican lawmakers, who would have to balance their discomfort with the idea of preventing states from deciding on Internet gambling on their own against the money and influence of Adelson, who has been one of the party's most prominent donors in recent years.