TSA Employees Caught Gambling at Pittsburgh Airport Get a Time Out
Posted on: September 23, 2013, 05:30h.
Last updated on: October 22, 2013, 12:55h.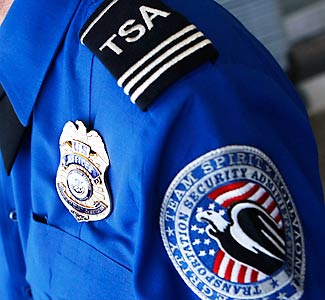 Ever felt like you'd rather eat tins of SPAM from a bucket than have another TSA employee eye your 10 oz. of sunscreen like it was an AK-47? Ever wanted to take a shower after standing with your hands above your head in those puff-blowing machines, imagining you're Karen Silkwood leaving work from the nuclear plant? Well, now's your chance to snicker and gloat, because a whole bunch of TSA employees have gotten some of their annoying behavior thrown back in their own faces.
Okay, we admit, it's not as good as forcing them to do ob/gyn-style x-rays, or losing a bottle of expensive perfume because they forgot to pack it in their checked luggage. But still, it's a whipping, and it feels good.
Backroom Gambling and Betting Pools
Seems a whole posse of TSA employees got caught doing some backroom gambling recently at the Pittsburgh International Airport. For all we know, they were using stolen ladies' lingerie and some of our sunscreen as pot sweeteners, but that's just speculation. Appears that dozens of employees were involved, and were either fired or suspended; exactly what games they were playing was not divulged. Naturally, the government will discuss when or if it plans to attack Syria, but it would be considered "classified" to discuss the status of a TSA employee's gambling habits.
"TSA holds all of its employees to the highest standards of conduct and accountability," the agency said in an issued statement.
Whew, that's good to know!
"[TSA] has taken the appropriate and necessary steps to discipline those involved to include employment terminations, suspensions or letters of reprimand."
Wow, a whole letter of reprimand? Is that sort of like absolutely nothing?
More Than 300 Employees Involved
TSA claims this investigation took months to wrap up, it was so James Bond-like in its Pittsburgh Airport-kinda way. They say more than 300 employees could have been involved, so do feel secure next time you fly, knowing these people are probably playing craps in the customs room filled with illegal elephant tusks and confiscated tiger meat. Also, TSA did fess up that some of these degenerates might have been doing a little sports betting, like, say, on the Super Bowl, the NCAA Final Four, the World Series (of baseball, not of poker) and the Stanley Cup; but that was all done through office betting pools.
TSA wants you, the public, to know that no one won anything big, which led this nutcracker org to decide not to file any criminal charges. Are office betting pools a felony? We didn't know.
In the end, five workers were officially fired, and another 47 were suspended (they don't mention with or without pay), and then a final 10 got those letters which probably made nice paper airplanes for the kids. Of the total of 62 employees who got a finger wagging, all are allowed an official appeals process, we are told.
We just want to know who was checking for sunscreen while these shirkers were off wagering.
Similar Guides On This Topic