President Donald Trump Allies in Las Vegas Handling Coronavirus Impact Differently
Posted on: May 10, 2020, 12:02h.
Last updated on: May 8, 2020, 04:00h.
The coronavirus has resulted in US unemployment swelling to 14.7 percent, a rate not seen since the Depression, when President Franklin D. Roosevelt was in office. For several of current President Donald Trump's closest allies who themselves employ thousands of people, the billionaires are handling the economic carnage in different ways.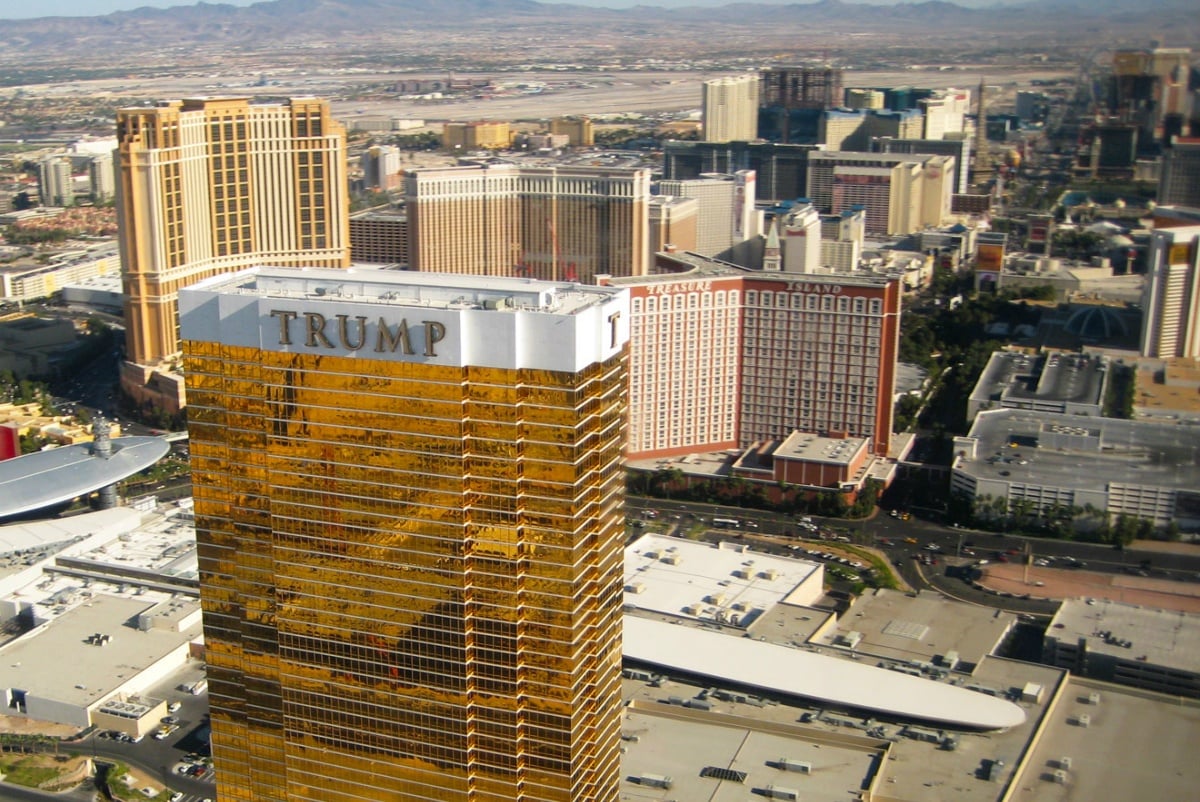 It was revealed Friday that Trump International, a non-gaming Las Vegas hotel and residency tower, laid off 552 employees in late March. The company says the workers have been put into "temporary layoff status," and includes both full- and part-time positions.
Trump International is owned by Trump Ruffin Commercial, LLC, a 50-50 partnership owned by President Trump's family business and billionaire Phil Ruffin.
Ruffin, estimated to be worth $3.2 billion, additionally owns Treasure Island and Circus Circus. A longtime pal of Trump, the 85-year-old opted not to pay workers during the state's mandatory shutdown of his Las Vegas properties.
Hopefully they get a $1,200 check soon," Ruffin recently told Forbes of the federal government's stimulus money for workers earning less than $75,000 per year. "No one is hurting worse than we are."
Ruffin said approximately 4,400 employees have been furloughed from his hotels. Asked last month regarding Nevada Gov. Steve Sisolak's (D) closure of all casinos, Trump said that it was "a very severe step," but that he was "okay with it."
"They shut one of my hotels down, too, okay?" the President said during a briefing. "I'm not involved with that. I could be if I wanted to. I just chose not to be."
Billionaires Differ in Response
Trump's largest campaign contributor is Las Vegas Sands CEO Sheldon Adelson, the richest man in Nevada, with an estimated fortune of $32.5 billion. The 86-year-old GOP megadonor is continuing to pay his workers during the coronavirus shutdown.
"Focusing on the support of our team members and communities today will position us to recover more quickly as the impact of the pandemic eventually subsides," Adelson said during Sands' 2020 first-quarter earnings call. "It is also the right thing to do."
The billionaire Fertitta brothers, Frank III and Lorenzo, are also resilient supporters of the President. Their casino empire – Station Casinos and Red Rock Resorts – is paying workers through May 16. After that date, however, pay will cease. Health benefits will be covered through September.
Stephen Schwarzman, the billionaire CEO of The Blackstone Group, which owns the Cosmopolitan, as well as the land assets of Bellagio, MGM Grand, and Mandalay Bay, is another staunch donor to the Republican Party and Trump. Workers at all four Blackstone properties have been furloughed.
Stocks Dismiss Unemployment
Despite the unemployment numbers, called "the jobs report from hell" by BMO Capital Markets senior economist Sal Guatieri, Wall Street saw markets climb on Friday.
The Dow jumped 1.91 percent, and Nasdaq 1.58 percent.
Gaming stocks also fared well. Sands was up 7.54 percent, MGM 4.42 percent, Caesars 2.32 percent, and Wynn 9.22 percent. Red Rock Resorts climbed 3.53 percent, while Blackstone was flat.
Similar Guides On This Topic