Tribe Buying Sands Bethlehem in Pennsylvania Planning $190M Expansion
Posted on: January 16, 2019, 08:00h.
Last updated on: January 16, 2019, 08:00h.
The tribe buying Sands Bethlehem in Pennsylvania for $1.3 billion says it will spend an additional $190 million to expand the Lehigh Valley casino resort.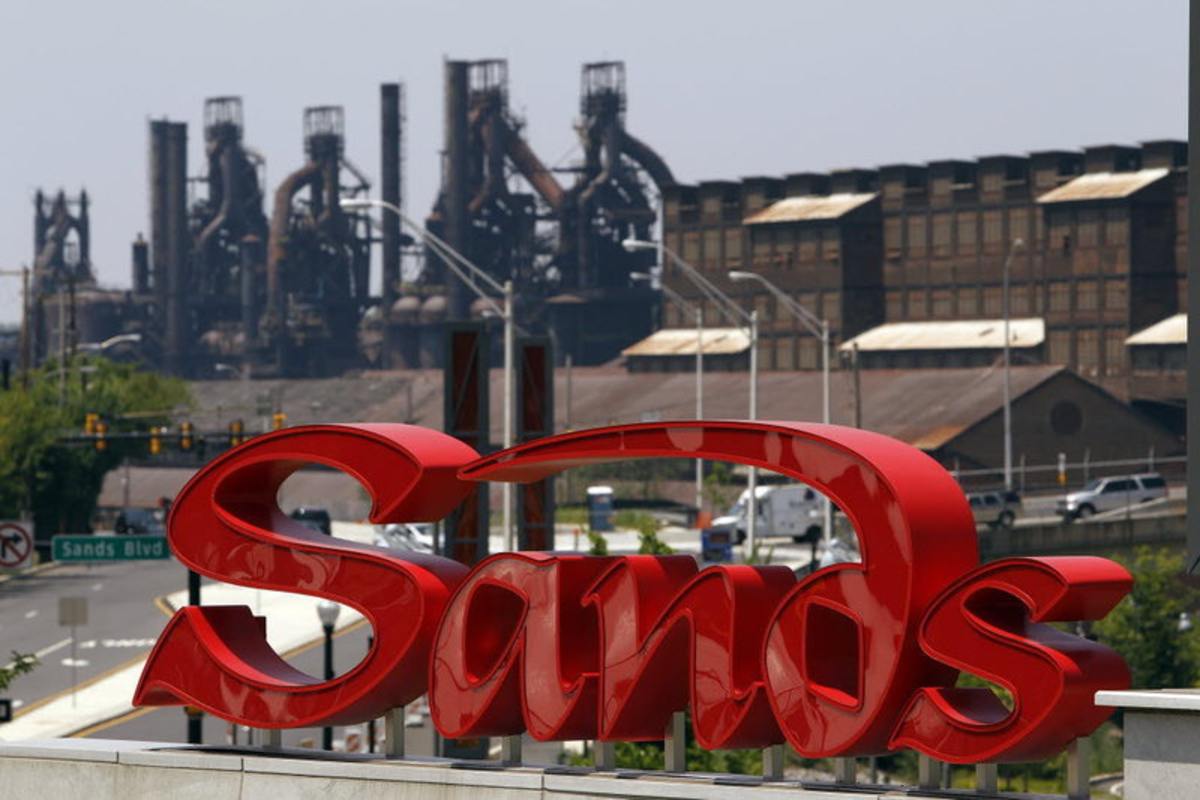 The Poarch Band of Creek Indians, based in Alabama, reached a deal with Las Vegas Sands for the Pennsylvania property in March of 2018. While state gaming regulators are still in the process of approving of the sale, it's expected to go through.
In the meantime, the Native American tribe's gaming division Wind Creek Hospitality is developing expansion plans for the resort. Speaking with LehighValleyLive.com this week, Wind Creek executives revealed $190 million will be invested to expand the 10-year-old property.
This property, as it is, we don't think needs a lot of work," Wind Creek CEO Jay Dorris explained. "Obviously the rebrand, changing name, that is something that'll have to happen."
The expansion includes a new $90 million convention area and hotel tower that will add 300 guestrooms. That will double the number of available occupancies.
Historical Significance
The remaining $100 million is being set aside to reimagine the adjacent abandoned No. 2 Machine Shop into a non-gaming attraction. The historic building long ago owned by Bethlehem Steel was where much of the steel used in the production of WWII weapons, warships, and airplanes was produced.
The National WWII Museum says weeks after the Pearl Harbor bombing, Bethlehem Steel received $1.3 billion in orders from the military. That's equivalent to more than $21 billion today.
The machine shop, which was one of the world's largest industrial buildings when it opened in 1890, stretches from the casino resort to the Bethlehem SteelStacks attraction. As for preserving its history, Dorris explained, "There's a lot of study and planning that has to go into that. But that's a very significant structure and if there's a way to utilize that structure, I think that would be preferable."
SteelStacks is a 10-acre arts and community space next to the Bethlehem Steel furnaces that haven't been operational in more than two decades.
Wind Creek Expansion
The Poarch Band of Creek Indians has been expanding their gaming portfolio in recent years. Alabama's only federally recognized tribe, Wind Creek owns and operates four casinos in Alabama. It also owns card rooms in Pensacola and Gretna, Florida.
In 2016, Wind Creek's Wa She Shu Casino opened in Gardnerville, Nevada. A year later, it acquired hotel casinos in Aruba and Curacao. However, its $1.3 billion Sands Bethlehem acquisition will be the tribe's largest investment to date.
So, why Eastern Pennsylvania?
When we start looking around the world for quality properties that are in good shape, that are established, that are very successful, there's not that many of them," Dorris declared. "The Lehigh Valley is growing. The property has done quite well and … checked all the boxes that were important to us."
Sands Bethlehem has been one of the best performing casinos in Pennsylvania over the last decade in terms of gross gambling revenue.
Similar Guides On This Topic