Thieves Target Hard Rock Casino Construction Site In Indiana, Taking $25,000 Worth of Equipment
Posted on: April 1, 2020, 03:17h.
Last updated on: April 1, 2020, 04:00h.
Police in Gary, Ind., are looking into the theft of about $25,000 worth of construction equipment that was taken from the site where work is underway on a Hard Rock casino.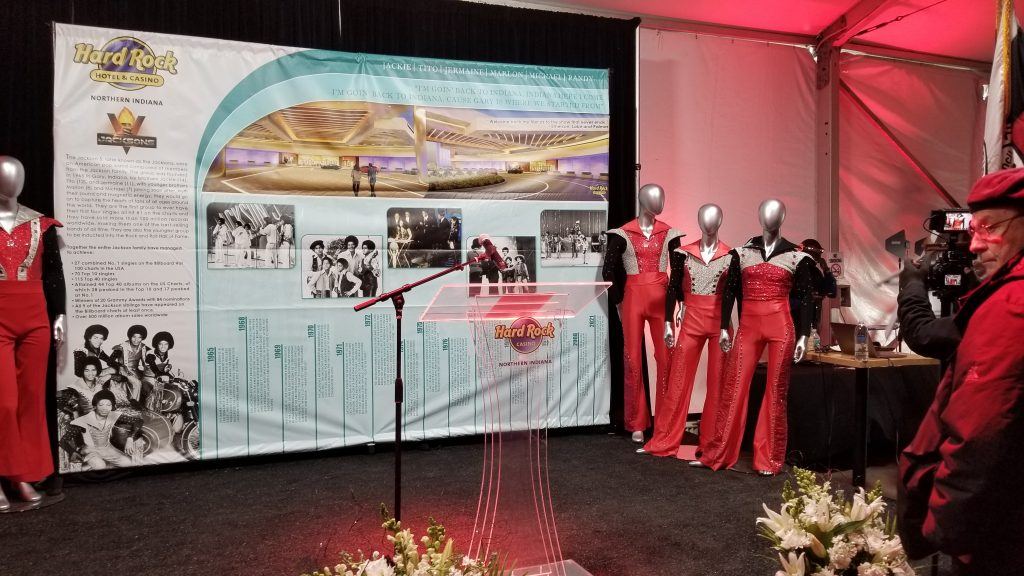 The Times of Northwest Indiana reported Tuesday that a construction worker notified law enforcement after he saw that the gate to the worksite was open and locks to two trailers were cut. Among the items missing were concrete cutters, a sweeper, two generators, and other tools.
In a statement Wednesday to Casino.org, Spectacle Entertainment General Manager and Executive Vice President of Operations Jahnae Erpenbach said it was "unfortunate" thieves would target a project designed to help rejuvenate the city.
The investment in terms of jobs, state and local revenues, and economic revitalization is vital to Gary and the Lake County region," Erpenbach said. "As work on the project now becomes more encompassing, surveillance and security at the site will significantly increase around-the-clock for the safety and protection of our contractors and their equipment. Construction continues to proceed on schedule and we will be in a better position to announce an opening date later this year."
Spectacle Entertainment is partnering with Hard Rock International to build the land-based casino, to be called Hard Rock Northern Indiana. A groundbreaking ceremony that featured members of The Jackson 5 took place in January.
Casino a $300 Million Project
The $300 million project will include a 200,000-square-foot casino, with 1,650 slots, 80 table games, and a 2,000 entertainment venue. That will replace the two Majestic Star casinos located on Lake Michigan that Spectacle owns.
Spectacle lobbied for the right to relocate the casino boats it acquired last year to a land-based site. The Indiana General Assembly included that in the expanded gaming bill lawmakers passed last year. In return, Spectacle agreed to pay a $20 million relocation fee and return one of the two Majestic Star licenses back to the state.
The Indiana Gaming Commission (IGC) initially approved the project last August. However, after Hard Rock raised questions about land transactions in Gary, the commission needed to re-approve the project at a December hearing once the compliance committee for the gaming company's board found no wrongdoing.
The license returned to the state was then set aside for Terre Haute, located about 75 miles west of Indianapolis. The IGC accepted bids for that casino in December. A joint Spectacle and Hard Rock proposal was the only submission.
Spectacle Under IGC Investigation
However, the commission has yet to approve the Terre Haute license because of an ongoing investigation of the company.
The investigation centers around information the IGC received that indicated a member of Spectacle's management team may have been connected to illegal donations to a Congressional candidate.
In late January, the IGC said in a statement that it understood the company in question to be Centaur Gaming, and that "certain key people" from Centaur now own and operate Spectacle.
IGC Deputy Director Jenny Reske told Casino.org there was no update to the investigation at this time.
In its statement, Spectacle said it continues to cooperate with the commission on all matters.
Similar Guides On This Topic
Latest Casino Stocks:
Retrieving stocks data...
Retrieving stocks data...
Retrieving stocks data...
Retrieving stocks data...
Retrieving stocks data...